Straight Edge hardcore is alive & well in 2023.
Bands like XweaponX & World Of Pleasure are bringing back the old-school metallic hardcore of bands like Throwdown, Walls Of Jericho & Hatebreed.
Joining forces to bring a fantastic showcase of modern hardcore on DAZE Records. Four tracks of the most pissed-off hardcore so far into 2023.
First up XweaponX. A newer band blew my balls off when they released their self-titled demo in 2020 right before LDB fest. Composed of vocalist Dave Baugher, bassist Bryan Garris (Knocked Loose), drummer Trey Garris (Two Witnesses), guitarist/vocalist Issac Hale (Knocked Loose, Inclination), and rounded out by new guitarist Bo Lueders (Harm's Way).
Track one "Paid In Blood" is the most pissed off & heaviest the band has sounded to date. Vocalist Dave Baugher is more focused & his lyrical content is superb. "This is a war fought only in vengeance,
This is a debt paid only in blood" rings true. Issac Hale's fast chugging & forever incredible ability to write a catchy breakdown is back & on full throttle.
"Domination III" which features World Of Pleasure vocalist Jess Nyx has just become my new straight-edge anthem. The trade-off between Baugher & Nyx just adds to the brutality. As the track climaxes to the final breakdown, "STRAIGHT EDGE DOMINATION!" screamed by all making this track the perfect spin kick soundtrack.
World Of Pleasure's "World War X is on the flip side. Featuring Jess Nyx – Vocals, Colter – Guitar, Jose – Guitar, Steph – Bass, and Jeff – Drums. The band also like weapons have quickly become the new faces in straight edge hardcore after two fantastic EPs. This time featuring Baugher on World Of Pleasure's track & harking back to some of the xweaponx demo lyrics is a nice way to tie the bands together in a superb brotherhood & sisterhood! A fast-paced more metallic track shows off the faster side of the split, built for the circle pitters.
The closing track "Uzis Akimbo" is an all-out brawl. Using some stop & start moments to create some interesting sonics this track is a freight train leading up to the bridge. Jess Nyx announcing "My hate for you is not a secret, You made a vow and fucking didn't keep it .
I'll never see your point of view. I am vegan in spite of you" brings it full circle with xweaponx & World Of Pleasure'.
This split is a titanic showcase that straight-edge hardcore is here to stay in 2023 & can't wait to see full-length from both bands in the near future!
XweaponX / World Of Pleasure Split is out now on Daze Records.
Review: Joseph Mitchell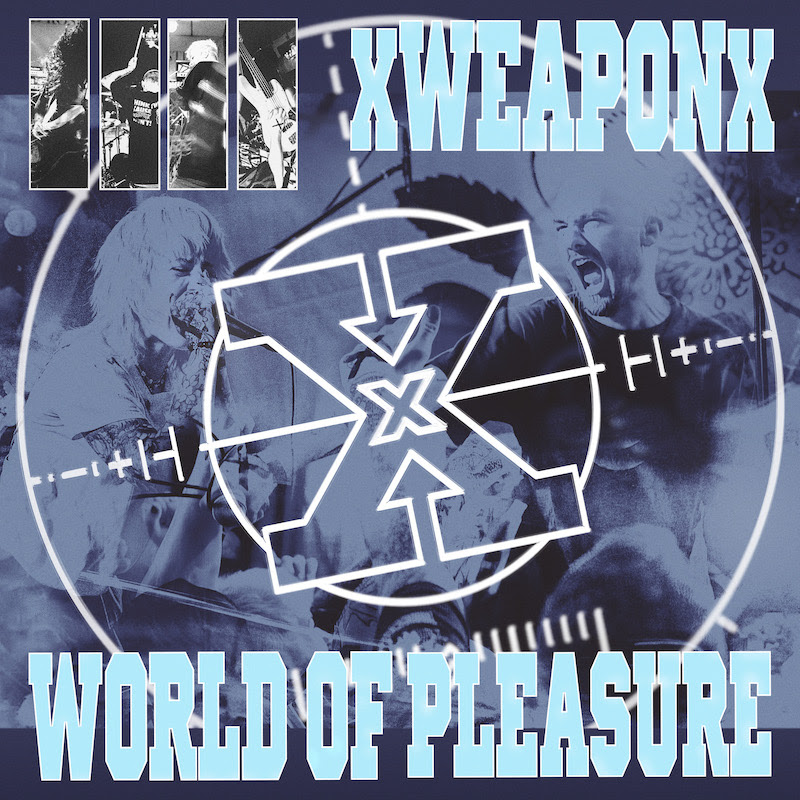 | Track Name | Duration |
| --- | --- |
| | 3:01 |
| | 1:55 |
| | 2:10 |
| | 2:34 |