POST-PUNK HUSBAND-WIFE DUO
VOLORES
ANNOUNCES SUMMER TOUR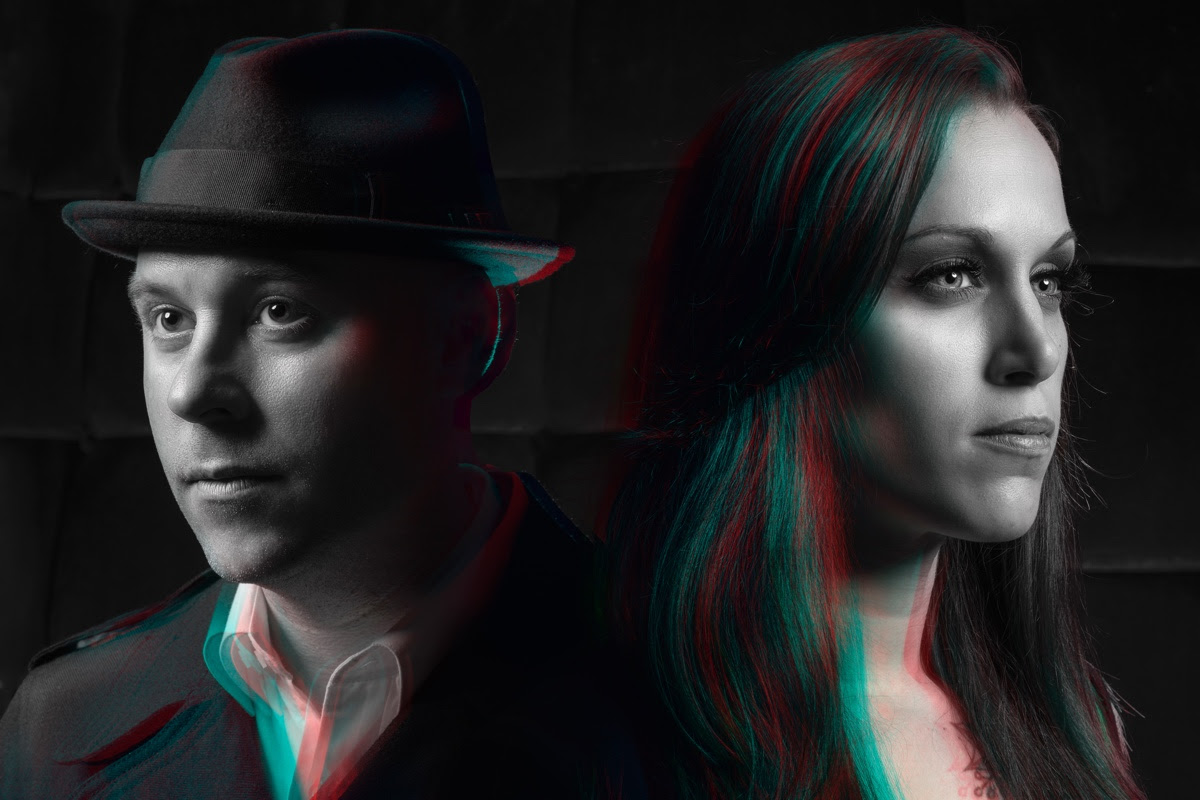 Photo Credit: Richard Johnson
DENVER, CO – June 16, 2023 – Husband-wife duo VOLORES consisting of Nathen Maxwell, the longtime bassist, and backing vocalist of distinguished Celtic punk outfit Flogging Molly and his singer-songwriter wife Shelby has announced a summer headline tour in support of their debut album Ages (dates below). The duo will be covering ground throughout the Pacific Northwest, Mountain West, as well as California. Advance tickets are now available via BandsInTown.

The album explores universal themes of life, love, and death through dark Americana, stylish post-punk motifs, and disarmingly frank lyricism. Also, it celebrates the shared musical passions that brought the Maxwells together – from Leonard Cohen and Elliot Smith to The Cure and Interpol – through unfiltered expressions that cast deeply personal shadows in plain sight, coated only in intuitive melody and elegant songcraft.

Ages received the distinction of Best Rock Album in Westword's annual Best of Denver. New Noise Magazine vowed, "It's such an appealing album flowing with spirit." Glide Magazine declared, "The album will likely remind you of some of your favorite bands of the '80s and '90s." Dying Scene asserted, "Ages is a beautiful blend of upbeat and somber." The Prelude Press pledged, "hauntingly beautiful, timeless and emotionally vulnerable."
Organic, haunting, and relentlessly authentic, VOLORES' broad appeal lies in its raw channeling of the mortal condition, including mental health struggles, that they've not only experienced but experienced together.

AGES was recorded over a span of five days at Sonic Ranch – the world's largest residential recording studio complex. Countless artists have recorded there including At The Drive-In, Bon Iver, Beach House, Band of Horses, The Mountain Goats, Sparta, Sleepercar, and Old 97's.

VOLORES is Shelby Maxwell (vocals, guitar), Nathen Maxwell (vocals, bass), and Art Brown (drums).