Suffering Quota – Dutch Grindcore Unit Stream Entire New Album "Collide"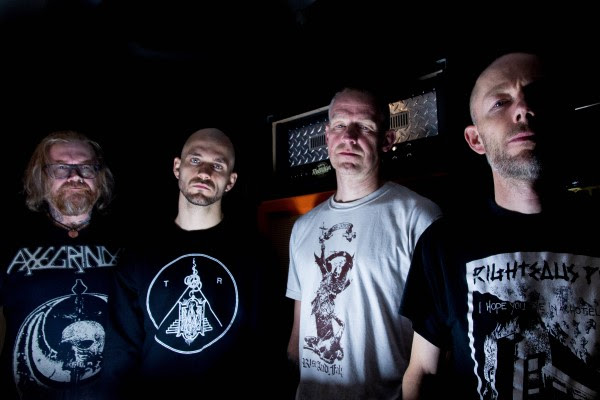 Dutch grindcore unit Suffering Quota today share their entire third album, "Collide", just a few days ahead of the release date set for this Friday May 26th via Lower Class Kids Records, 7Degrees Records, and Tartarus Records.
The full album is now playing at Cvlt Nation, who had this to say about "Collide": "Over the course of ten punishing tracks, this band shows the world why they are at an elite level when it comes to creating Grindcore. Out of all of the sonic chaos that they level against global suffering they create these uplifting moments that give the listener hope."
After gaining recognition for their previous albums and EPs, Suffering Quota further solidified their place in the scene with their split release alongside Psychoneurosis and Herida Profunda in 2019, showcasing their fiercely unique sound and intense energy. Now, in 2023, the Groningen grindcore unit returns with their highly-anticipated third full-length album, set to elevate their campaign of terror to new heights.
With their signature blend of grindcore, death metal, crust, and hardcore, dosed in various quantities, the band is poised to deliver yet another explosive offering on this new album. "Collide" builds further on the foundations laid down on their previous album, "Life In Disgust" and is a multifaceted sequel that ties the thread together whilst continuously looking forward. Both are recorded live at the Soundlodge Studio and have artwork created by painter and friend Wokkel. Musically, it continues the subversion of genres through gleeful experimentation switching up rhythms, toying with dynamics, texture and track length. Pre-orders are now available here.