OFNUS – TIME HELD ME GREY AND DYING
Born amongst the mountains, valleys, forests and cold, clear rivers of South Wales in 2021, 
Ofnus
 are a new name in extreme music, a new star in the ice shard constellation of black metal, yet each member of this alliance of talents and powers brings with them a wealth of experience with the likes of 
Agrona
, 
Black Pyre
, 
Blind Divide
 and 
Democratus
. This experience has allowed Ofnus to create a debut album of remarkable poise and accomplishment, an edifice of dark, atmospheric music that can enfold listeners in its dark wings and transport them to inner worlds of dark reflection and sombre introspection; it has enabled them to summon forth 
Time Held Me Grey And Dying
…
Emotive songs like 'The Endless Grey' irresistibly turn your gaze from the sunlight and the distant horizon and lead you into the cathedral caverns of the heart, the echoing chambers of memory and melancholy. With measured steps and imposing gravitas 'Exulansis' will guide you through endless halls of lost dreams and reacquaint you with the strange solace to be found in pain and loss. The ravaging might of black metal infused with the aching atmosphere of doom, adorned in the splendour and solos of metal and all entwined in solitary darkness – Ofnus have created something special, something that will subtly coax your soul from its path, draw it to the shadows with whispered enchantments and binding tendrils of all-seeing sound.
Time Held Me Grey And Dying will be released through Finland's Naturmacht Productions (Grima, Isegrimm, Olde Throne etc) on June 30th, featuring the nightmarish, visionary artwork of Robert F Pangborn. Blessed with a deep and textured sound that enhances its undeniable stygian majesty, the album was recorded at Woodcraft Audio (Brutality Will Prevail, The Drowning etc) and Necroshroud Studios (Black Pyre, Entität etc). Time Held Me Grey And Dying is coming, ready to accompany you into the secret crypt of your own loss, to sift through the treasures of your failures and grief that are held within; to take you in its bone cold embrace and show you salvation in your tears.
Find out more about Ofnus here
Visit Ofnus on Bandcamp
Visit Ofnus on Facebook
Visit Ofnus on Instagram
Explore Naturmacht Productions here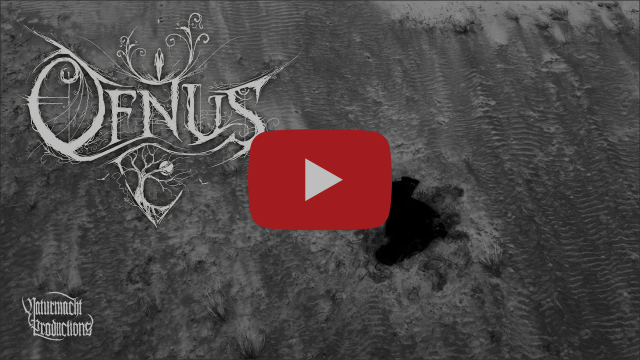 OFNUS – GRAINS OF SAND