New Grant Ferguson Album "Windswept Isle" on Guitar One Records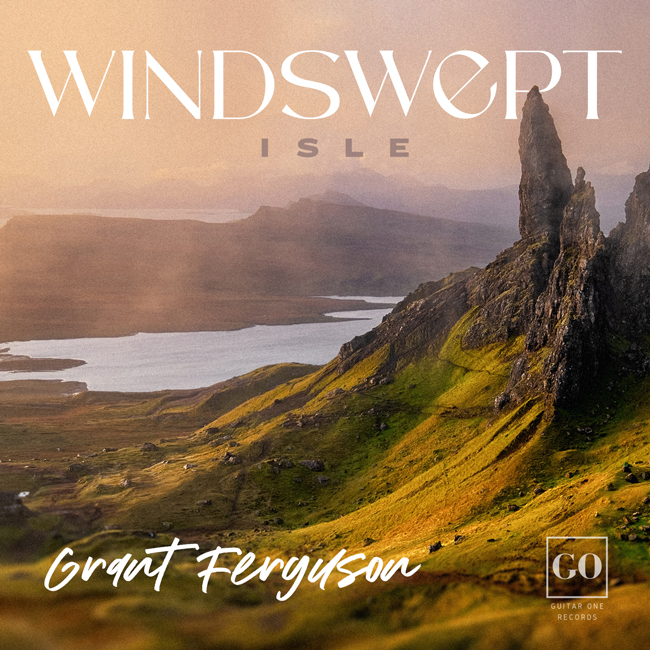 Bio:
It's electric…the way Grant Ferguson goes off on some new musical foray at the mere touch of a string. He doesn't disappoint the demanding fan with his tricky licks, and never pushes away a newcomer with his harder edge, but rather pulls all listeners together on a common musical journey unlike any other in contemporary rock.
For six albums now, Ferguson has toted his razor-sharp axe along an interesting odyssey. If songs are stories, his works are nuanced novels with a soundtrack…and no words. Sometimes biting into the everyday malaise and riling things up with a unique riff. Other times drifting off steadfastly toward less earthly realms. Always capturing each listener with his ceaseless spirit and instrumental prowess.
Windswept Isle is Ferguson's sixth album. Over the years he's matured as an artist, and grown more retrospective, even sentimental. While a good chunk of his writing has been about time (April Song, November, While the Sun Goes Down, December Sky, etc..) Windswept Isle finds Grant focused afresh on the idea of place. Born in Scotland and an immigrant to this country, Grant's ties to his homeland are undeniable, both emotionally and musically. Perhaps as you listen to this collection of music you too will get a sense of the deep longing Grant carries in his soul – a yearning to connect with heritage, roots and place – the hauntingly beautiful windswept isles from whence he came.
Many more revelations are still in Grant's musical pipeline. As a full-time musician and recording artist, Ferguson started late, but he isn't finishing early.