GUILT TRIP
RELEASE NEW TRACK 'SWEET DREAMS (ft. FLORENT SALFATI)'
'SWEET DREAMS (ft. Florent Salfati)' STREAMING NOW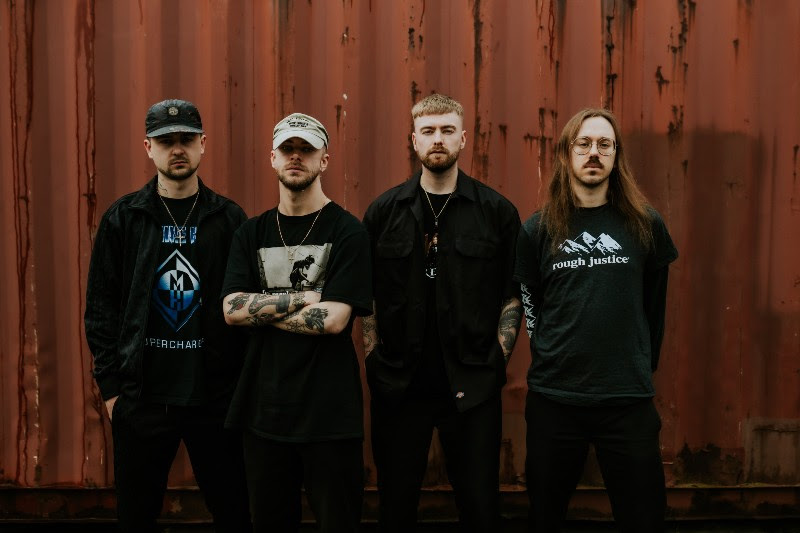 Promo Image: Guilt Trip
Manchester's GUILT TRIP have dropped new single 'Sweet Dreams', which features guest vocals from LANDMVRKS' Florent Salfati, and is their second output since joining MLVLTD MUSIC, a label operated by UK metal elite MALEVOLENCE. Their second album is due for release this September.

Watch the visualiser for 'Sweet Dreams' HERE. 

On the new single and collaboration, the band comment:
"We worked closely alongside Wilfred Weiss to create a fully animated video, which was built entirely from scratch, from the initial concept to the development of the characters. We were intent on setting ourselves apart from the traditional hardcore music video aesthetic & he was able to bring our vision to life perfectly. The track of course features guest vocals from Flo of Landmvrks, one of our favourite current frontmen in the world of modern metalcore. We met at a festival in 2022 and shared a mutual admiration for each others' work, so it has been super exciting to finally work together on a song. We hope you enjoy the riffs as there is so much more on the horizon. Guilt Trip Full length album coming very soon."
GUILT TRIP – 'Sweet Dreams (Ft. Florent Salfati)'
As well as numerous festival appearances across Europe this summer, GUILT TRIP will also be heading out on a UK and EU run supporting Malevolence alongside Sylosis and Justice for the Damned this coming November. UK tour dates below:

Malicious Intent tour:
07.11 – The Garage, Glasgow
08.11 – O2 Ritz, Manchester
09.11 – O2 Institute, Birmingham
10.11 – SWX, Bristol
11.11 – O2 Kentish Town, London

Tickets available here: https://mlvltd.com/pages/tickets.
GUILT TRIP are a metallic hardcore five-piece from Manchester, UK. Blending elements from a multitude of genres through metal, hardcore and thrash, the band have found themselves in a league of their own. All whilst remaining independent, the band have smashed major festival slots such as Bloodstock and the prestigious Hellfest, followed up with a Canadian headline run and European main support for Stray From The Path. GUILT TRIP have quickly become the finest international export that the UK hardcore scene has to offer, with their groove-ridden riffing appealing to a far wider audience than the scene that initially spawned them.
GUILT TRIP – 'Sweet Dreams'
Single Artwork
Band Members:
Jay Valentine – vocals
Tom Aimson – drums
Jak Maden – guitars
Sam Baker – guitars