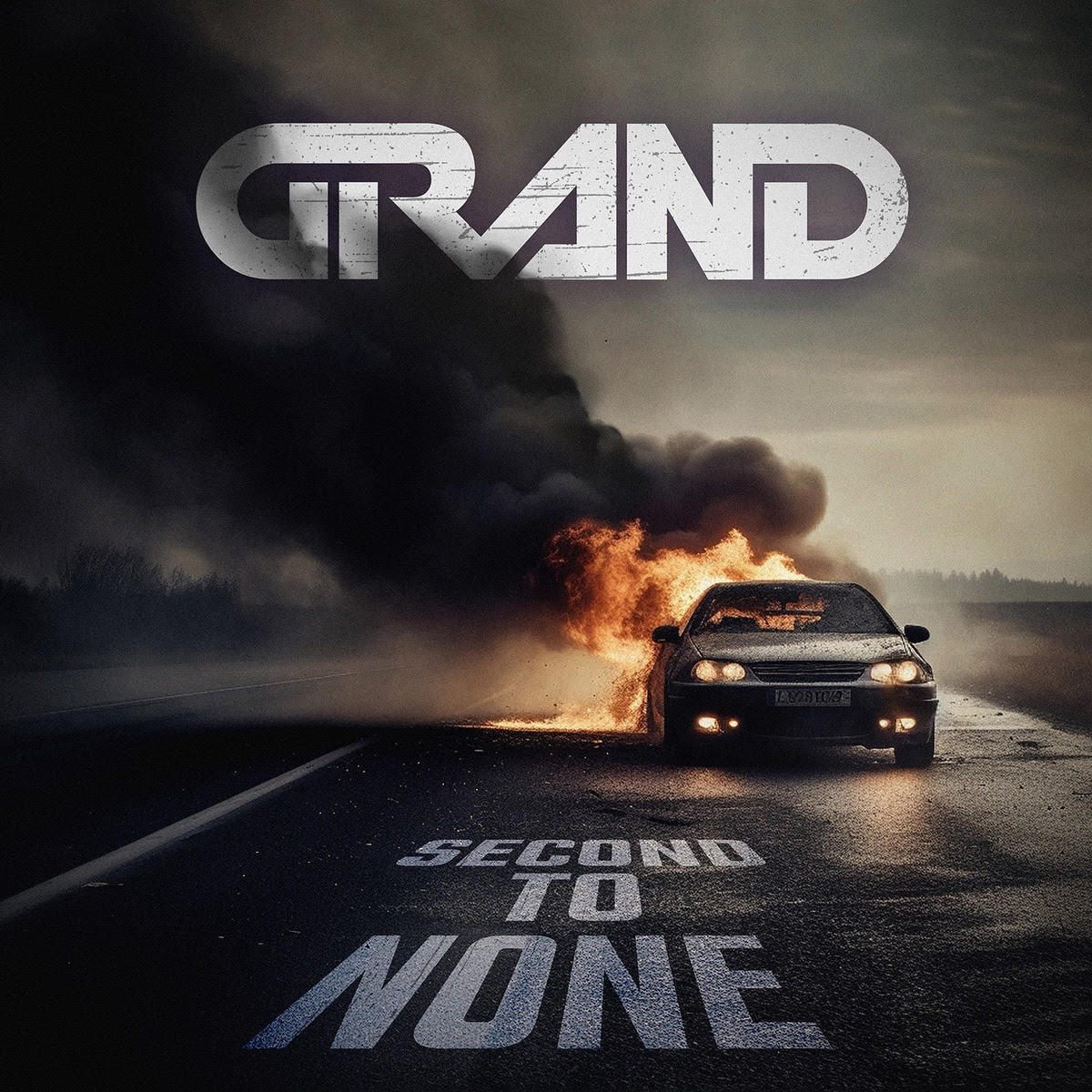 GRAND
SECOND TO NONE
new album
out 19.01.24
(Frontiers)
includes the single
CRASH AND BURN
video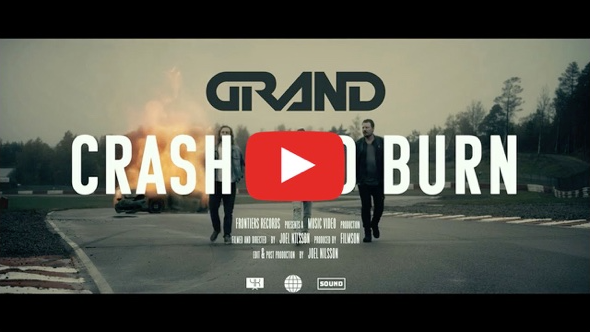 Swedish AOR outfit Grand have announced that their second album, the appropriately entitled 'Second To None', will be released on 19th January 2024 via Frontiers. A first single and video from it for the song 'Crash And Burn' are available from today.
A beacon of excellence even in the ultra-vibrant scene of their home territory, the powerhouse trio combines the extraordinary vocal talent of high-pitched singer Mattias Olofsson, the multifaceted Jakob Svensson (ex-Wigelius) on guitar and keyboards, plus the versatile Anton Martinez Matz on drums and bass.
They made an explosively grand entrance onto the scene in the autumn of 2022 with their eponymous debut record, Influenced by legends such as Starship, Foreigner, Toto, Mr. Big and Giant, it also resonated with aficionados of classic Scandi-AOR in marrying subtly layered instrumental tracks with a stunning production job that elevated their power and allure, while Olofsson's voice soared above.
'Second To None' is a seamless follow-up, infusing their signature sound with added depth, sophistication and captivating nuances. Standout moments include an enchanting duet between Olofsson and compatriot Nina Söderquist (a star of musicals) on 'Kryptonite', as well as some mesmerising saxophone interludes courtesy of Kristian Brink. Overall, the album proves that Grand is on the verge of capturing the hearts of melodic rock enthusiasts worldwide.
The group will also make their live debut at the Malmo Festival in July 2024.
SECOND TO NONE
TRACKLISTING
1  Crash And Burn
2  When We Were Young
3  Leave No Scar
4  Rock Bottom
5  Sweet Talker
6  Lily
7  Kryptonite (feat. Nina Söderquist)
8  Out Of The Blue
9  All Or Nothing
10  Achilles Heel
11  Daze Of Yesterday
12  How Do You Sleep At Night (Japan Bonus Track)
GRAND
Mattias Olofsson – vocals
Jakob Svensson – guitar, keyboards
Anton Martinez Matz – drums, bass
ABOUT FRONTIERS MUSIC SRL
Originally founded in Naples, Italy in 1996 by Serafino Perugino and his father Fernando as a distribution company, Frontiers has developed into one of the premiere independent rock labels in the world. Synonymous with quality music across a broad spectrum of rock and metal genres, the company works with multiple genre heavyweights and fan favourites. However, in addition to providing an outlet for classic and established acts, it has also become home to a wealth of young, up and coming talent whose musical prowess, when combined with the label's savvy and forward thinking A&R and marketing approach, will be developed into the future of rock and metal. With a deep commitment to and passion for THE MUSIC and the artists who create it, plus massive global distribution, sales, marketing and promotion channels, Frontiers is the leading home for both established and emerging rock and metal artists.
Head Office: Naples, IT
Subscribe to be alerted when new videos are added:
radi.al/SubscribeFrontiers
Follow the 'Newest From Frontiers' playlist on Spotify:
spoti.fi/1rQz5Zm