The hugely talented Alyssa Bonagura is back with a brand-new EP 'Fly with Me', which looks further at her time since moving from Nashville to the UK. Described as diary entries, this personal look at the singer/songwriter's life through music follows her debut album 'The English Diaries' which she wrote while studying at Paul McCartney's Liverpool Institute for Performing Arts.
Starting with the title track "Fly with Me", you are hit with stunning melodies that hint at her country roots while incorporating her time and influences here in the UK. The lyrics invite you in, full of the promise for the future we all want with another person by our sides. The next track however takes a much more upbeat tempo and sound that is bound to get you nodding along. The lyrics take the next step in the story as the track is all about being in the honeymoon period of a relationship and making everyone around you "Jealous". Moving forward we go back to a much more instrumental track on "FOMO" with a gorgeous melody where Alyssa showcases her piano skills. There is however a very modern sound once you hit the chorus while the lyrics take you on the next step of that relationship journey. "One Kiss" is a classic love ballad all about those feelings after the end of a relationship and reminiscing on those good times. As you reach the end of the EP and "Know You Better" you really feel like you've been on a journey with Alyssa as the rawness of her lyrics and feelings bring you into her life. All of this is played against incredible musical compositions that allow the words to be the strong standing point of the tracks.
This is one of those music collections that excites you to hear more from an artist as you feel a connection that makes you want to get to know more about them. Bonagura's talent for writing and producing music that falls over you while keeping your interest is one of the reasons that she's on her way to the top and one to keep your eye on. With a summer full of festival appearances, you'll want to catch her performances as she keeps on climbing.
Fly With Me is released Friday, June 2nd courtesy of Extreme Music and is available to pre-save now.
Review: Emmie Ellis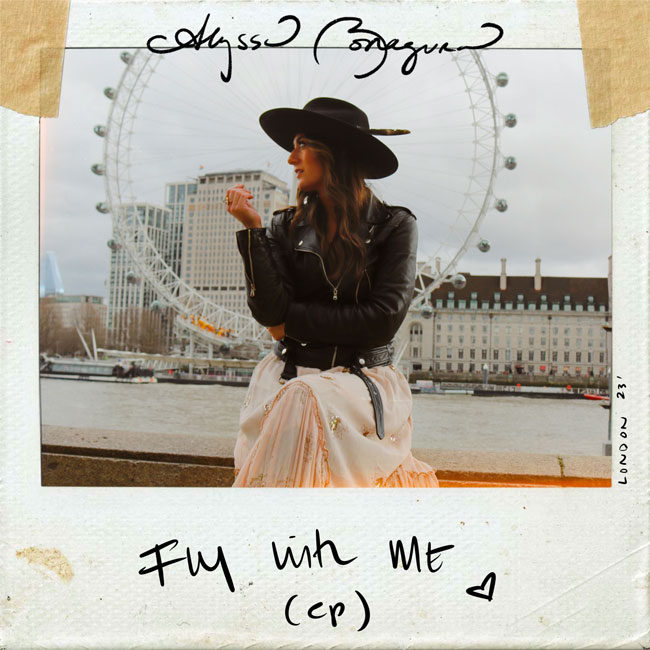 Tracklist: 
Fly With Me
Jealous
Fomo
One Kiss
Know You Better
ABOUT ALYSSA BONAGURA:
A celebrated songwriter, producer, and multi-instrumentalist, Alyssa Bonagura has spent the past decade fine-tuning a sound that reaches far beyond her Nashville roots. It's a sound that blurs the boundaries between genres, mixing the southern storytelling of country music, the free-thinking spirit of rock & roll, and the cinematic sweep of British pop into its own hybrid.
For Alyssa — a lifelong road warrior who spent her infancy aboard a tour bus with country music parents Baillie & The Boys, recorded a duet with Kenny Rogers at 10 years old, received her college diploma from Sir Paul McCartney at LIPA, performed stadium shows opening for Rod Stewart as a member of the major-label duo The Sisterhood Band, and currently balances her critically-acclaimed solo career with an ongoing gig writing songs for Jessie James Decker, Aerosmith frontman Steven Tyler, and others — it's also a sound that's every bit as diverse as her own story.
AlyssaBonagura.com | Facebook | Twitter | Instagram | YouTube