The Sleeping return with emotive new single "No Light"
New album I Feel Like I'm Becoming a Ghost set for release August 18th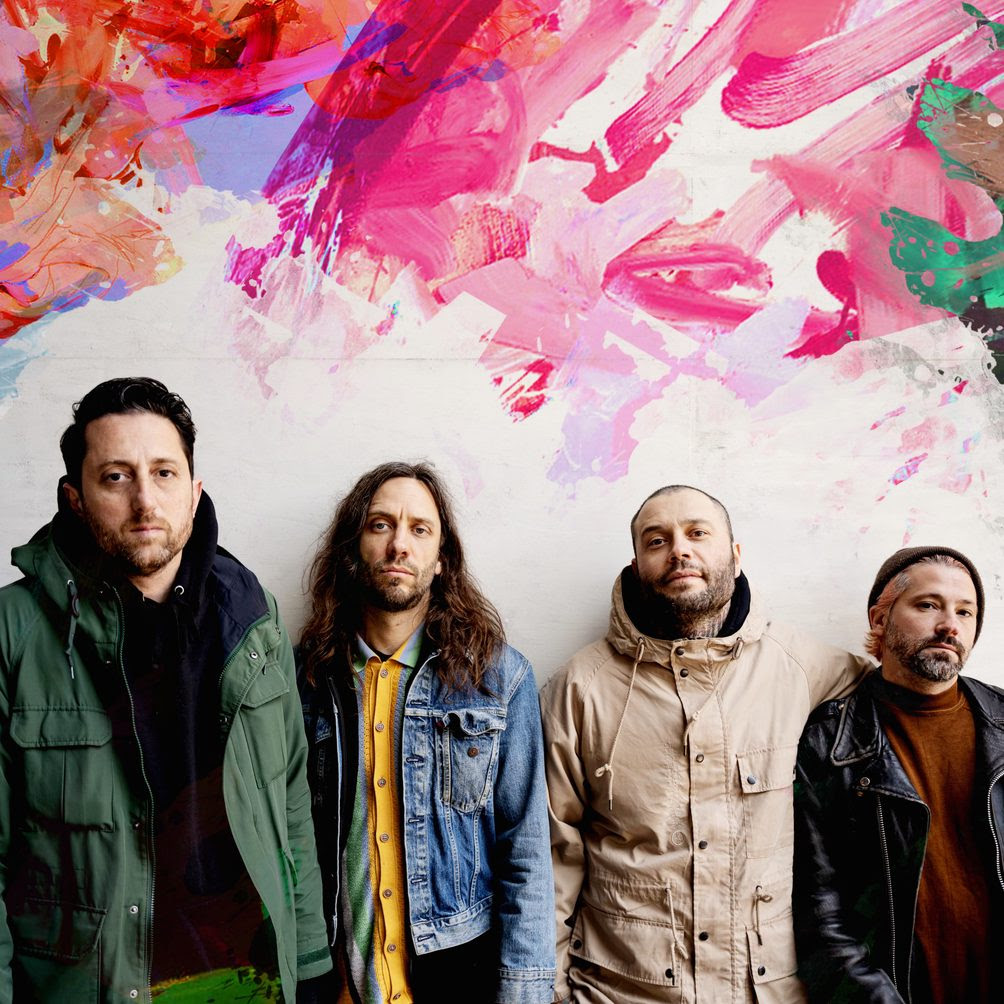 Photo Credit: Brandon Gomez
After a 17-year hiatus from creating together, the original lineup of The Sleeping – Douglas Robinson (vocals), Joe Zizzo (drums), Sal Mignano (bass), and Cameron Keym (guitar/keys) – have returned with their upcoming album, I Feel Like I'm Becoming a Ghost, out August 18th. Taking their post-hardcore and alternative roots and blending it with a post-punk influence, the band have created a dynamic and emotive ten tracks. Today, The Sleeping shares "No Light," an infectious track laced with groove filled guitar lines and Robinson's signature vocal deliver that combines lush moments with impassioned screams. The accompanying visual is a swirl of color and vintage footage created by Adam Thomson (The Mars Volta, RX Bandits, At The Drive-In) and can be viewed here now.
On the lyrical content of "No Light" Robinson states:
"This was written about needing the person you love at all costs. I couldn't get through everyday struggles I face without my partner. It's all of your senses heightened when being close to the person who helps you feel the most sane."
The Sleeping first broke out in 2003, and led an impactful career releasing four albums, touring with acts like Taking Back Sunday and Bayside, and frequently having their music featured in video game soundtracks. Fast forward to today and the band are feeling as vigorous and creative as ever. Preparing for the release of their fifth album, the band wanted to turn it back to the fans and launched a Kickstarter to self-release the record. The response was incredible, hitting their goal in just ten days and seeing an outpouring of support from fans and friends across the globe. For I Feel Like I'm Becoming a Ghost, the band ventured into Applehead Studios in Woodstock, NY for two weeks and wrote and recorded every song together in that time frame. The album strongly focuses on mental health, while sonically gliding through melody, chaos, grooves and energetic parts to fit the theme of the lyrics. The record was produced by the band alongside the dynamic duo Mike Birnbaum and Chris Bittner (Coheed & Cambria, Medeski, Team Sleep) and mastered by Chris Athens (Beastie Boys, Blink 182).
I Feel Like I'm Becoming a Ghost Tracklist:
1. Redder Than Red
2. Tainted
3. The Animal
4. Halcyon
5. OCD
6. Trend Meds
7. No Shadow In The Sun
8. No Light
9. Leo
10. Paranormal Hologram
11. I Feel Like I'm Becoming a Ghost