The Flenser Welcomes Australian Experimental Artist Uboa, Reissues The Origin of My Depression
The album was originally released in 2019 and will be available on vinyl for the first time ever on April 28th.
Photo Credit: Kiera Skrinnikoff.
In an artistic landscape fueled by gamified promotional tactics, spasmodic virality, and manufactured controversy, the amount of noise that independent artists must cut through can seem overwhelming. Yet, it's the most genuine statements — often those expecting no audience at all — that overcome. The Origin of My Depression, the 2019 album from Australian experimentalist Uboa, proves just that; presenting such a deeply affecting mix of dark ambient, noise, and extreme metal, it all but demanded its unplanned but unsurprising cult following.
With several tracks that began as live improvisations recorded in the living-room-turned-bedroom of a dilapidated queer sharehouse, and others recorded from live sets in venues, The Origin of My Depression exhibits the spontaneity and ineffability of extreme emotions. Xandra Metcalfe, the mind behind Uboa, offers sonic representations of her anxieties, depressive thoughts, and lived experiences throughout the record's seven songs, even if the origins of these feelings escape her. The result, intensely and authentically personal, undeniably resonates, as The Origin of My Depression spread through online communities through sheer word of mouth upon its initial release. Now, four years later, the record stands as a defining statement of late 2010s underground music, and it takes just one listen to see why.
Uboa has spent the better part of a decade dipping into every corner of heavy music. From harsh noise to dark ambient, glitch to doom metal, Metcalfe's output, though sonically varied, remains consistent in her use of such styles to express her mental state at the time of writing. Whether it's her live performances (described as a panic attack presented on stage) or her recorded material, her eclectic approach to dark music has led Uboa to become an unlikely but deserving cult figure in online music.
As Uboa joins the curated roster of San Francisco experimental label The Flenser, they'll release The Origin of My Depression for the first time ever on vinyl this April.  Expertly remastered by James Plotkin specifically for this format, this vinyl pressing marks the completion of The Flenser's Membership Series Four and is available to the general public as well via pre-order now.
Look for more info and new album release details to come from Uboa and The Flenser later this year.
Uboa, discography:
Sometimes Light (2010) LP
Jouissance (2013) LP
Coma Wall (2015) EP
Hook Echo (2017) EP
Please Get Home Safe (w/ Slumberkitty) (2017) EP
The Apple of Every Eye (w/ Muddy Lawrence) (2018) EP
The Sky May Be (2018) LP
The Origin of My Depression (2019) LP
Uboa and Bolt Gun (w/ Bolt Gun) (2019) EP
The Absolute (w/ Solus Varak) (2019) EP
The Flesh of the World (2020) EP
Dead Time's Broken Arrow (w/ vi a.) (2022) EP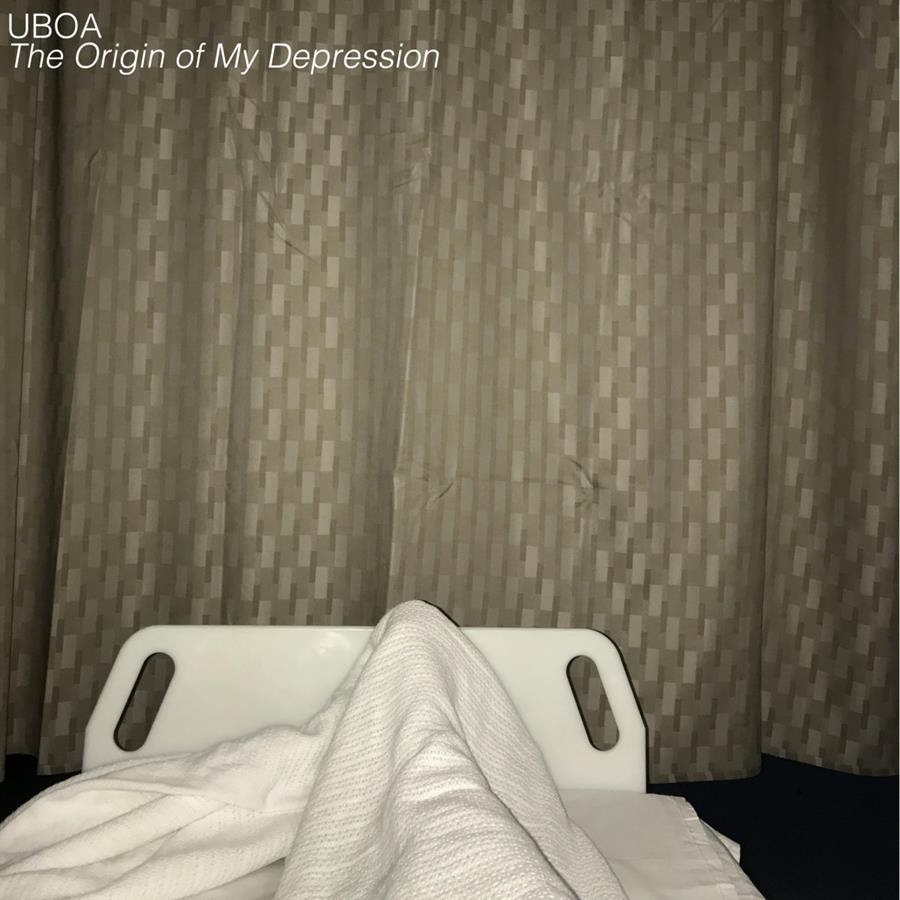 The Origin of My Depression, track listing:
Detransitioning
The Origin of My Depression
Lay Down and Rot
Epilation Joy
Please Don't Leave Me
An Angel of Great and Terrible Light
Misspent Youth