JACK BROADBENT
RIDE
new album
out 08.04.22
(Crows Feet Records)
available from
orcd.co/rideoutnow
"Every album by Broadbent stirs more into the palette, and 'Ride' moves with the momentum implied 8/10"
CLASSIC ROCK
"Eight songs of pure quality by a true bluesman who feels every note he sings and plays. Eclectic and masterful tunes….stunning"
BLUES MATTERS
"Eloquent down-home blues that has its roots in the Mississippi mud. A cut above the current crop of beardy young men with big, bluesy guitars ****"
RNR
"A genre-defying collection of finely-crafted songs with real heart and depth and a whole load of rhythm"
LOUDER THAN WAR
"His most rugged and powerful performance to date, an impressive achievement for a guy whose earlier work remains some of the finest blues to emerge in years"
HOLLER
"A classic blues sound, with slide guitar providing colours and textures that don't scream for the spotlight, but instead enhance the larger sonic picture"
NO DEPRESSION
includes
GRACE
audio
youtu.be/ZMIMG5tXGKw
also includes the singles
MIDNIGHT RADIO / RIDE / I LOVE YOUR ROCK 'N' ROLL
LIVE IN THE UK
18.06.22
BLACK DEER FESTIVAL
(Eridge Park, Kent)
FURTHER UK DATES TO BE ANNOUNCED SOON
+
EUROPEAN SHOWS WITH RICHARD THOMPSON
01.07.22  HAMBURG (DE) Elbphilharmonie
02.07.22  GRONINGEN (NL) Spot
03.07.22  AMSTERDAM (NL) De Waalse Kerk
05.07.22  ANTWERP (BE) Open Air Amphitheatre
06.07.22  EINDHOVEN (NL) Paterskerk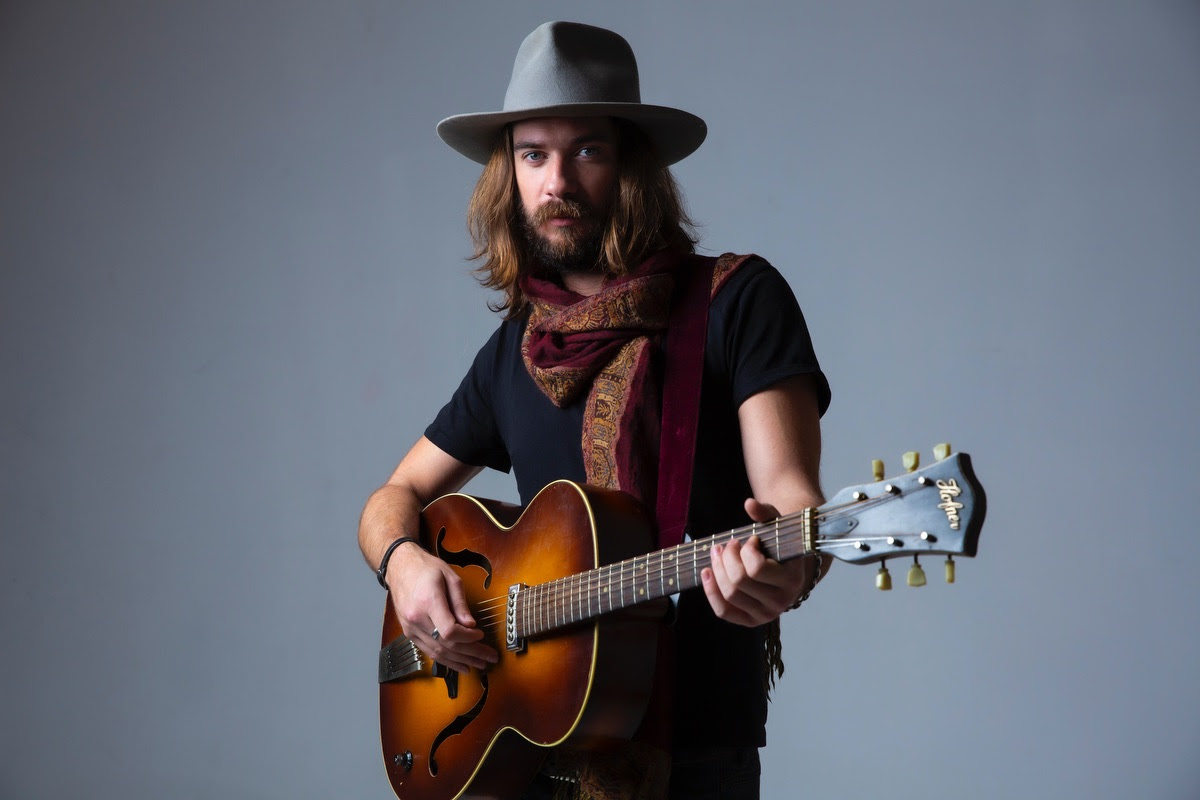 Acclaimed UK singer, songwriter and guitarist Jack Broadbent has released his new album, 'Ride', today. The latest track to promote it is 'Grace', with Broadbent stating that the song "is about finding your comfort place, about harmony with your surroundings." The album as a whole echoes that contentment, with him deeming it "the rock 'n' roll record I've been wanting to make for a long time."
Broadbent grew up in Lincolnshire but has spent the last few years living in Canada. His earliest influence was his father Mick, who is also a musician (including a tenure with late '70s power-poppers Bram Tchaikovsky) and plays bass on 'Ride'. Jack began accompanying Mick to open mic nights, and by his early teens was playing drums in his dad's bands, gravitating to guitar when he became interested in songwriting. His renowned slide guitar playing evolved from busking in his early 20s.
Finding an audience after the Montreux Jazz Festival hailed him as "the new master of the slide guitar" and Bootsy Collins famously proclaimed him "the real thang!", Broadbent subsequently won over more fans after touring with the likes of Ronnie Wood, Peter Frampton and, most recently, Little Feat. Meanwhile, his penchant for writing on the road ensured that there was usually an abundance of material whenever he was ready to return to the studio. This holds true with 'Ride', although the album took a turn from what he had originally intended.
"I had to come off the road because of the Covid pandemic and was going to work on a solo project of acoustic material," he explains. Instead, with Quebec-based drummer and co-producer Mark Gibson, "…we started playing some of the more rock 'n' roll stuff I had, and we couldn't deny that there was a kind of vibe happening. So, I just went full steam ahead in that direction which brought the sound of this album into focus. We built on those grooves and ended up with 'Ride'."
'Ride' does indeed rock, with Broadbent's natural grit, voice and guitar riding atop every song with a driving force. However, there is also stylistic diversity on offer, from the moody ambience of 'Who Are You?' and the title track, to the blues roots of 'New Orleans', a love letter to one of his favourite cities. 'Grace' soars with a kind of front-porch spirituality, while 'I Love Your Rock 'n' Roll' gallops along with an energetic Americana vibe.
The next step is to take 'Ride' on the road, which Broadbent is doing throughout 2022, including an appearance at the Black Deer Festival in Kent in mid-June. He knows that its songs will only grow as he presents them on stage, but they will nevertheless continue to speak to the experiences from which they were born. "I really like the energy of this record," he says. "There seems to be an interesting dichotomy between what I write while I'm touring and what I write when I'm able to sit and think. What the album speaks to is that juxtaposition between the ride and the time spent parked up. It all ties into the journey of the artist."
No matter what lies on the road ahead, Broadbent's fans can rely on his dedication to his music and evolving craft.
RIDE
TRACKLISTING
1  Ride
2  I Love Your Rock 'n' Roll
3  New Orleans
4  Hard Livin'
5  Midnight Radio
6  Baby Blue
7  Grace
8  Who Are You?

JACK BROADBENT photography by Jeff Fasano
jackbroadbent.co.uk
facebook.com/jackbroadbentmusic
twitter.com/jackbmusician
instagram.com/jackbroadbentofficial