DAVE FOSTER BAND
DIVE IN
new single
out 02.02.23
(English Electric Recordings)
included on
GLIMMER
album
CD  |  LP out 21.04.23
digital out 19.05.23
pre-order
UK/Europe  |  North America
LP available on black or limited edition yellow vinyl
The Anglo-Dutch rock & pop act Dave Foster Band (DFB) have released a new single entitled 'Dive In' today. Lifted from their upcoming new album, 'Glimmer', vocalist Dinet Poortman explains that the song "is about 'diving in', head first, after being hurt, trusting your own instinct and daring to be vulnerable by opening yourself up again. Good things can come from it and you let some 'glimmer' back into your life."
Poortman, guitarist/multi-instrumentalist Dave Foster and keyboard player Riccardo Romano will perform a DFB acoustic set at the first Marillion Weekend of 2023 in Port Zélande, Netherlands on 18th March, with further information available HERE.
The LP and CD formats of 'Glimmer' are out on 21st April, with the digital release following four weeks later. A cornucopia of musical delights, it will appeal not only to fans of guitar-based rock on several songs that balance dazzling technique with great restraint, but also fans of crossover acts as varied as Air and The Anchoress on other piano-led tracks. Produced by Foster, it features guests that include bassist Neil Fairclough (Queen + Adam Lambert), drummer Leon Parr (Steve Rothery Band), pianist Anthony Hindley and string arranger Stephen Boyce Buckley.

Dinet Poortman and Dave Foster
Dave Foster Band (DFB) was founded in 2017, but actually has its origins in earlier collaborations between Foster and Poortman after they were introduced by a mutual friend, guitarist Steve Rothery of Marillion. Both had been members of previous groups that separately supported the prog behemoths, while Foster plays guitar in the Steve Rothery Band. He has also been a member of another leading UK prog act, Big Big Train, since 2020.
Given that Foster is based in the UK and Poortman the Netherlands, their first tentative steps were an experiment to see if they could work together effectively, but a number of co-written songs that appeared on Foster's solo albums 'Gravity' (2011) and 'Dreamless' (2016) were solid proof that they had musical chemistry. Having formed DFB, they supported both Rothery and Marillion on European/UK tours while working on their debut album, 'Nocebo', which was released in 2019 and promoted with headlining dates throughout western Europe.
Discussing the making of 'Glimmer', Foster explains that "the pandemic stopped any further touring of 'Nocebo', but instead allowed us to embark on a really inspiring run of writing songs. We actually recorded the drums between lockdowns, which was frustrating but at least meant that we could let the songs mature. By the time we got round to recording again the songs had grown and developed into their final shape."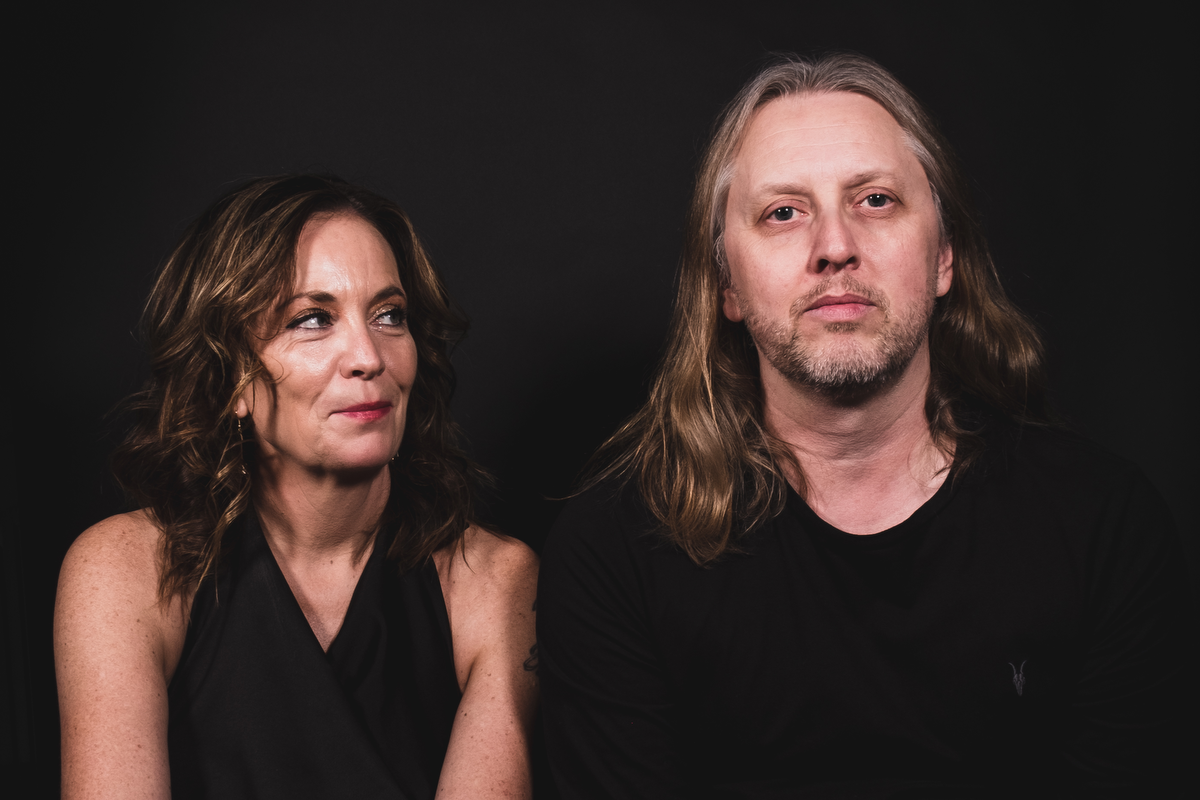 Early 2020 had certainly provided Poortman with lyrical inspiration. "Britain was leaving the EU, the Covid pandemic was just around the corner and I was all at sea in my private life," she notes. "Dave was sending me his pieces of music and I would play around with them and see what happened melodically and lyrically. Due to the lockdowns we literally had nothing else to do, but for me personally it was also great therapy as I was coming to terms with a marriage that had just ended. On the one hand it provided a lot of inspiration, but on the other made me realise that life is fragile and that people and relationships deserve to be cherished."
The cover artwork for the LP and CD/digital formats of 'Glimmer' is a differently coloured image by photographer Neal Moran that Foster says "works perfectly with the idea of when things are hard and complicated there's always a glimmer of light," with Poortman adding that "this is the essence of the album title, the fact that there is always a little peek of 'Glimmer' in the corner of your eye waiting for you to acknowledge it and let it into your life. That's what I did."
'Glimmer' will be released via the English Electric Recordings label run by Big Big Train, with Gregory Spawton of BBT stating: "Since coming on board in 2020, Dave has proved a great addition to Big Big Train and we are delighted to be releasing 'Glimmer' through our label. The songwriting by Dave and Dinet throughout the album is impressive and we believe that it will appeal to rock music fans with a diverse array of tastes. We were therefore keen to sign them."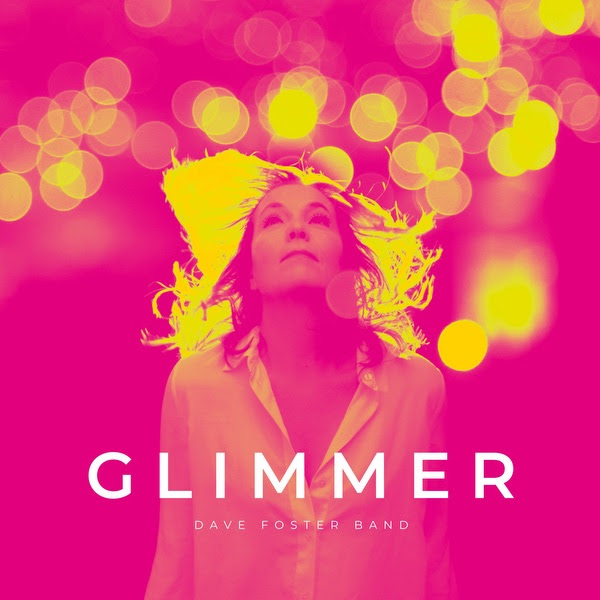 DAVE FOSTER BAND 'Glimmer' LP cover | CD/digital cover
GLIMMER
TRACKLISTING
1  Every Waking Moment
2  Run
3  Stigma
4  Chasing An Echo
5  Dive In
6  Memory Box
7  …Or You Steal Some
8  The Rules Have Changed