Alt-grunge band Soul Blind share new single and video
"Stuck In A Loop"
Touring with Angel Du$t, Spiritual Cramp + more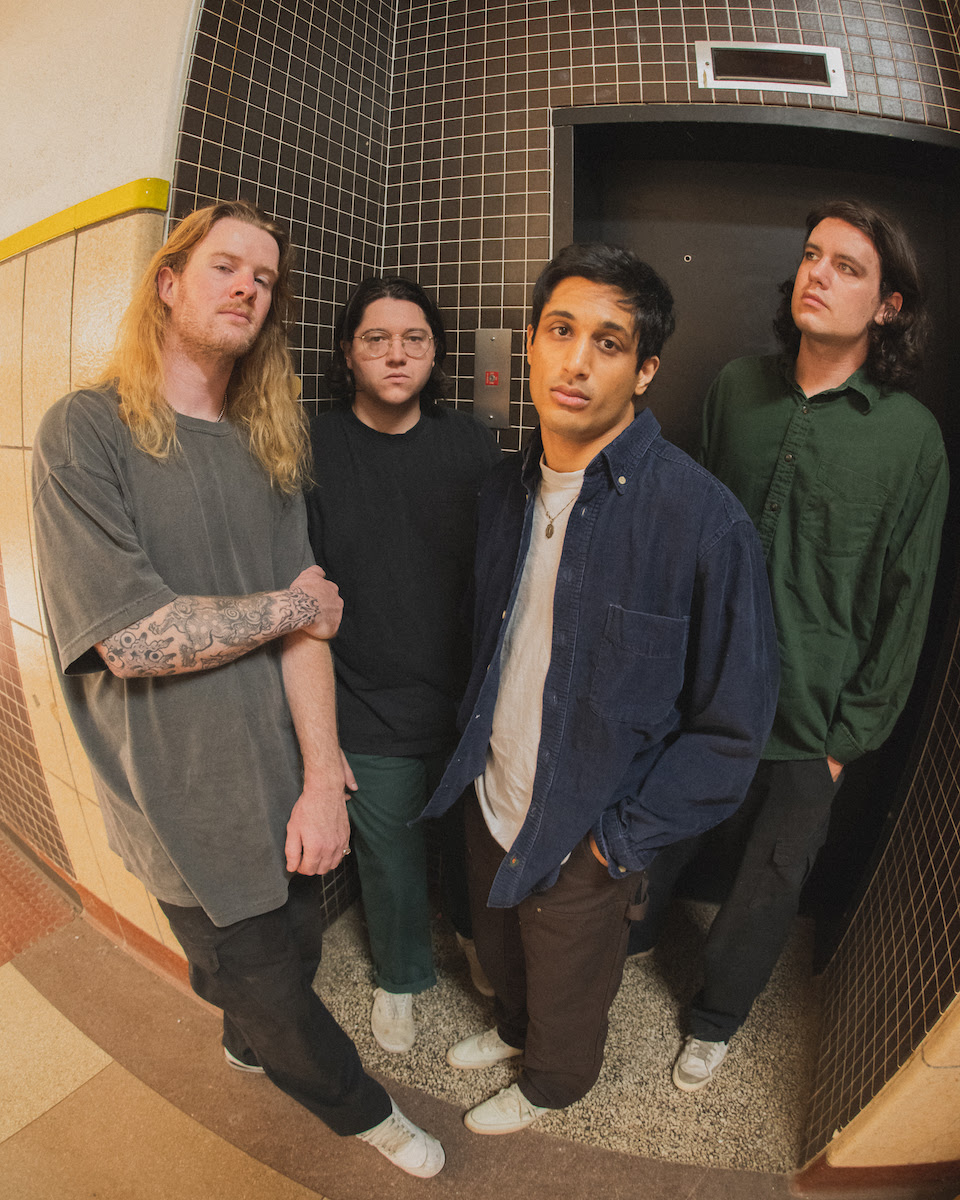 Photo Credit: David Mitchell
"Soul Blind understand the melancholy power that you can conjure when you combine sighing, downcast melodies with overwhelming pedal-stomp riffs." – Stereogum (40 Best New Bands of 2021)
"Channeling the epic riffs of Siamese Dream-era Smashing Pumpkins and the snarling vocals of Oasis, the three songs that make up Third Chain are proof that the New York trio are ready to make their mark on the alternative rock scene." – UPROXX
"Soul Blind are quickly making a name for themselves as successors of a bygone era." – DSCVRD
"Soul Blind's ability to quickly master their sound only hints at good things to come" – PunkNews
Today, Hudson valley, NY-based band Soul Blind have unleashed their new single "Stuck In A Loop". The song serves as their first new music since the band's critically acclaimed EP, Third Chain, released in Fall 2021 on Other People Records. On "Stuck In A Loop," Soul Blind worked with Grammy-nominated producer Will Yip (Code Orange, Title Fight) at Studio 4 Recordings to build on their lush, distorted sound. The track leans into the band's '90s alternative influences, flowing through rich guitar tones into an intoxicating breakdown. The lyrics feed into the paranoia of the mind and the Mike Petrow directed video captures this feeling, spliced through performance shots of the band.
"Imagine the visual of being stuck in a loop inside one's thoughts due to a mental lapse onset by a drug induced night, and not knowing how to escape." vocalist Cen comments on the song's lyrical content. "The 'view' is this other, brighter side that you can put yourself in, but the 'glue' has you stuck in a loop until you can get yourself out."
Soul Blind are set to play Sound and Fury festival in Los Angeles this weekend alongside acts like Scowl, Drug Church, and Superheaven, The band will then embark on a West Coast tour on dates with Angel Du$t, Spiritual Cramp, and Webbed Wing. This fall, Soul Blind will head to Europe for the first time, supporting Stick To Your Guns, Knocked Loose, and Landmvrks. Full list of tour dates below.
Soul Blind is Cen (vocals/bass), Justin Sarica (guitar), Finn Lovell (guitar), and Steve Hurley (drums).
Tour Dates:
7/29 Los Angeles, CA @ Resident w/ Superheaven, Anxious
7/30 Los Angeles, CA @ Sound And Fury Festival
w/ Angel Du$t, Webbed Wing
8/1 Bakersfield, CA @ Jerry's Pizza
8/2 Reno, NV @ Holland Project
8/3 Salt Lake City, UT @ Beehive
8/4 Boise, ID @ Shredder
8/5 Tacoma, WA @ Real Art w/ Show Me The Body, Spiritual Cramp, Soul Glo
8/6 Vancouver, BC @ Fortune Sound Club w/ Spiritual Cramp
8/7 Seattle, WA @ Chop Suey w/ Spiritual Cramp
8/8 Portland, OR @ Polaris w/ Spiritual Cramp
8/10 Oakland, CA @ Crybaby
w/ Stick To Your Guns, Knocked Loose, Landmvrks
11/15 Tilburg, NET @ 013
11/16 Saarbrucken, GER @ Garage
11/17 Nurnberg, GER @ Lowensaal
11/18 Antwerp, BEL @ Trix
11/19 Paris, FRA @ Trabendo
11/20 Lyon, FRA @ Ninkasi Kao
11/22 Barcelona, SPA @ Razzmatazz 2
11/23 Madrid, SPA @ Mon Live
11/24 Lisbon, POR @ Lav
11/25 Bilbao, SPA @ Stage Live
11/26 Toulouse, FRA @ Connexion Live
11/27 Solothurn, SWI @ Kofmehl
11/29 Wiesbaden, GER @ Schlachthof
11/30 Stuttgart, GER @ IM Wizemann
12/01 Leipzig, GER @ Felsenkeller
12/02 Berlin, GER @ Huxleys
12/03 Hanover, GER @ Capitol
12/05 Milan, ITA @ Magnolia
12/06 Linz, AUT @ Posthof
12/07 Wien, AUT @ Simm City
12/08 Munchen, GER @ Tonhalle
12/09 Koln, GER @ Palladium
12/10 Hamburg, GER @ Ubel & Gefahrlich