ACHE.
RELEASE DEBUT SINGLE AND MUSIC VIDEO FOR
'MURPHY'S LAW'
'MURPHY'S LAW' STREAMING NOW
Photo Credit: Will Norbury
Today, UK metalcore newcomers ACHE have independently released their debut single and music video for 'Murphy's Law'. The track, which was premiered on BBC Radio 1 Introducing Rock with Alyx Holcombe, is a visceral and piercing assault, the lyrics serving as an outsider's view of various abhorrent behaviours that are too often masked and covered up for personal progression and gain.
Watch the music video to 'Murphy's Law' here.
Stream 'Murphy's Law' here.
"Murphy's Law is defined as 'Anything that can go wrong, will go wrong'," explains vocalist TJ Smith. "Sometimes life throws reality checks – everything I thought I knew, I didn't, and I guess this song is about trying to understand that. A lot of people have been able to get away with their dogshit actions and this is my message to let people know if you think this song is about you, it probably is."
Written, recorded, mixed and mastered by the band with production contributions from Jonathan Worgan of Superlove, 'Murphy's Law' is the band's first release of 2023 and it most certainly isn't the last. With a shared passion for sincere and unfiltered honesty, an open door for creativity and collaboration and an unquenchable thirst to make heavy music, this is just the beginning for ACHE.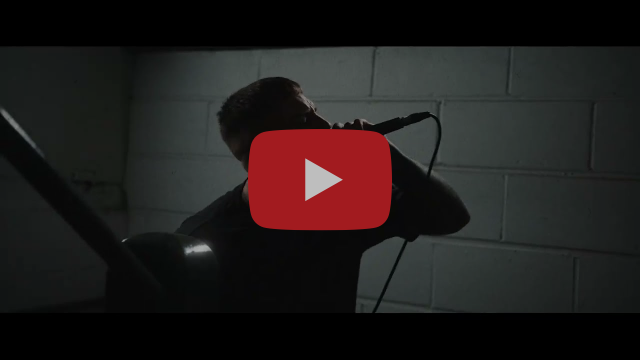 ACHE. – 'Murphy's Law'
Born during the UK's first lockdown of the global pandemic, ACHE are a five-piece metalcore band with members scattered across the country. Bonded through years of performing alongside one another in various projects, their individual passions, miseries and personal experiences have aligned to create an embodiment of collective suffering and everything that orbits around it, both positive and negative. This is not a band about unending anguish, nor is it a band about tranquil happiness; this is a band striving for an honest portrayal of the human experience in all its forms, told over a raw, dark and unrelenting musical landscape.
ACHE's members have a wealth of experience under their belts, having performed across the UK and Europe alongside bands such as Killswitch Engage, In Hearts Wake, Holding Absence, Loathe, Silent Planet, Heart Of A Coward and many more. Their past projects have had support from BBC Radio 1, Metal Hammer, Kerrang! Radio, Rock Sound, Distorted Sound and Noizze to name a few, and their sights are firmly set on surpassing and exceeding those accolades.
ACHE. – 'Murphy's Law'
Artwork – Melville the Third
Band Members:
TJ Smith – Vocals
Brandon Townsley – Guitar
Dave Stewart – Guitar
Josh Pearson – Bass
Sam Geeson – Drums/VocalsSocial Media Links:
Facebook || Instagram || Twitter || YouTube