THE NORTHERN DELIVER A SOARING AND PASSIONATE ANTHEM OF HOPE THROUGHOUT NEW SINGLE "DROWN"
Canadian metalcore outfit The Northern have released "Drown," the second single in partnership with Blood Blast Distribution.
Still riding the success of "Usurper," which was deemed "a sonic experience that is both cathartic and thought-provoking," The Northern are keeping their momentum at an all-time high with the release of "Drown." Galloping instrumentation, passionate lyricism, and soaring melodies only begin to describe the sonic experience throughout this meaningful anthem of finding hope in the shadows.
Vocalist Mike Cutway describes his perspectives on the lyrical themes of the track, "It was a self reflection on how I was feeling. I wanted something to give me a glimmer of hope in a negative moment in time when all I wanted was things to end. I knew that if I remained optimistic, I may find a light in the darkest of times." A feeling I'm sure many of The Northern's new and long-time listeners alike can relate to.
Drummer Adam Linka adds to the sentiment, "It's about drowning in your own negative thoughts and the growing pains of becoming an adult, realizing what life is all about. How when we're kids anything seems possible, we think all people have good intentions, we're filled with imagination and optimism, only to find out the world can be an ugly and scary place sometimes. The take away though, is that life can still be beautiful and that everybody goes through hard times. Live in the present and don't let your past consume you." Truly words of wisdom for all of us to embrace.
Along with premiering the track via idobi Howl on November 16th, "Drown" as released the official music video available via BVTV. The Northern will be showcasing these singles at their upcoming performances, supporting Throne To The Wolves on December 1st and As The Structure Fails on December 16th. Tickets are available at the links below.
The Northern – "Drown"
Hometown: Toronto, ON
Release Date: November 17th, 2023
Genre: Metalcore, Djent
FFO: ERRA, Currents, Fit For A King
UPCOMING PERFORMANCES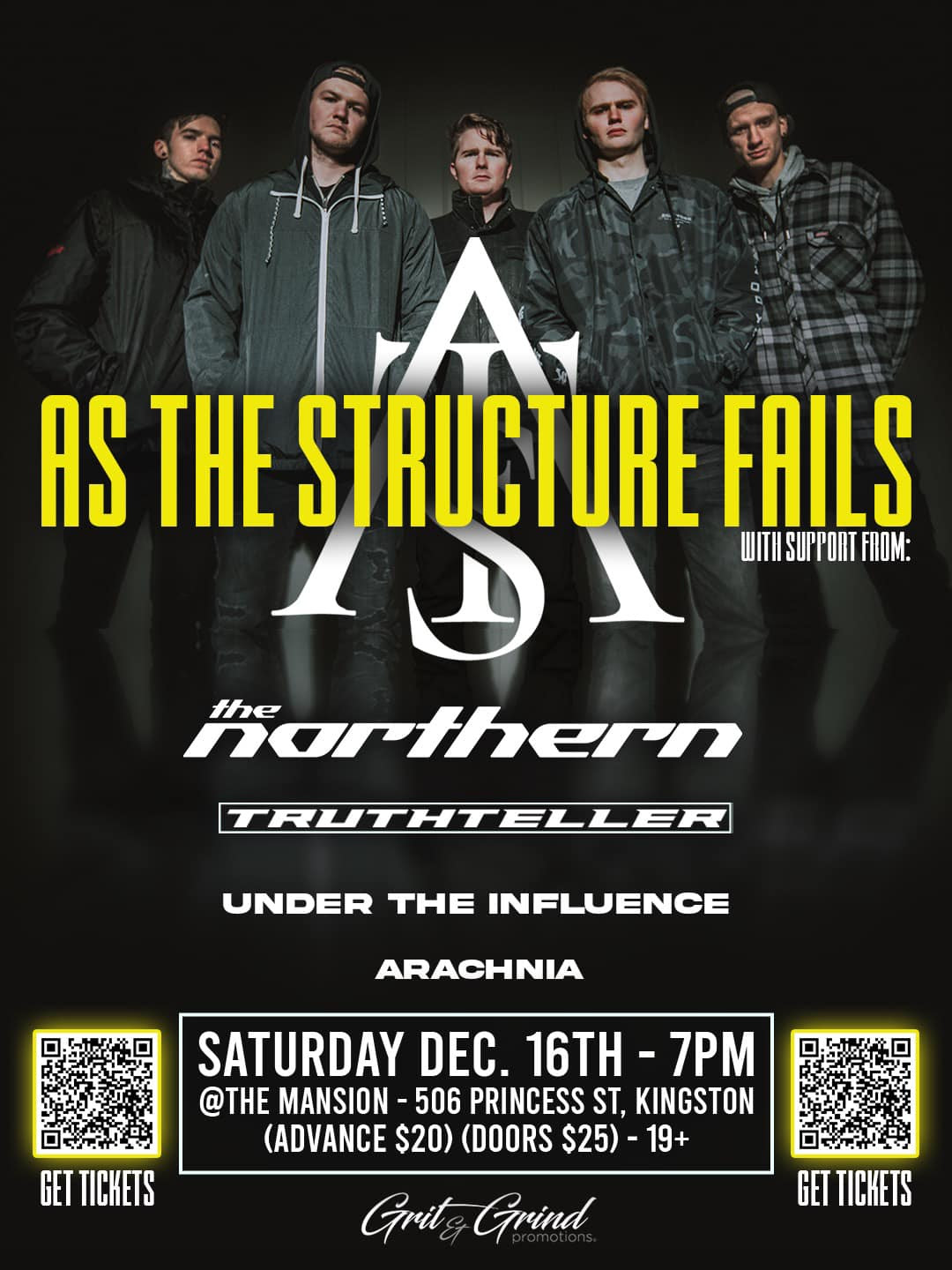 ABOUT THE NORTHERN
Perfectly combining djent and metalcore, Canadian band The Northern stay true to themselves within a unique sound that fans have grown to love. Their debut full length release with Tragic Hero Records in 2017, "Solstice" was received in an extremely positive light, hitting #5 on the iTunes metal charts upon release day. The album was featured in many notable press outlets, such as Alternative Press, Lambgoat, Revolver Magazine, New Noise Magazine, and idobi Radio, as well as multiple additions to Spotify's metal editorial playlists. The band released their late 2018 single, "Samsara", to overwhelmingly positive reviews, and an addition to Spotify editorial playlist "Progressive Metal" where it remains to this day.
After parting ways with Tragic Hero Records, the band self-released their EP Cloudburst in December 2021, overcoming multiple hurdles brought on by the COVID-19 pandemic. With recording plans stalled for the same reasons, the band finally recorded new music with producer Jonathan Dolese (Cane Hill, For The Fallen Dreams, Downswing) in 2022 and released their single, "Hourglass," in January 2023 independently. Signing with Blood Blast Distribution shortly thereafter, their first single "Usurper" was released in September 2023. It received high acclaim from press outlets and garnered multiple playlist placements on streaming platforms.
THE NORTHERN ARE
Mike Cutway – Vocals
Eric Leblanc – Guitar
Jordan Gallant – Guitar
Adam Linka – Drums/Vocals
THE NORTHERN ONLINE