SOPHIE LLOYD
RELEASES NEW SINGLE AND MUSIC VIDEO FOR
'LOST Ft. COLD ROLLAND'
Shows off new signature KIESEL guitar, available now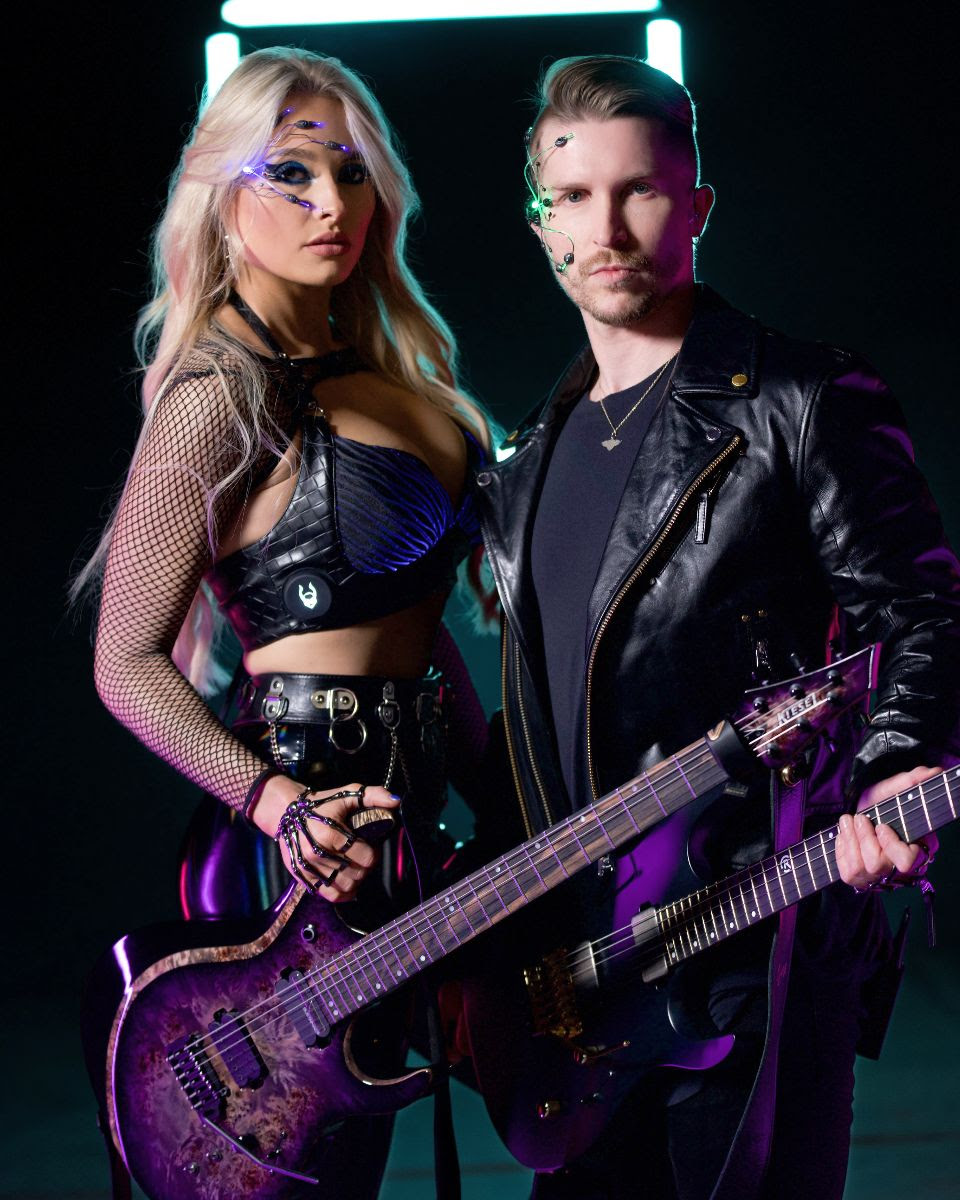 SOPHIE LLOYD X COLE COLLAND
British guitar sensation SOPHIE LLOYD has launched her own signature guitar. After a hugely successful Kiesel Limited Artist Edition of her A6H Aries model in 2021, SOPHIE launches the Kiesel SL6, a new, permanent addition to the Kiesel catalogue and the first signature guitar from a female artist for the prestigious Californian guitar builders. The guitar is featured in her brand new music video for 'Lost', alongside Canadian shred superstar Cole Rolland.
Watch the music video to 'Lost' here.
Stream 'Lost' here.
"Working alongside Sophie Lloyd will always be an experience that pushes me past my creative limitations," says COLE. "The energy and enthusiasm that she brings to everything she's involved in are both inspiring and refreshing. 'Lost' is the climactic release of a long-awaited original collaboration between us that I'm so glad we took our time with."
"I knew I wanted at least one instrumental song on the album to pay homage to my first EP, Delusions," explains SOPHIE. "We'd had the basic idea of the song written for a while but I was struggling to turn it into anything I thought was cool enough – we were actually going to remove it from the album. However, I decided to send it to one of the most incredible guitarists I know and a great friend of mine, Cole Rolland. I'd worked with him once before on a Beethoven goes Metal symphony so I knew he'd be great, but he completely flipped this song around and gave it a whole new life, he really gave it a whole story without the need for any words and bought a great new energy to it. When we started adding layers and harmonies we really knew we had something special."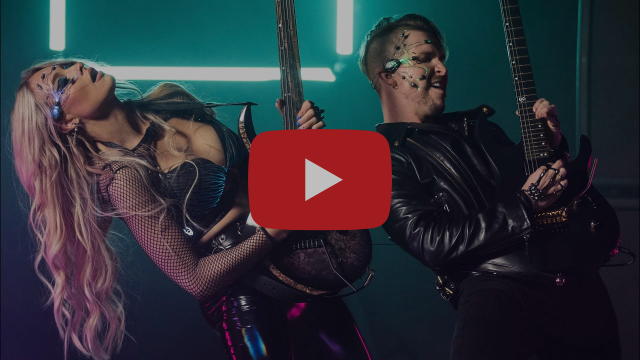 SOPHIE LLOYD – 'Lost (Ft. Cole Rolland)'
"If you'd have told me when I was a kid I'd have my own signature guitar line coming out I'd never have believed you, let alone being the first female signature artist for Kiesel!" states SOPHIE. "Kiesel took me on when I barely had a thousand followers, it's been amazing to grow with them and become part of the family. They are one of the most innovative and exciting brands out there and their A6 model has become such an extension of me and my playing that I could never imagine playing anything else.
"My signature model combines all the best bits of my artist series such as the chambered black limba body and 24 fret 14" radius thin neck profile, but adds some incredible new features such as a walnut neck, sustainiac pickup option, and gives peoples the ability to customise the guitar to their own taste, choosing their own fretboard, top wood and colour, making each guitar truly unique. They are really unlike any guitar I've ever played and are sure to enhance and inspire players of every ability."
"It's been such a great time working with Sophie and watching her career continue to thrive," says founder JEFF KIESEL. "Not only is she a great guitar player but also an amazing person with a great personality. This signature model marks a first for Kiesel, offering a kill switch and Sustaniac pickup system in her model(s). Looking forward to seeing her on stage with them and also the amazing custom builds from her fans as they customise their very own SL6 signature model to their liking."
Build, customise and order your Kiesel SL6 Guitar here.
SOPHIE LLOYD – 'Lost Feat. Cole Rolland'
Single Artwork
Sophie Lloyd is one of the most prolific guitarists on the world wide web, a trailblazer who is redefining the concept of a "bedroom" guitarist. A talented composer and accomplished musician, Sophie graduated from the prestigious BIMM in 2018 with a First Class Honours BMus in Popular Music Performance, honing and refining a talent she has nurtured since childhood.
Since then, she has amassed the kind of following that even the guitar gods she grew up idolising would be envious of, with a reach surpassing 3 million followers across her social channels, built through a steady stream of sharing her talent via guitar "shredleys", covers and her own original material. Most recently, Sophie could be seen shredding on stage as guitarist for multi-platinum recording artist Machine Gun Kelly on his recent Mainstream Sellout World Tour, which included sold out shows at legendary venues such Madison Square Garden in New York and Wembley Arena in London.
At 27 years old, Sophie Lloyd is just getting started, with work on her debut solo album in progress and a few others items to tick off her bucket list.