SiM
RELEASE NEW SINGLE 'RED' FOR ANIME KENGAN ASHURA &
ANNOUNCE ALBUM
'PLAYDEAD' DUE 27th SEPTEMBER via UNFD
SiM PROMO IMAGE
Today, Japanese genre-bending powerhouse SiM have announced their forthcoming new album Playdead, due out on 27th September via UNFD. In celebration, the band have released new single 'Red' taken from the upcoming full-length which is also the theme song for the new season of the Netflix anime series 'Kengan Ashura'.
Watch the trailer here.
Stream 'Red' here.
Pre-order PLAYDEAD here.
On the new single, vocalist MAH comments:
"We aimed to create a sound that reflected the deep respect we have for the heavy music from the early 2000s, like Limp Bizkit and Korn. The distorted guitars in the backing are an arrangement of the rhythm from Evanescence's 'Going Under'. The song embodies the history of rock music that's ingrained in our flesh and blood, our DNA."
"The theme of the lyrics is "The Meaninglessness of Division"… We all have different cultures, speak different languages, have different physical attributes, etc. These are facts. But at the end of the day when you cut through the skin, what flows out is the same. Bright red blood. And yet regardless of being in close proximity of one another, the same country, the same city, the same school, even the same class, we as humans try to "divide". Groups are formed for foolish reasons, like favorite TV programs or celebrities that they dislike, and try to expose the "traitors". Sadly, this can occur amongst music fans too. Fans watching the same band at the same live venue may say "I don't like the person next to me" and start instigating mindless discussions on social media. It's a total waste of time. As artists, this is the very thing we despise the most. We want everyone to view us as their friends and family."
SiM – 'RED' (Kengan Ashura Teaser)
Prior to today, SiM's smash-hit singles 'The Rumbling' and 'Under The Tree' were featured on the massively popular Japanese anime series Attack On Titan, which together have clocked up a colossal 300 million streams and counting across DSPs and over 53 million views on YouTube.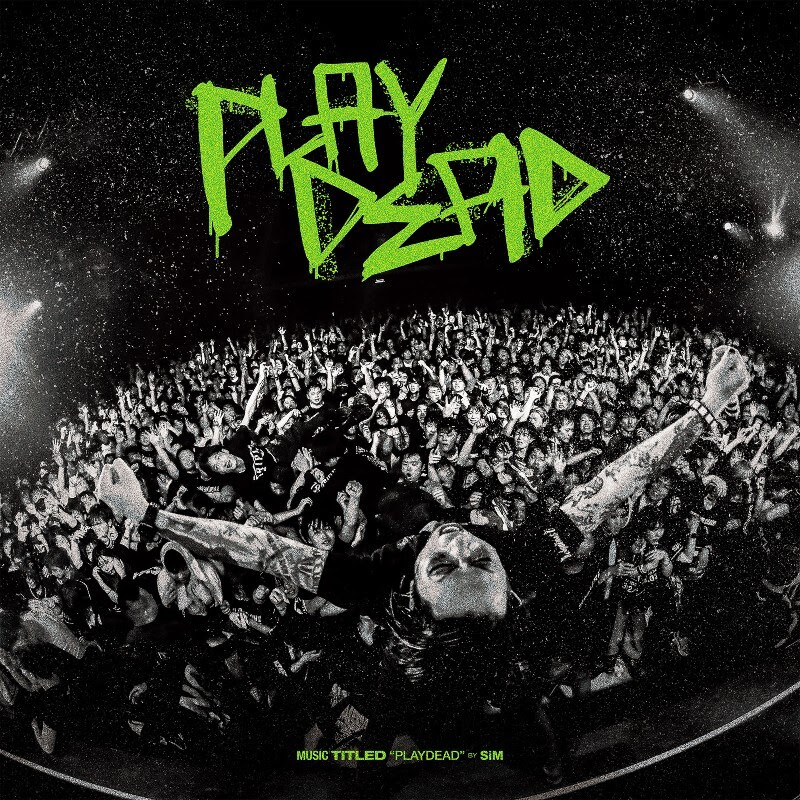 SiM – Playdead

Track Listing:
1. Playdead
2. Red
3. Hide and Seek
4. Sweet Dreams
5. Die Alone
6. Too Late
7. Kiss of Death
8. Sad Song
9. BBT
10. Do the Dance
11. Not So Weak
12. Under the Tree (Full Length Ver.)
13. The Rumbling (Orchestra Ver.)
SiM had an incredible reception for their debut UK performance at this year's Download Festival, getting the crowd bouncing after just one song with chants of "we love SiM" erupting. The band then went on to play a sold out headline show at London's O2 Islington, walking on to a rapturous applause with the crowd knowing the words to every performance. A highly impressive audience for their first ever UK shows.