SiM
RELEASE NEW ALBUM AND 'UNDER THE TREE' MUSIC VIDEO
'PLAYDEAD' OUT NOW via UNFD MUSIC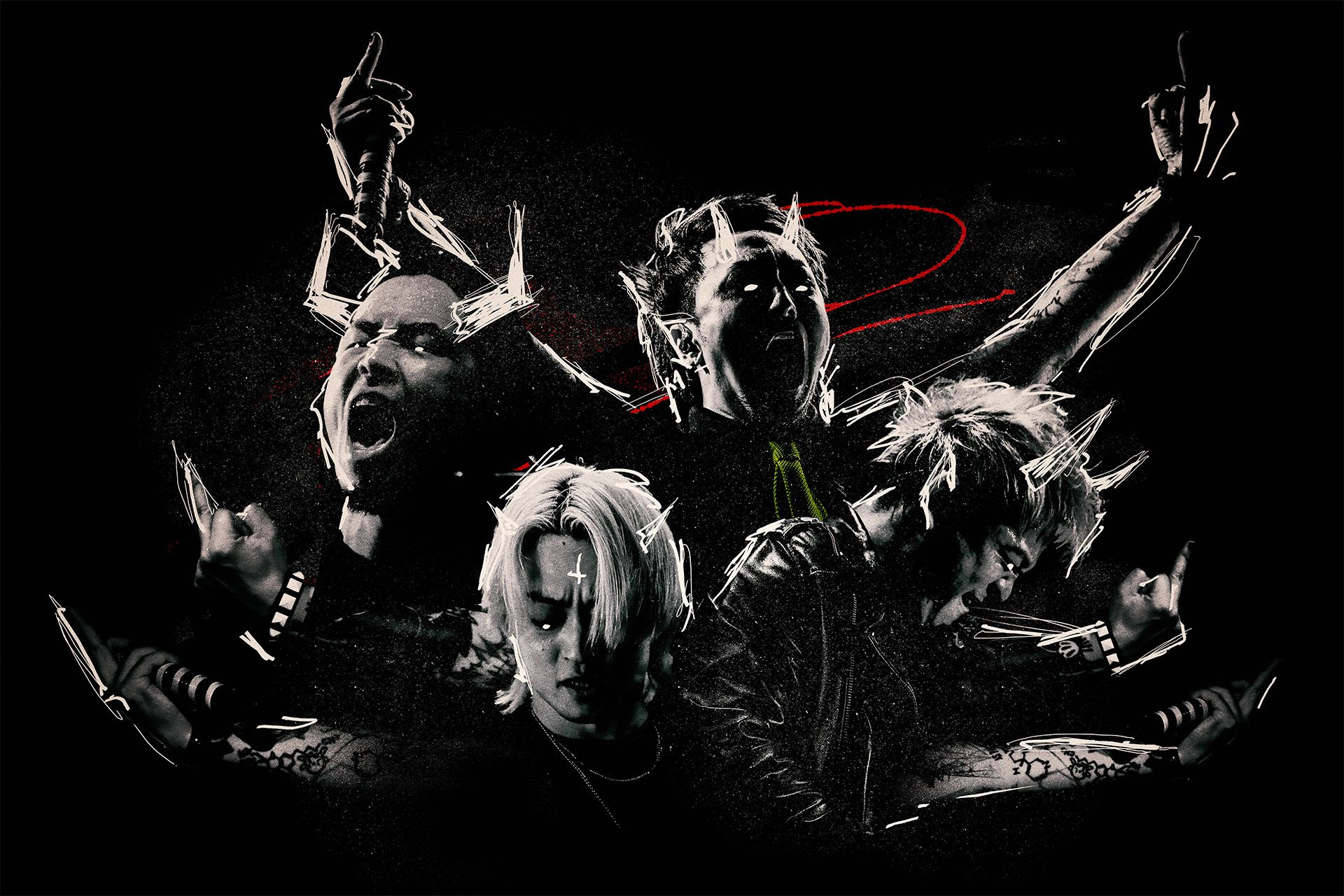 SiM PROMO IMAGE
Release day is upon us and Japanese reggae punks SiM have unleashed their new album PLAYDEAD via UNFD. In celebration of the album release, the band have also shared the official music video for 'UNDER THE TREE (Full Length Ver.)' as featured on the immensely popular anime series 'Attack On Titan'.
Watch the music video for 'UNDER THE TREE (Full Length Ver.)' here.
Stream PLAYDEAD here.
On the new single, vocalist MAH comments:
"This is the full version of 'UNDER THE TREE' which was produced as the theme song for Part 1 of the final season's last chapter of 'Attack on Titan'. While bearing in mind that this is the "prequel" to the final version, I felt the need to sing about the torment of the other main protagonist (and it's no exaggeration to say this), Mikasa Ackerman. In contrast to 'The Rumbling', 'UNDER THE TREE' starts with the dark and heavy piano. Then Mikasa begins singing quietly as if lost, expressing her evident frustration. She tries to talk to Eren and tries chasing him, but he slips away, and she tries to find any way of holding him closer. Then she's hit by a realization, and she vows to keep waiting "under that tree".   
 As this is just Part 1 of the anime, I decided only to sing up to this point. While creating the full version, I carefully considered whether to mention the conclusion of the narrative. But I wouldn't dare. Once you watch the whole story, listen to the song again, and re-read the lyrics, only then will everything become apparent. That's what this is about."
SiM – 'UNDER THE TREE (Full Length Ver.)'
Fans can catch SiM's high-energy live show as special guests on Nothing More's European tour, beginning in February 2024. Ticket information here.
15.02 – Shepherd's Bush Empire, London
16.02 – Academy 2, Manchester
17.02 – SWX, Bristol
19.02 – Garage, Glasgow
20.02 – O2 Institute, Birmingham