SCREAM MAKER
LAND OF FIRE
new album
out 14.07.23
(Frontiers)
includes the single
CAN'T STOP THE RAIN
video

Polish heavy metal act Scream Maker will release their fourth studio album, 'Land Of Fire', on 14th July. A first single and video from it for the song 'Can't Stop the Rain' is available from today.
In terms of its contents, the band state that "this is the first album where we have achieved full stylistic coherence. It's still heavy metal, of course, but filtered through our musical tastes, experiences from previous recordings and a sense of what will work well in live shows. It may not be the most aggressive thing we've recorded, but it's not about that; it's about melodies and musicality. We made sure that the vocals are memorable and that the guitar solos capture the essence of what's best in classic metal."
As for the album title, they add "we don't tell stories from Mordor on this album, nor do we directly refer to the current events that actually make the world burn. 'Land Of Fire' is a metaphor for what is happening within us. We are torn apart by internal conflicts, contradictory thoughts swirl in our heads, paralysing decisions. There is sometimes a true mental war raging within us, leaving behind ruins of memories, plans and aspirations."
Formed in Warsaw in 2010, Scream Maker have released three full-length studio albums to date – 'Livin' In The Past' [2014], 'Back Against The World' [2016],  'Bloodking' [2022]) – and played 300+ shows in Poland and beyond, including gigs with luminaries such as Judas Priest, Motörhead, Megadeth, Saxon, Slayer, Nightwish, Primal Fear, Stratovarius and Onslaught.
The touring schedule to promote their debut had included several festivals in China, where they became the first Polish act to have an album released by a domestic label in that territory. Extensive touring for its follow-up included a repeat visit to China as well as the third edition of the Ronnie James Dio Memorial that they had founded in 2014 and that has been repeated regularly ever since.
The global pandemic saw them focus on recording 'Bloodking', which received a thumbs up from fans and critics alike. Once touring was back on the agenda, they returned to the stage on a tour that included their own festival in Warsaw and the latest edition of the Ronnie James Dio Memorial.
'Land Of Fire' sees them build on the strengths of their previous three releases to deliver their finest hour yet.
LAND OF FIRE
TRACKLISTING
1  Perpetual Burning
2  Can't Stop the Rain
3  Everybody Needs Illusions
4  Zombies
5  A Nail in the Head
6  The Rider
7  Dark Side Of Mine
8  Way to The Moon
9  Land of Fire
10  See the Light
11  Below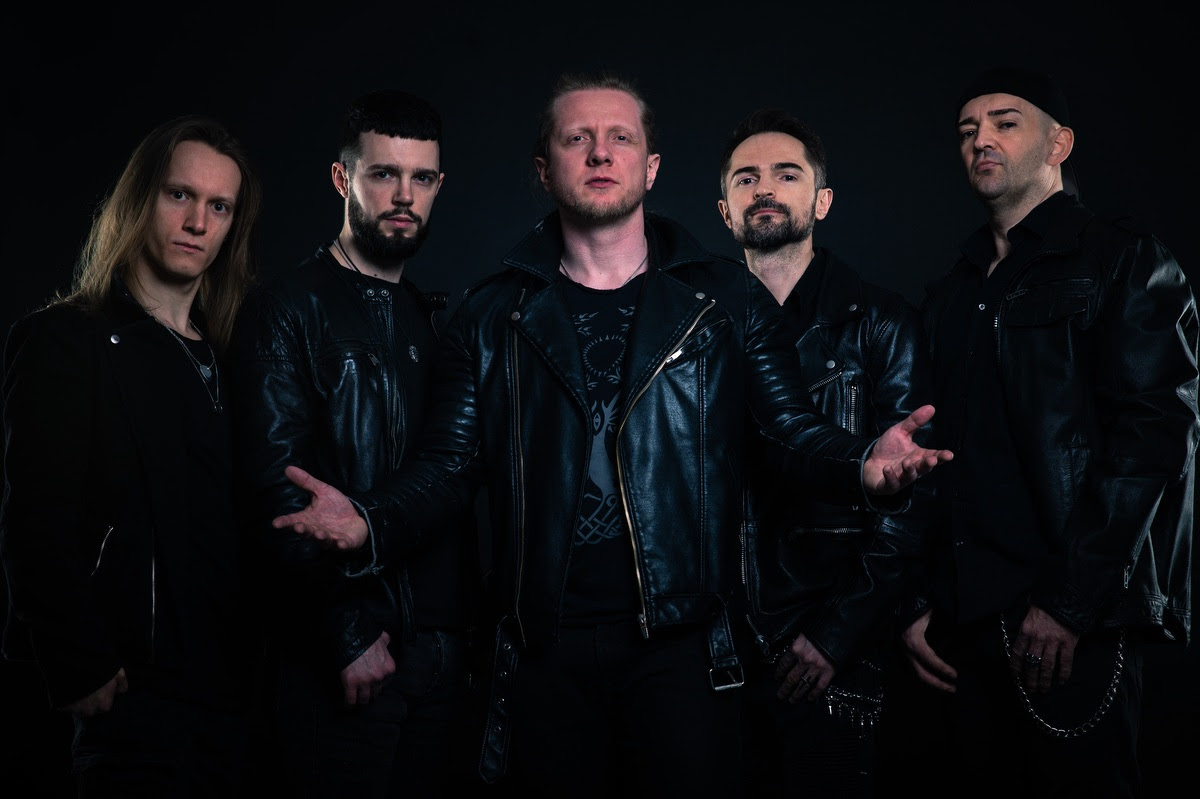 SCREAM MAKER
Sebastian Stodolak – vocals
Michał Wrona – guitar
Bartosz Ziółkowski – guitar
Jan Radosz – bass
Tomasz Sobieszek – drums
Official Site  |  Facebook  |  Twitter   |  YouTube
ABOUT FRONTIERS MUSIC SRL
Originally founded in Naples, Italy in 1996 by Serafino Perugino and his father Fernando as a distribution company, Frontiers has developed into one of the premiere independent rock labels in the world. Synonymous with quality music across a broad spectrum of rock and metal genres, the company works with multiple genre heavyweights and fan favourites. However, in addition to providing an outlet for classic and established acts, it has also become home to a wealth of young, up and coming talent whose musical prowess, when combined with the label's savvy and forward thinking A&R and marketing approach, will be developed into the future of rock and metal. With a deep commitment to and passion for THE MUSIC and the artists who create it, plus massive global distribution, sales, marketing and promotion channels, Frontiers is the leading home for both established and emerging rock and metal artists.
Head Office: Naples, IT | U.S. Office: Nashville, TN
Subscribe to be alerted when new videos are added:
radi.al/SubscribeFrontiers
Follow the 'Newest From Frontiers' playlist on Spotify:
spoti.fi/1rQz5Zm