RUN ZEUS RUN
DEBUTS STUNNING MUSIC VIDEO
FOR NEW SINGLE
"THE GREAT ESCAPE"
OUT NOW 
VIA EASTHAVEN RECORDS
There's no-one to blame in The Great Escape…
RUN ZEUS RUN are back and better than ever with their blistering new single, "The Great Escape"!
The London based Brit/Greek metalcore princes return today with a hard-hitting track and even more brutal accompanying music video, taking us deep into their very own underground fight club and the lore of their world.
Born out of the ruins of Athens from lead singer and songwriter Constantine Sidiropoulos's experiences growing up, he packed his bags in his younger years and headed for London where his penchant for nostalgic 90's hard rock, killer riffs and anthemic choruses.
The full music video premieres at Feb 15th at 7PM GMT
– WATCH THE FULL VIDEO AHEAD OF THE PREMIERE HERE!
Watch the full graphic music video for, "THE GREAT ESCAPE" NOW:
Watch Here | Listen Here
The band have also announced their next London show, taking place at The Black Heart on Feb 28th!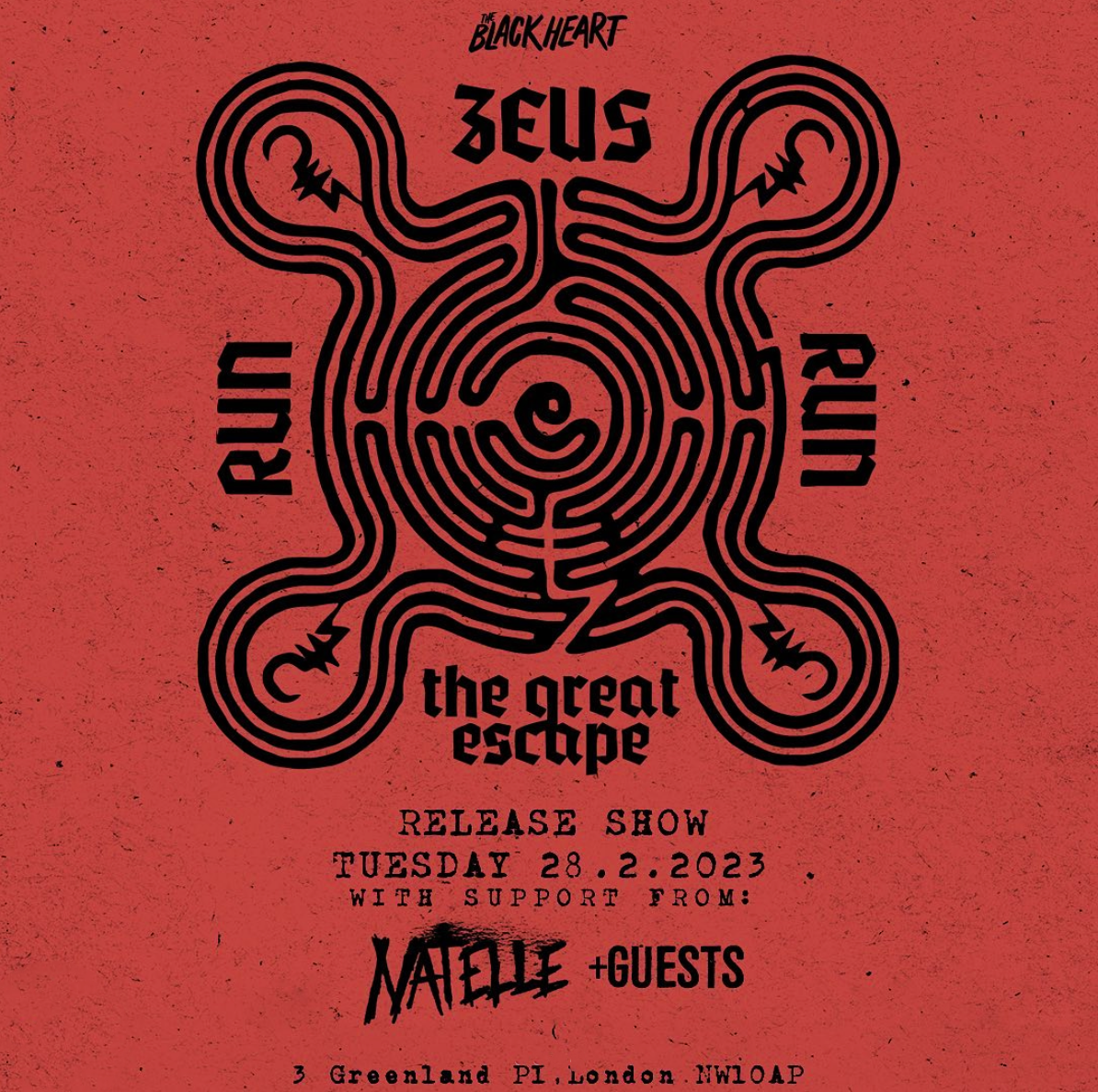 Tickets available HERE
#RUNZEUSRUN #THEGREATESCAPE
Find RUN ZEUS RUN online:
https://www.instagram.com/runzeusrunofficial