PORTALS FESTIVAL 2023 ANNOUNCES MORE BANDS INCLUDING HEADLINERS, MONO
ALSO ANNOUNCED TODAY INCLUDE MAYBESHEWILL, AA WILLIAMS, BO NINGEN, '68, PUPIL SLICER AND MORE
THESE JOIN AN ALREADY STACKED LINE UP THAT INCLUDES AND SO I WATCH YOU FROM AFAR, JAMBINAI, NORDIC GIANTS, EF, SVALBARD, ELEPHANT TREE AND MORE
FESTIVAL TAKING PLACE AT EARTH, LONDON ON MAY 27th & 28th
– TICKET LINK – 
Today, January 24th 2023, the brilliant PORTALS Festival can announce a host of further bands for its huge 2023 event, including main stage headliner, the wonderful instrumental legends, MONO from Japan. Also announced today include recently reformed Leicester rock band Maybeshewill, singer songwriter AA Williams whose superb 2022 album 'As The Moon rests' graced many AOTY lists recently, Japanese noise rock band Bo Ningen and Atlanta Georgia 2 piece '68.
Festival organisers Sam and Asher give us some insight into their 2023 headliners and what they mean to them and the event – "When we booked the first ever Portals all dayer at the New Cross Inn (South East London) in 2015, never in a million years did I think we would ever book a band with the stature of Mono. They are true pioneers, defining what we now know as post-rock. Their live show mesmerises and tranfixes you, transporting you to new worlds. The band formed in the late 90s, when we weren't even in our teens, before we even knew what post-rock was. Around that time, grunge, punk and alt-rock were the weird, experimental, counter-culture music that we and our peers fell into. Who knew that the sonic landscape would be changed so dramatically by stripping away the aggression to the bare bones, and rebuilding music through extreme dynamic range and carefully crafted instrumentation. Mono were one of those bands, and it's an honour to be able to bring them to such a dedicated, enthusiastic and reverent audience, such as our Portals Festival family."
The full list of bands being announced today are:
MONO 
(headliners) 
/ Maybeshewill / AA Williams / Bo Ningen / '68
Pupil Slicer / GGGOLDDD / Paranoid Void / Straight Girl
El Moono / A-Tota-So 
and 
The Broken Islands
The full list of bands currently announced for 
PORTALS FESTIVAL 2023
 are:
MONO 
(headliners)
 / And So I Watch You From Afar 
(headliners)
/ Maybeshewill
Jambinai / Nordic Giants / Ef / AA Williams / Svalbard
Bo Ningen / Elephant Tree / '68 / Pupil Slicer / GGGOLDDD / Human Pyramids
Big Lad / The Guru Guru / Axes / VLMV / Bicurious / Paranoid Void
Shy, Low / Seims / Straight Girl / Lakes / El Moono / Memory of Elephants
A-Tota-So / The Broken Islands
KEY FESTIVAL INFORMATION:
WHERE – EartH in Hackney, London. 11-17 Stoke Newington Road, London N16 8BH
WHEN – Saturday 27th and Sunday 28th May 2023 / TICKET LINK – HERE
HOW TO GET TO – 5 minute walk from Dalston Kingsland Overground Station and Dalston Junction Overground Station. The nearest London Underground Station is Highbury and Islington, and Liverpool Street Station is a short bus ride.
Major bus routes: 149 (24h), 242 (24h), 67, 76, 488
PARKING – Although we do recommend public transport, there are some opportunities for parking in the area surrounding the venue. If you are driving up we recommend inputting our post code on Parkopedia to get the most accurate information pertaining to the date and time of your visit.
Access to the festival will be via Stoke Newington Road, with a single box office and entrance, where you will pick up your wristband.  The merchandise for the Hall bands will be in that venue, the Theatre and Bar band merchandise will be in the Bar. Card payments only. There are bars inside all the venues which accept cash and card. There is a cloakroom, and two smoking areas. A one-way system will be in place around the building, to help everyone move quickly from room to room.
———————————
A little bit about PORTALS:
After running all-dayers for a few years, establishing PORTALS in the London DIY music scene at venues like the New Cross Inn, Windmill Brixton, Sebright Arms and The Old Blue Last, the organisers (Sam Festenstein and Asher Kenton) decided to expand to a full weekender. The pair got in contact with some more, larger venues, and when they met Iain Scott (the promoter at the time at the Dome & Boston Music Room), his enthusiasm for their idea sealed the deal.
Having previously booked bands from all around the UK, the guys knew exactly who they wanted at their first festival. So in their first ever Portals Festival announcement, in 2018, they announced yndi halda, Totorro, Axes, Her Name is Calla & Alpha Male Tea Party. They sold over 100 tickets in the first week, and that was the starting point for building this event up to where it currently stands.
Since then, PORTALS FESTIVAL has seen the likes of Mclusky, Agent Fresco, Delta Sleep, Bossk, Three Trapped Tigers, I Like Trains, Gallops and so many more grace the stage. After selling out over multiple years, the pair felt that they had hit our ceiling at the Dome, Boston Music Room and Aces & Eights; so wanted to book bigger bands, expand, and bring even more exciting artists to London. The move in 2023 to EartH (Evolutionary Arts Hackney) sees the festival literally double our capacity. This brings a new tier of bands to the festival, including some of the teams all-time favourites. This has turned from what was once just some friends, playing in bands, sharing new music with one another, into an incredible festival community that feels like home.
From the organisers – "The main aim of Portals Festival is to bring people together, from all walks of life, to experience the music they love in a safe space and welcoming environment. You'll meet new friends, find new bands, new music, thanks to this festival shared by like minded, open minded, music lovers. We want people to discover and fall in love with their next favourite band."
———————————
Buy tickets to PORTALS FESTIVALS 2023 – HERE
———————————
MONO
MAYBESHEWILL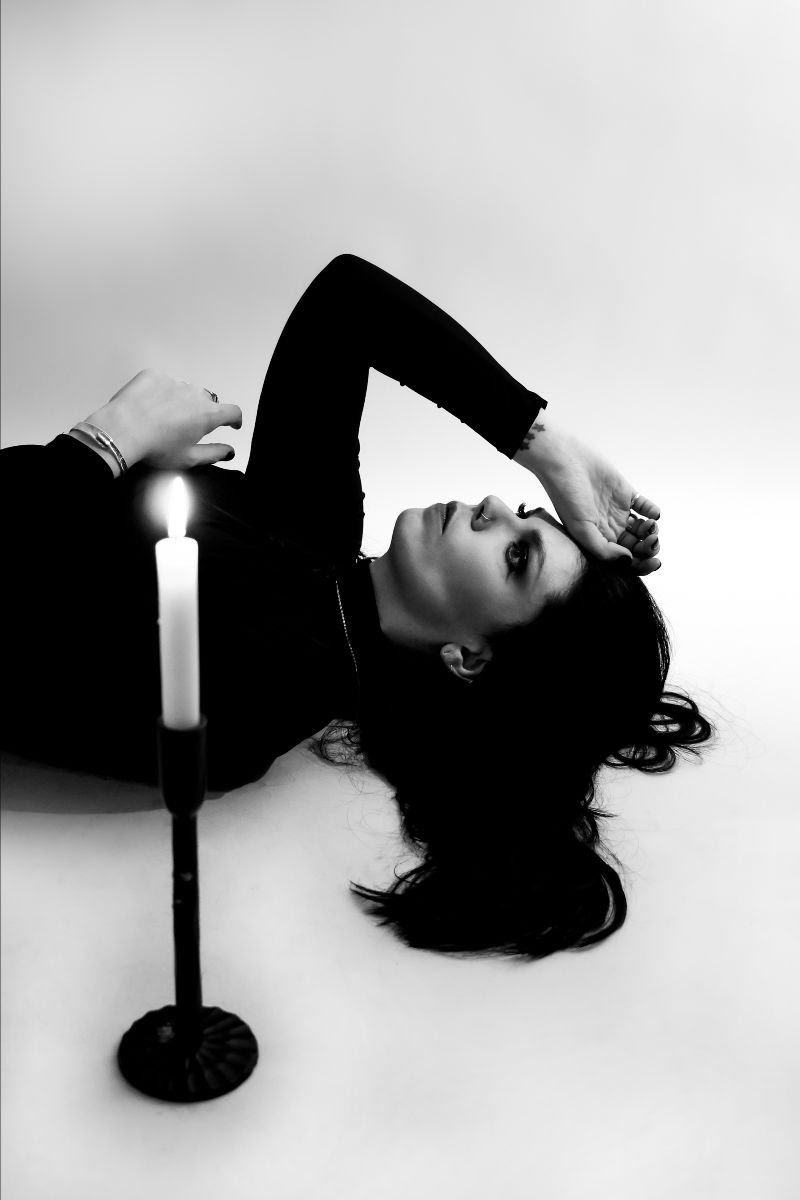 AA WILLIAMS
PUPIL SLICER