Mayday Parade –By Jordan Knight
Alternative mainstay Mayday Parade have shared their new single "Losing My Mind," ahead of the band's self-titled 11-year anniversary UK tour which starts 31st May in Nottingham.  The track, produced by multi-Platinum music producers Zack Odom & Kenneth Mount, is an outtake from the band's 2021 studio album What It Means To Fall Apart.
"'Losing My Mind' is about being alone and missing the one that got away." says co-vocalist and drummer Jake Bundrick.
Alongside the single, the band teamed up with vegan cake artist Mars fo Dark Hearth (Tony Hawk, AFI, MOTHICA) for a one-shot visualiser which you can check out here or by clicking the image below.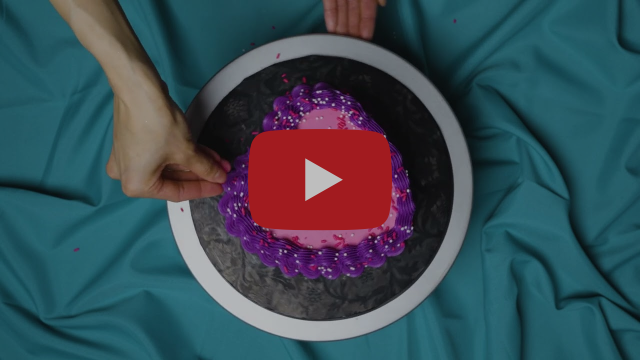 Mayday Parade will take their high-energy shows on the road throughout the rest of the year with the continuation of their self-titled anniversary tour overseas, the touring festival Sad Summer in the US this summer, and all three dates of this fall's When We Were Young festival in Las Vegas. For more information, visit https://maydayparade.com/#tour.
UK/European Self-Titled Anniversary Tour w/ Real Friends & As It Is
May 31 – Rock City – Nottingham, UK
Jun 1 – SWX – Bristol, UK
Jun 2 – Leeds Beckett University – Leeds, UK
Jun 3 – Troxy – London, UK
Jun 5 – SWG3 Studio Warehouse – Glasgow, UK
Jun 6 – The O2 Institute – Birmingham, UK
Jun 7 – O2 Ritz – Mancester, UK
Jun 8 – Boiler Shop – Newcastle, UK
Tickets on sale now 
The band's seventh studio album What It Means To Fall Apart saw Mayday Parade reunite with longtime producers/collaborators Zack Odom and Kenneth Mount. The record follows 2018's Sunnyland which has accrued 82+ MILLION streams and took the band to five continents. Since debuting with 2007's certified GOLD album, A Lesson in Romantics, the band has sold over 1.7 MILLION albums in the US alone, steadily amassing their worldwide following.
Mayday Parade is Derek Sanders (vocals/piano/guitar), Alex Garcia (guitar), Brooks Betts (guitar), Jeremy Lenzo (bass), and Jake Bundrick (vocals/drums).
LOSING MY MIND SINGLE ARTWORK