LIMBS SHARE NEW SINGLE 'SLOW BURN'
WATCH THE VISUALISER – HERE
TAKEN OFF THE BANDS UPCOMING EP COMA YEAR 
OUT 24th JUNE VIA UNFD
U.S. post-hardcore rising stars LIMBS will release their lyrically intimate and sonically pummeling new EP Coma Year on 24th June on UNFD. Pre-order the seven-song collection here.
Today, the band has shared the visualizer for "Slow Burn," a deeply personal track that explores what it's like to navigate the struggles of having panic disorder and anxiety, and how to emerge with strength and hope. The song charges forward with post-hardcore melodies and relentless riffing, building up to an epic breakdown at just over two minutes in. It's truly a cleansing and cathartic sonic experience.
Watch it here or by clicking the image below.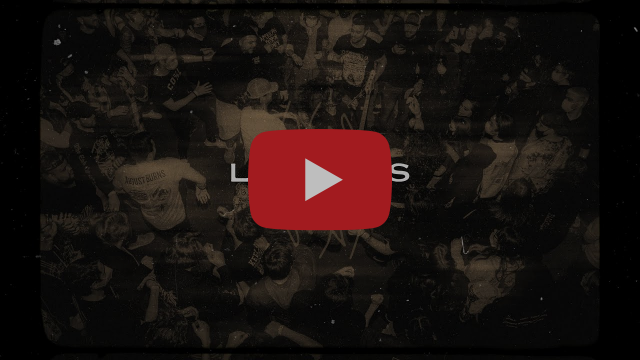 "'Slow Burn' is a first-hand account of dealing with anxiety and panic disorder," says vocalist Austin McAuley. "It lays out the inner struggle of combating all stages of a panic attack and the mental anguish that follows. In the moment that an attack reaches its peak, it feels like my heart is going to stop; like I have no control over the events taking place. From my racing pulse to blurred vision and cold sweats, it seems impossible that I'll ever make it out on top. But in the end, I always find a way to bring myself out of it, somehow able to find the strength to carry on. But that strength is so easily forgotten whenever another episode arises."
LIMBS, who have enjoyed editorial praise and support from the likes of Brooklyn Vegan, Revolver, Wall of Sound, Metal Injection, and more on previous releases, including the 2020 EP Only The Lonely Know, which now boasts a total of 1.2 million streams in its own right, will hit the road in the U.S. this June on a co-headline run with Greyhaven.
COMA YEAR EP TRACK LISTING:
"Mortality Moment"
"Spirit Breaker"
"Coma Year"
"If I Go Before You"
"Vertigo"
"Blood and Heel"
"Slow Burn"
COMA YEAR ARTWORK