LEE ROGERS
GAMEBLOOD
new album
out 13.05.22
(Zenith Café/Membran)
digital services
LEE ROGERS – Gameblood
"A sensitive, honest collection of songs that cover a range of themes from love to loss"
AMERICANA UK
"Songs that stay with you long after listening to them 9/10" MAXIMUM VOLUME MUSIC
"His sky-reaching voice is the star. Springsteen-esque"
TURN UP THE VOLUME
includes
SILENT SONG
video
youtu.be/QehXla-G1QA
FOR FANS OF
JOHN MARTYN / KEB' MO / TOM WAITS
live in London
22.06.22
St. Pancras Old Church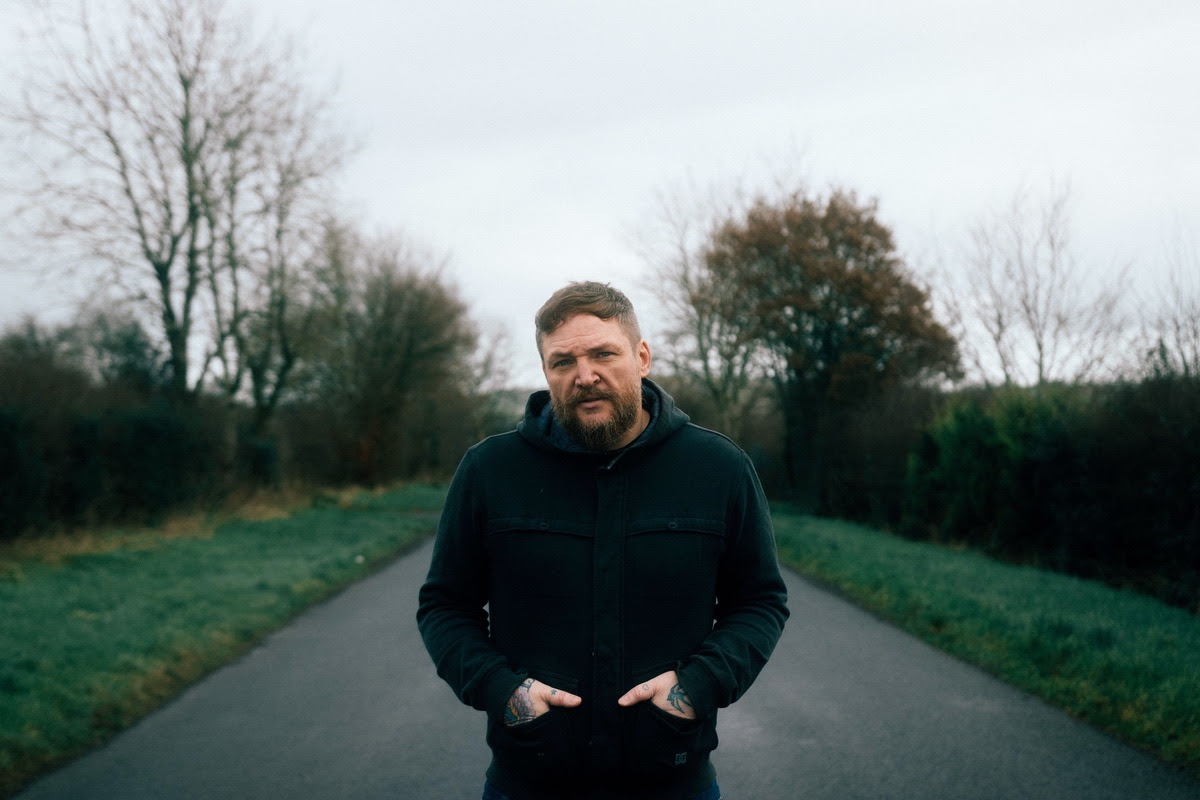 Based in Carrickfergus, just north of Belfast, Lee Rogers produces sounds as emotive, inspiring and mysterious as his home turf feels. The contemporary songs with strong Americana influences contained on 'Gameblood', his long-awaited second album, display a masterful musical craftsmanship while showing off open-hearted, lyrical storytelling. Rogers is an experienced singer-songwriter with his soul on his sleeve; a rare and authentic artist whose music is as timeless as he is.
With 'Life And Lies' and 'Everytime' already issued as singles ahead of the album, a third song has been teased to celebrate its release date. The reflective 'Silent Song' sports an animated video by Bob Price, who came on board during the pandemic and worked remotely with Rogers on his concept; a 1930's influenced black and white film that fitted well with the singer's love of Vintage Walt Disney cartoons.
Explaining the album title, Rogers states that "my dad was as hard as the road he walked on but had the softest heart for us and my mother, who he loved unconditionally. He had a fighting spirit, and that's what I believe 'Gameblood' means and is where the album title comes from."
Recorded at Sycamore Studios with his regular band and produced by Gareth Dunlop, Rogers describes 'Gameblood' as "a visit to those hard places that most people put to the back of their psyche and build a wall around. This album is a truer reflection of myself, my stories, where I've been and where I hope I am now. It's music for the travelled soul, those folk who have seen a lot of life and can relate to the sentiments of the songs."
Drawing on many experiences from his own life, Rogers was able to harness every emotion during the recording process. The result is a thought-provoking and earthy masterpiece, reminiscent of classic folk albums such as John Martyn's 'Solid Air', the soulful craft of Keb Mo's 'Blues Americana' and the glistening baroque balladry of Tom Waits' 'Mule Variations'.
As his 2006 debut album 'Drawing Clocks' started receiving attention at radio in territories such as Canada and songs from it were placed in films and TV shows worldwide, the unassuming Rogers was already beginning a successful separate career as an award-winning tattoo artist and developing another level to his creativity. Fifteen years on, his experience and the talent displayed on 'Gameblood' make him worthy of recognition alongside other leading singer-songwriters.
GAMEBLOOD
TRACKLISTING
1  Everytime
2  Silent Song
3  Uneasy Love
4  The House
5  Life And Lies
6  Haunted
7  Homeward Bound
8  Won't Find Me
9  Fools Gold
10  Barefoot In The Basement (feat Foy Vance)
leerogers.co.uk
facebook.com/lrogersmusic
instagram.com/leerogersmusic
ZENITH CAFÉ & LEE ROGERS
In 2004, after hearing a recording sent to their label Zenith Café, Paul and Nikki Turner flew to Belfast to see Lee Rogers perform at a bar venue called The John Hewitt, and have never looked back. Eventually basing the label HQ in Northern Ireland, they have developed a forward-thinking imprint with artist development at the forefront of all it does, bridging the gap between music creation and those who need to hear it. Their relationship with Rogers has now spanned almost two decades and is as strong as it has ever been.