HIGH PULP
YOU'VE GOT TO PULL IT UP
FROM THE GROUND
(feat Theo Croker)
new single
out 11.04.22
audio
youtu.be/ptj4yAmGaVk
from the album
PURSUIT OF ENDS
out 15.04.22
(ANTI- Records)
pre-order link
highpulp.ffm.to/pursuitofends
Drawing on punk rock, shoegaze, hip-hop and electronic music, Seattle-based jazz collective High Pulp have released a new single entitled 'You've Got To Pull It Up From The Ground' today. Featuring US trumpet player Theo Croker, it is the fourth track to be lifted from their new album, 'Pursuit Of Ends', which is out on ANTI- Records at the end of this week.
"'Pull It Up…' is really a concept that is at the core of the band," explains High Pulp drummer Bobby Granfelt. "It's sort of about magic, will, and self-love. It's a concept based in the idea that things are already where they need to be, and it's about unearthing what is already there as opposed to creating something 'new'."
He adds: "During COVID we spent a lot of time listening to Miles Davis' Second Quintet. The drum solo at the start of 'Pull It Up…' was inspired by 'Agitation' from his 'E.S.P.' album. There's something about that quintet that is so awe-inspiring. I think it's the way they have such a deep shared concept which allows them to improvise in a meaningful way."
High Pulp's own brand of experimental jazz is both vintage and futuristic all at once, hinting at times to everything from Miles Davis and Duke Ellington to Aphex Twin and My Bloody Valentine. 'Pursuit Of Ends' balances meticulous composition with visceral spontaneity, while the instrumental performances are nothing short of virtuosic, fuelled by raw, ecstatic horn runs ducking and weaving their way around thick bass lines and dizzying percussion.
"When you put us all together, our sound isn't so much a fusion as it is a synthesis. There are a lot of different personalities coming from many different places, and we use it all as fuel to create something that's totally our own," concludes Granfelt.
also available now
ALL ROADS LEAD TO LOS ANGELES
video
youtu.be/tuyQk1t1R-I
BLAMING MERCURY
audio
youtu.be/-bkm7xJsW3k
KASMISHINJO
video
youtu.be/0KSaR_-lArY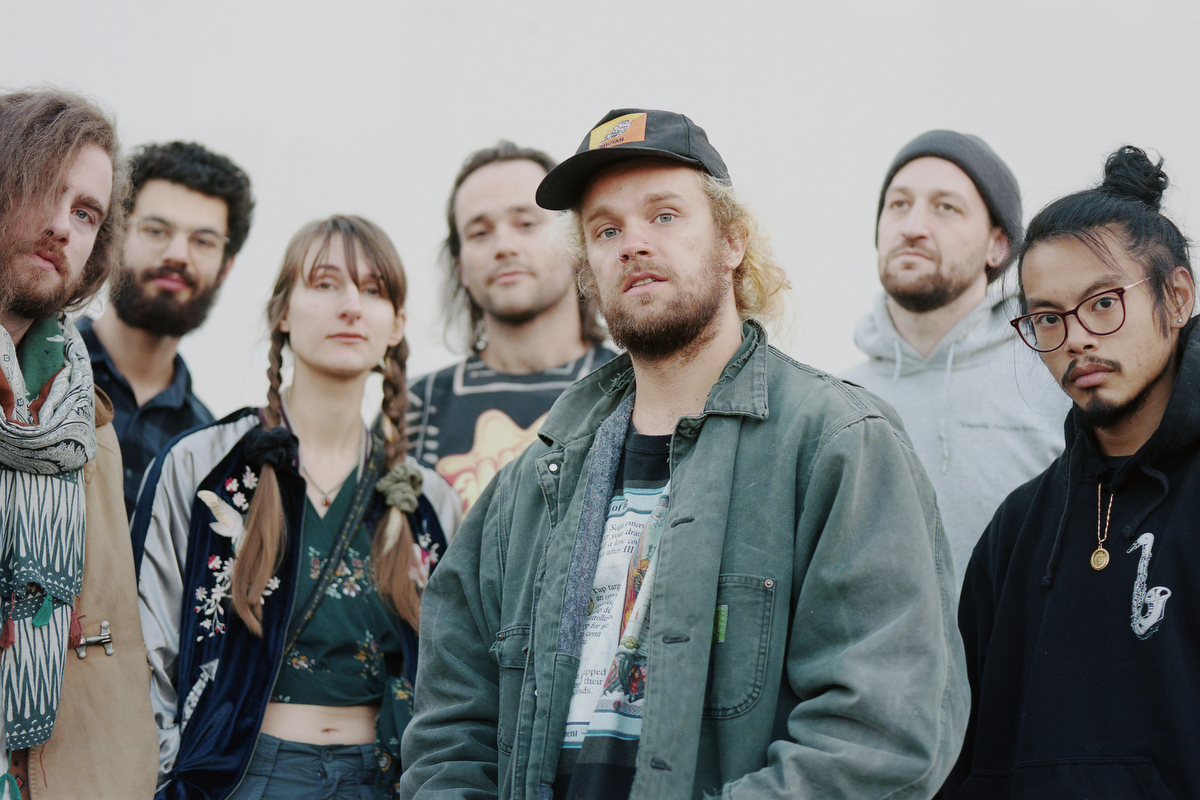 Born out of a loose, weekly jam session hosted at Seattle's historic Royal Room, High Pulp came together the way a good heist crew might. There is keyboardist Antoine Martel, a mad scientist with a wall of modular synthesizers and a passion for film scores and abstract soundscapes; keyboardist Rob Homan, whose innate ability to process, deconstruct, and reassemble material on the fly borders on the scary; bassist Scott Rixon, a convert from the metal and hardcore world with impeccable pop sensibilities and a selfless ability to serve the song; tenor saxophonist Victory Ngyuen, a Pharoah Sanders acolyte with an ear for urgent, entrancing solos of the highest order; alto saxophonist Andrew Morrill, whose bold tones and fearless harmonic sensibilities has earned him a reputation for pushing the old school into the 21st century; and last but not least, Granfelt, whose hip-hop- and bebop-inspired drumming laid the foundation for the entire project.
While the group is centred around this crew of core members, they also make judicious use of a broad network of collaborators – including guest turns from the likes of sax star Jaleel Shaw (Roy Haynes, Mingus Big Band), harpist Brandee Younger (Ravi Coltrane, The Roots), GRAMMY-nominated trumpeter Theo Croker and keyboardist Jacob Mann (Rufus Wainwright, Louis Cole) – to help stretch the boundaries of their already expansive sonic universe. The result is a lush, cinematic collection as unpredictable as it is engrossing, an urgent, exhilarating instrumental album that manages to speak to the moment without uttering a single word.
HIGH PULP – 2022 biography
bit.ly/3Hw2bVu
PURSUIT OF ENDS
TRACKLISTING
1  Ceremony
2  All Roads Lead To Los Angeles (feat Jaleel Shaw)
3  Blaming Mercury
4  Window To A Shimmering World
5  Chemical X
6  A Ring On Each Finger
7  Kamishinjo (feat Jacob Mann)
8  Inner Crooner
9  Wax Hands (feat Brandee Younger)
10  You've Got To Pull It Up From The Ground (feat Theo Croker)

HIGH PULP – 2022 photography by Will Matsuda
HIGH PULP
(left to right above)
Antoine Martel – keyboards
Victory Nguyen – saxophone, flute & trumpet
Andrew Morrill – saxophone
Bobby Granfelt – drums & percussion
Rob Homan – keyboards
Kaeli Earle – bass
Trevor Eulau – guitar