Hardcore band Ends Of Sanity drop Eligible To Die EP on DAZE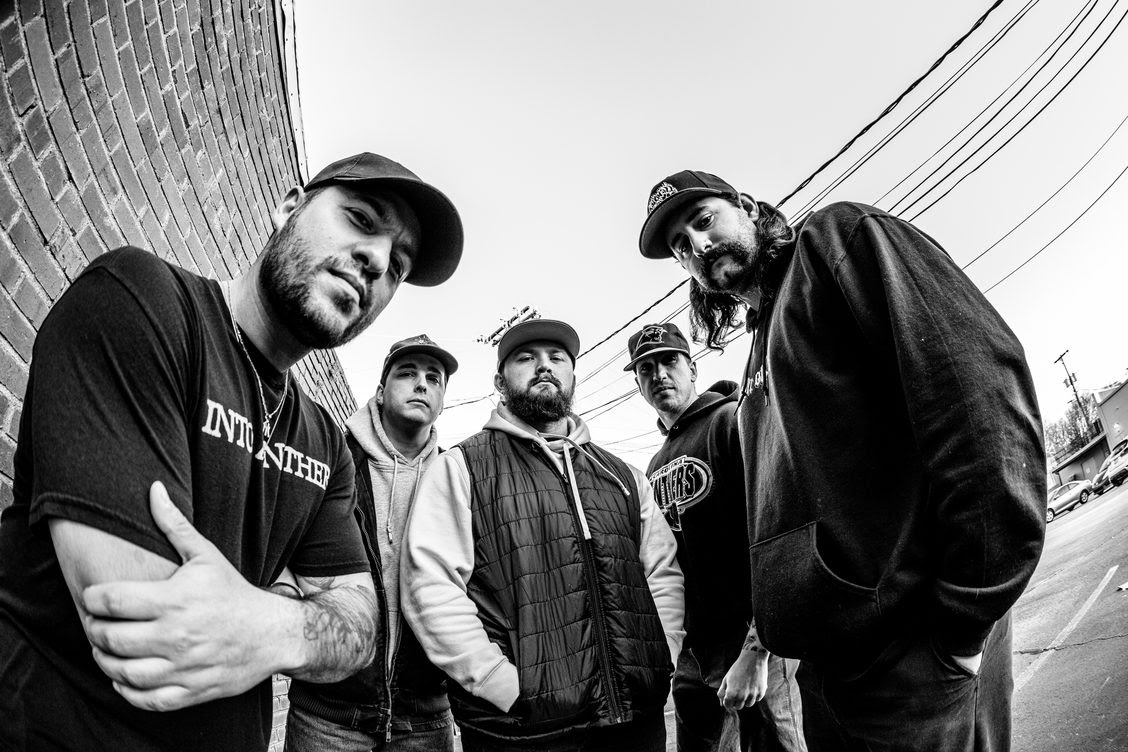 Photo Credit: Kayla Guilliams
North Carolina's Ends of Sanity is making absolutely blistering hardcore. Today the band drops their sophomore EP, Eligible To Die, on DAZE. Aggressive vocals lead through five mosh-ready tracks fueled by intense drum fills and clashing cymbals. Kicking things off with the title track, the band's musical chops are on full-display before heading into the speedy, callback track "See Through You". "A Life, A Lie" bleeds out lyrics decrying manifestation and Merauder-style guitars emphasize the realities of a wasted life on "Last Rites". On the final track, simply titled "Outro", Ends Of Sanity continue to bring the heat with time to get a few last spin-kicks in before you hit repeat.
Eligible To Die was recorded and produced by drummer Jeremy White and follows Ends Of Sanity's 2021 self-titled EP. Having already played alongside acts like Madball, Merauder, and Pain Of Truth, the band will head to Detroit, MI this weekend for Tied Down Fest sharing the stage with Trapped Under Ice, Drain, Xibalba, and more. They have also announced a few northeast and Canada dates in July, full routing below.
Eligible To Die is available across streaming services and on CD through DAZE.
Ends Of Sanity is James Aloisio, Cameron Joplin, Garrett Smith, Ian Gilchrist, and Jeremy White.
Eligible To Die Tracklist:
1. Eligible To Die
2. See Through You
3. A Life, A Lie
4. Last Rites
5. Outro
Upcoming Shows:
June 4 – Detroit, MI @ Tied Down Fest
July 27 – Long Island, NY @ Sand City South
July 28 – Worcester, MA @ PNI Club
July 29 – Montreal, QC @ Foufounes
July 30 – Toronto, ON @ Toronto Style