GUILT TRIP
SIGN WITH MLVLTD MUSIC AND RELEASE NEW SINGLE
'TEARING YOUR LIFE AWAY' STREAMING NOW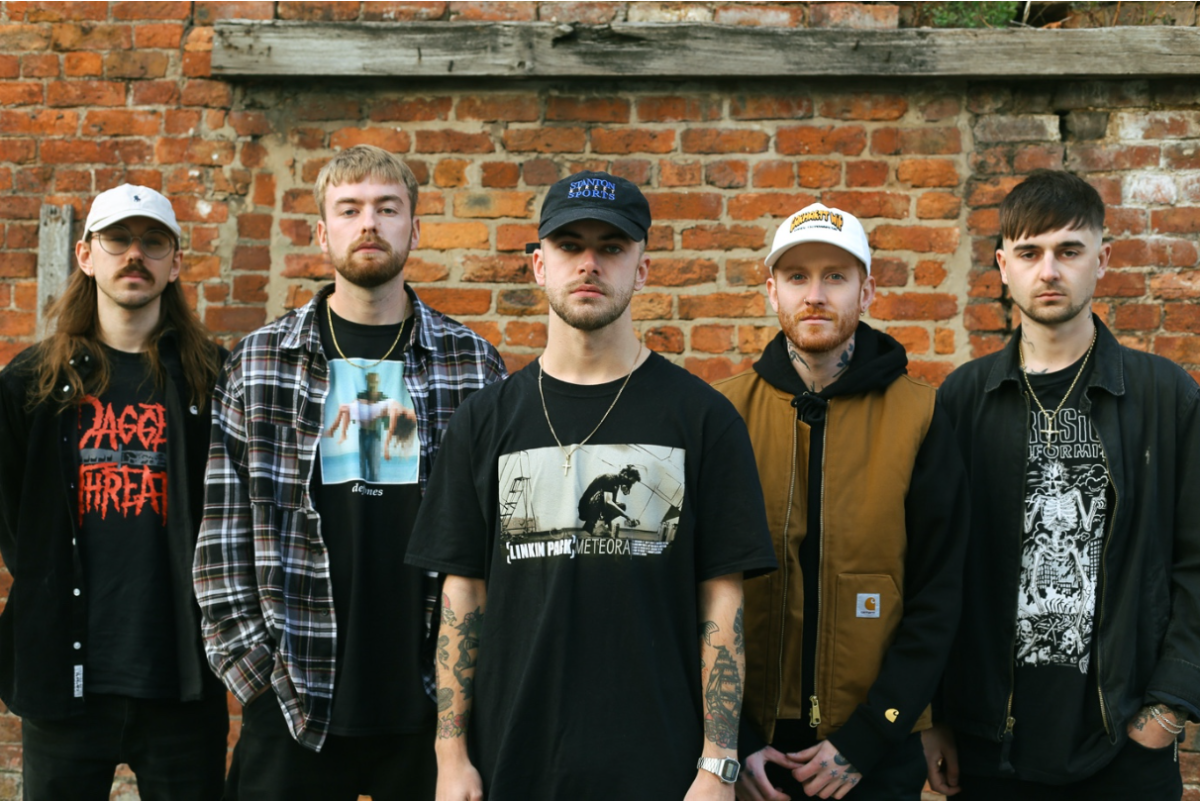 Promo Image: Guilt Trip
Manchester's GUILT TRIP have dropped new single 'Tearing Your Life Away', their first output via MLVLTD MUSIC, a label operated by UK metal elite MALEVOLENCE. Their second album is due for release next year.

Watch the video HERE.

On the new single and signing, the band state:
"We've all swallowed the blood from biting our tongues and it doesn't taste nice. Sometimes you're all out of patience and it's time to remind someone they're living in your world. This will be the first time working with MLVLTD on a release of music and we are all super excited about it. Both coming from a DIY background and both beginning our careers in the same scene in the north of England – we have many shared experiences which make it very easy for us to see eye to eye, not only creatively, but also in how the record will be delivered to the public."

The song is accompanied by a no frills live performance video shot at their Bloodstock Festival appearance and London Dome show by Luigi Sibona, who perfectly captures the raw energy and chaos of a GUILT TRIP Live show.
GUILT TRIP – 'Tearing Your Life Away'
GUILT TRIP are a metallic hardcore five-piece from Manchester, UK. Blending elements from a multitude of genres through metal, hardcore and thrash, the band have found themselves in a league of their own. All whilst remaining independent, the band have smashed major festival slots such as Bloodstock and the prestigious Hellfest, followed up with a Canadian headline run and European main support for Stray From The Path. GUILT TRIP have quickly become the finest international export that the UK hardcore scene has to offer, with their groove-ridden riffing appealing to a far wider audience than the scene that initially spawned them.
Band Members:
Jay Valentine – vocals
Tom Aimson – drums
Bradley Hall – bass
Jak Maden – guitars
Nick Clark – guitars