GROVE STREET announce the release of their debut album – 'The Path To Righteousness'
'The Path To Righteousness' is released September 29th on UNFD
The album's title track is released today, with an accompanying music video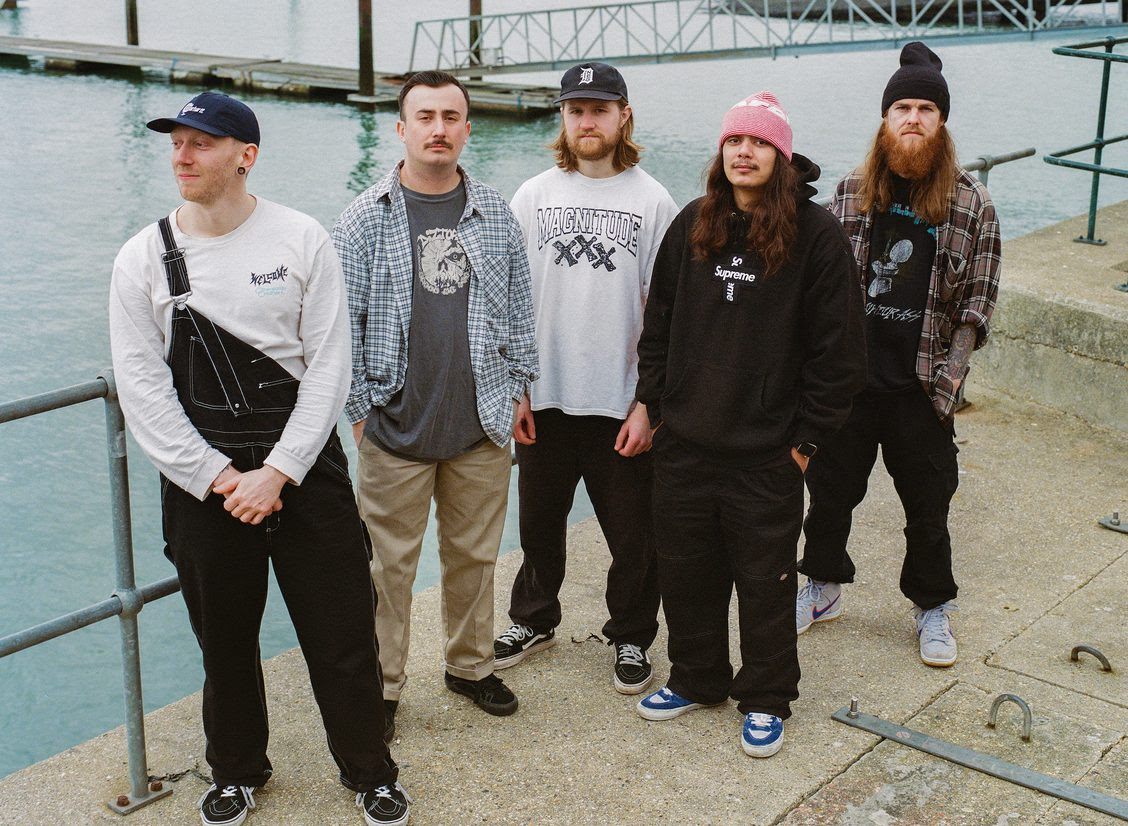 Southampton hardcore/thrash quintet, GROVE STREET, have announced the release of their debut album, 'The Path To Righteousness', on September 29th through UNFD, with the release of the album's title track.
"The Path to Righteousness represents and explores escapism & the importance of having outlets or vices to help forget about the struggles of life, and the paradoxical irony of how escaping every day life improves every day life," says guitarist Sandy.
While drummer, Josh, adds, "the track itself came together pretty organically in the practice room. I remember listening to Suicidal Tendencies and Power Trip at the time and wanted to capture a hybrid of groove and fast thrashy vibes. We wanted the last section to build and then finish strong and heavy. The repetitive vocal hook was added last minute in the studio, but it fast became my favourite part!" 
GROVE STREET – THE PATH TO RIGHTEOUSNESS (Official Music Video)
Looking ahead to the album itself, Sandy shares, "we've worked on this record for a long time; it was a labour of love, from its inception to the DIY approach we took with the recording and mixing. This being our debut full length, we knew we wanted to level up on every front, which led us to be meticulous with every detail on every part of every song. We couldn't justify rushing it for the sake of feeding the machine. We're extremely proud of it. Every track taps into a different part of what Grove Street is."
The Path To Righteousness
Tracklisting
1) Regressing Forward
2) Hunting Season
3) Lessons of the Past
4) Caught Slippin'
5) The Path to Righteousness
6) Ulterior Motives
7) Born II Lose
8) Shift
9) Sick & Tired
10) T.Y.D.O.
11) Cycle of Grief
Pre-orders available now:
Upcoming Live Dates:
JUNE
11: SOUTHEND Chinnerys (w/ GWAR)
13: SOUTHAMPTON Engine Rooms (w/ GWAR)
14: LONDON O2 Academy Islington (w/ GWAR)
30: GLASGOW King Tuts (w/ Cancer Bats)
JULY
01: MILTON KEYNES Crauford Arms (w/ Cancer Bats)
02: MANCHESTER Rebellion (w/ Cancer Bats)
03: NEWPORT Le Pub (w/ Cancer Bats)
04: LONDON O2 Academy Islington (w/ Cancer Bats)
AUGUST
22: LONDON Dome (w/ Stick To Your Guns)
23: MANCHESTER Club Academy (w/ Stick To Your Guns)
24: BIRMINGHAM Asylum (w/ Stick To Your Guns)