Finality – US Thrash/Power Metal Unit Ft Members of Battlecross Announce New Album Details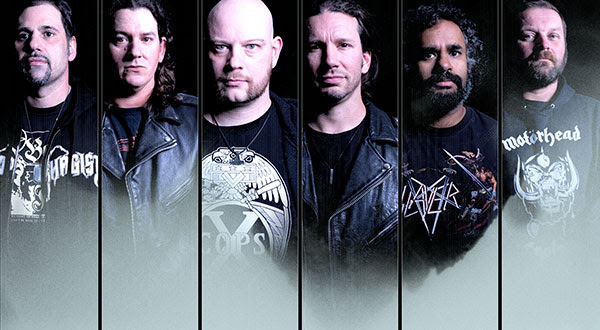 U.S. emerging thrash/heavy-metallers Finality will release their debut album 'Technocracy' on May 5th, 2023.
The band unites the craft and imagination of vocalist Tony Asta (Battlecross), guitarists Hiran Deraniyagala (Battlecross), John Artuso, and Joe Cady, bassist Mike Heugel and drummer Dan Fayz; a unity of artistry and invention which has bred and distinctly forged a sound which increasingly and brazenly defies its more often stated Thrash/Power Metal tagging as it embroils a host of genre fusing flavours, a proposal hungrily grown again and now ravenously blossoming within 'Technocracy'.
Self-engineered and produced by Joe Cady and Tony Asta, and uncompromising with its lyrical examinations and implications, 'Technocracy' is a protagonist for thought with its emotive heart an open book and further exposed by the roar and outcry of vocals. Equally, wrapped in the melodic intricacies and flames of guitars and led by galvanic rhythmic manipulation as rousing invention and creative surprise weave their innovation, 'Technocracy' is a landmark in the sound, vision and enterprise of Finality and the landscape of voraciously adventurous metal.
More details and first advance tracks will be announced soon.