ERASE THEORY (Jeff Sahyoun, ex-letlive.)
and The Color Fred (Fred Mascherino, ex-Taking Back Sunday)
Release new collab single 'Be With You Again' via Icons Creating Evil Art: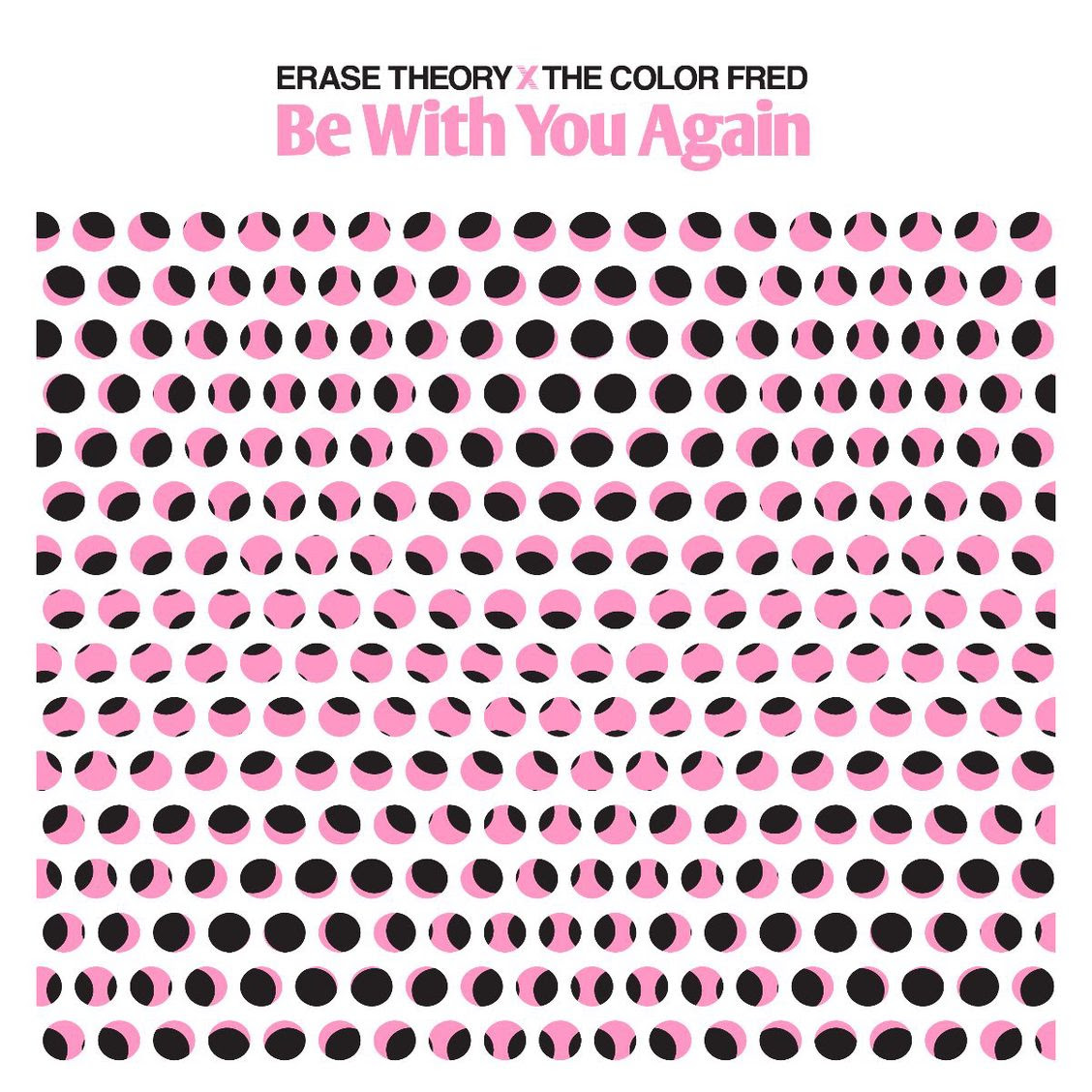 'Be With You Again' is the new radio-ready, alt-rock masterpiece from Jeff Sahyoun (ERASE THEORY / letlive.) & Fred Mascherino (The Color Fred / Taking Back Sunday). Its yearning, singalong chorus is emotive to the core, conjuring echoes of both creatives' formative years. As Jeff himself says: "To have had the opportunity to collaborate with a musical icon from my formative years on this composition is truly an honor. The finished product speaks to the unifying potential of music as an art form and the profound impact it can have on those who engage with it. Excited to share this and thankful for the experience." 
Fred adds of the collab's inception and journey: "I was out in L.A. and talked to Jeffy about writing together. What I liked was he didn't want to put any expectations on whatever we wrote. He said, let's just hang out and see what happens. We met up at a rehearsal spot in San Pedro. He had his Fender Telecaster that was tuned pretty low and I just picked that up and chose two chords to get started. Then he started programming the drums. I left that first day feeling super inspired and wrote all the lyrics on my drive back to where I was staying. I pulled off the I-5 a couple times to work out the lyrics on paper. We decided to meet the next day and finished writing the song. There's something really special about this song for me. I feel it's one of those rare times when we captured perfectly what we were feeling at the time. I didn't know Jeffy before that day but we've become close friends since then. He's an amazing producer and writer and I think the reason this worked is because we both took the other person to a new place they haven't been before. Our individual music projects are pretty different but we were able to really compliment each other when the two styles collided."
Fred's The Color Fred project released their latest album 'A Year and Change' in 2022 via Fred's own Heading East Records. Jeff's ERASE THEORY was launched in 2022 and released their self-titled debut EP early this year via Icons Creating Evil Art.
Connect with ERASE THEORY:
Facebook|  Instagram  |  Web|  Twitter
Connect with The Color Fred: