DIM GRAY
…AND THEN THERE WERE FIVE
Oslo-based art rock/pop act Dim Gray have today announced that two musicians who regularly perform with them at live shows – Milad Amouzegar (guitars and keyboards) and Kristian Kvaksrud (bass) – have joined the band on a permanent basis. The news comes just ahead of the start of a European tour on which they will be the special guests of progressive rock titans Big Big Train.
Drummer Tom Ian Klungland explains that the core group trio of himself, guitarist Håkon Høiberg and singer/keyboardist Oskar Holldorff "have previously been wary of letting anyone else join. We've had session musicians for studio recordings and live shows, but it never felt exactly right until now. When we started preparing for live shows, we realised that we needed to add musicians to do our songs justice in a live setting. Milad and Kristian both came in at the same time and their work ethic, musicianship and great personalities have given the band new impetus. It felt only natural to invite them to become a permanent part of Dim Gray."

DIM GRAY | live in Zoetermeer, The Netherlands, September 2022 : photo by Michael Heller
"I feel privileged to now be a full member of Dim Gray," states Amouzegar. "Having already played and travelled with them for over a year has been both fun and musically challenging; everything I could wish for from being part of a band. I've known Håkon, Oskar and Tom for quite some time, and they are a wonderful trio of professional and creative musicians. When they released their debut album [2020's 'Flown'], I remember thinking to myself: 'this is the kind of music I would love to play live'. So when they asked if I wanted to share the stage with them supporting Marillion in spring 2022, there was no way I could decline. Since then it has been non-stop excitement, creativity and humour, and I'm hyped for what comes next!"
Kvaksrud concurs, adding that "It has been an absolute pleasure playing with Dim Gray for the last year and a half, and I am honoured to be now be a full-time member. The five of us make a great team and I am really looking forward to what lies ahead – first and foremost, our upcoming tour supporting Big Big Train throughout Europe in August and September!"
Two videos featuring the full quintet in concert have recently been made available, while a brand new single is due for release shortly following the conclusion of their upcoming tour.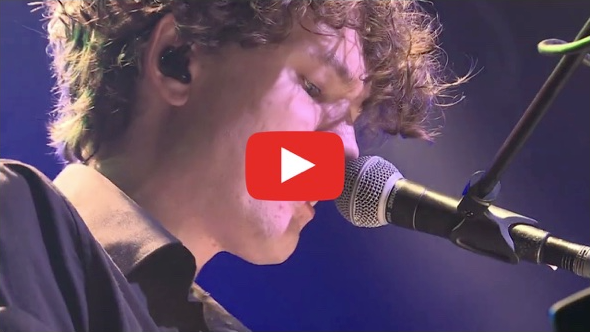 DIM GRAY | Avalon | The Tide VIDEO                    DIM GRAY | Closer – Ráth VIDEO
As well as performing fourteen dates with Big Big Train, Dim Gray will make a brief mid-tour diversion into northern Italy to play at the 2Days Prog +1 festival in Revislate on 2nd September. The tour will conclude with three UK shows.
Dim Gray lead vocalist and keyboardist Oskar Holldorff also became a permanent member of Big Big Train in early 2023.
DIM GRAY  |  LIVE 2023
26.08.23  ZOETERMEER (NL) Cultuurpodium Boerderij *
27.08.23  HAMBURG (DE) Markthalle *
28.08.23  GOTHENBURG (SE) Stora Teatern *
29.08.23  OSLO (NO) Cosmopolite *
30.08.23  STOCKHOLM (SE) Fryshuset Klubben *
31.08.23  COPENHAGEN (DK) Viften *
02.09.23  VERUNO (IT) 2Days Prog + 1 Festival
03.09.23  BASEL (CH) Z7, Pratteln *
05.09.23  REICHENBACH (DE) Neuberinhaus *
06.09.23  COLOGNE (DE) Carlswerk Victoria *
07.09.23  ASCHAFFENBURG (DE) Colos-Saal *
08.09.23  STUTTGART (DE) Mozart-Saal *
10.09.23  EDINBURGH (UK) Queen's Hall *
11.09.23  BIRMINGHAM (UK) Town Hall *
12.09.23  LONDON (UK) Cadogan Hall *
* as special guests of Big Big Train
tickets available via Dim Gray official site

DIM GRAY
FIRMAMENT
acclaimed second album
available now
(English Electric Recordings)
"Majestic and wistful, 'Firmament' is a sweeping, beautiful journey. Dim Gray deserve their moment in the sun"
PROG
"A beautiful album bursting with musicality and a treasury of exquisite songs to soften even the hardest of hearts. Exceptional *****"
GET READY TO ROCK!
"This band have elevated themselves to another level entirely. A magnificent achievement"
PROGRADAR
"With influences from the classical and cinematic oeuvres, this represents arty pop at its finest"
AT THE BARRIER
"Symphonic pop splendour and a shiny diamond of a record"
TURN UP THE VOLUME
buy CD | LP | digital stream Spotify | Apple Music | Amazon Music
Presenting twelve vivid, direct and melody-driven songs, 'Firmament' is bursting with life and colour and leads listeners through an intricate recipe of lush electronics, strings-infused chamber pop, evocative indie-folk and grandiose art rock. An ambitious artistic statement, the album will appeal to fans of artists such as Radiohead, Steven Wilson, Beach Boys and Agnes Obel.
Their debut album, 'Flown', was released digitally in 2020. A concept work that intertwined song narratives to deliver a continuous story relating a vivid tale of loss and loneliness so relevant to that time, it offered beautifully quiet, intimate moments offset by huge, colourful soundscapes. It was subsequently released on 2xLP and CD formats in 2021, receiving rave reviews.

DIM GRAY | 2023 photo by Anne-Marie Forker
DIM GRAY
(left to right above)
Tom Ian Klungland – drums, vocals
Håkon Høiberg – guitars, vocals
Kristian Kvaksrud – bass
Oskar Holldorff – vocals, keyboards
Milad Amouzegar – guitars, keyboards