PRESS RELEASE MASCOT LABEL GROUP/PROVOGUE
DeWolff announce October UK tour together with Jared James Nichols
+ World Record for fastest studio to store record, surpassing Jack White.
PLANET ROCK 48-HOUR TICKET PRE-SALE
STARTS 10AM TUESDAY JUNE 20 FROM PLANETROCK.COM
TICKETS ON GENERAL SALE 10AM THURSDAY JUNE 22
FROM 
HERE
New Album Love, Death & In Between out now Via Mascot Records
"Super retro mesh of guitars, organ, brass blasts and gospelly harmonies. Tasty." Classic Rock
"An outstanding release, something for any music lover." Blues Matters
"They take you on musical adventures that is majestic and magical." Fireworks
"Great band, great songs, great musicianship." Guitar Techniques, Album of the Month 10/10
"DeWolff just keep hitting the heights, then taking that bat higher. It must be stratospheric by now." Powerplay 10/10
Listen via Spotify HERE
Also, watch the videos for "Heart Stopping Kinda Show" | "Will o' The Wisp" |  "Night Train"
DeWolff Photo (c) Satellite June
Dutch trio DeWolff has announced an October tour with blues-rock maestro Jared James Nichols. They will be joining Nicholas on 8 dates, starting in Nottingham, Rescue Rooms on 10th October and calling through Wolverhampton (KK's Steel Mill), London (The Dome), Manchester (Rebellion), Bradford (Nightrain), Glasgow (Cathouse), Bristol (Fleece) and finishing in Milton Keynes (Crauford Arms). On the Main Stage, they will also play Planet Rock's Planet Rockstock on Saturday, 2nd December.
Planet Rock's 48-hour ticket pre-sale starts 10am BST on Tuesday June 20 from HERE. Tickets go on general sale 10am BST on Thursday June 22 from https://dewolff.nu.
Additional support on selected dates comes from British rock bands Doomsday Outlaw and Silveroller, and guitar sensation Toby Lee.
After a raucous performance at London's 100 Club in March, the band was thirsty to return to the UK. The two bands bonded when the Wisconsin guitarist supported DeWolff in February this year for shows in the Netherlands, and a plan was formed. Talking about the tour Pablo van de Poel says, "We are so excited to finally be able to announce our first proper English TOUR! 
 UK, we're finally coming to you for 8 shows in October 2023 to support our good friend Jared James Nichols! 
️ Don't dawdle, cuz these tickets will be selling faster than a Ritchie Blackmore lick 
"
On 1st June DeWolff, produced the world's fastest Studio-to-store record. The band started recording at 1 pm in the Artone Studio at Record Industry, and precisely 2 hours, 59 minutes, and 38 seconds later, the first 12-inch vinyl single, "Rosita Rápida", was sold at Sounds in Haarlem, the Netherlands, beating the record previously held by Jack White. You can watch the short documentary HERE.
In February, they released their latest album, 'Love, Death & In Between' on Mascot Records, making it their first ever #1 record in their native Netherlands. The album spawned the singles "Heart Stopping Kinda Show," "Will o' The Wisp", and "Night Train" from their first #1 album – 'Love, Death & In Between' – in their native Netherlands. The album was recorded at Kerwax analogue studios in the village of Loguivy-Plougras in Brittany. Located in North-western France and surrounded by forests, they retreated to the residential studio for two weeks, engulfed in vintage recording equipment from the 1940s to the 1970s. They recently released a documentary of the making of the album, DeWolff – Together at Kerwax.
The band spent the second half of 2022 careering across Europe with TOTO, The Black Crowes and several headline shows. They recently completed a staggering run of sold-out shows this year, as they called through the Netherlands, Germany, Belgium, Spain, France and the UK. Taking a brief pause to celebrate a nomination for an Edison Award (The Dutch Grammy's) for their album 'Double Cream' with The Dawn Brothers, they have already packed back up and hit the road for some more heavy-duty touring, including upcoming performances at Paaspop, Roadburn, Pinkpop, North Sea Jazz Festival, Keeping the Blues Alive at Sea III Mediterranean cruise and more.
Recording live to tape, with no overdubs, brothers Pablo (guitar/vocals) and Luka van de Poel (drums/vocals) alongside Robin Piso (Hammond/Wurlitzer) were joined by a host of friends for 'Love, Death & IN Between'. The themes on the album were partly inspired by novels from 20th-century American authors, particularly John Steinbeck's 'Tortilla Flat. "There is a quote from him, 'The good story lay in half-told things which must be filled in out of the hearer's own experience,' and that was something I really wanted to do with lyrics on this record." At the same time, the band were deep diving into old soul and R&B records – Sam Cooke, The Impressions, The Coasters, The Clovers, Ray Charles and Little Richard, as well as a heavy dose of gospel – The Soul Stirrers, Al Green and early records by The Staple Singers.
Jared James Nichols released his latest, self-titled album in January this year, which featured the singles "Easy Come, Easy Go," "Down the Drain", and "Hard Wired." Nichols has racked up millions of streams and critical acclaim and, in between show-stopping solo shows, has performed alongside icons such as Slash, Billy Gibbons, and Zakk Wylde.
DeWolff and Jared James Nicholas will be a formidable line-up and one not to be missed.
Upcoming Shows:
JUN 17: NL – Landgraaf, Pinkpop
JUN 17: NL – Deventer, Tuinfeest
JUN 23: FR – Penmarc'h, God save the Kouign Festival
JUN 25: NL – Double Cream @ Tilburg, Spoorpark Festival
JUL 01: NL – Oss, Muze Misse
JUL 02: NL – Double Cream @ Amsterdam, Paradiso
JUL 07: ES – Cazorla, Cazorla Bluesfestival
JUL 08: NL – Double Cream @ Rotterdam, North Sea Jazz Festival
JUL 15: LUX – Luxembourg, Blues´n´Jazz Rallye
JUL 26: DE – Dortmund, Junkyard Festival
JUL 27: DE – Pfarrkirchen, Bogaloo Open Air
JUL 28: DE – Munchen, Free & Easy Festival
JUL 29: DE – Breitenbach, Burg Herzberg Festival
AUG 05: NL – Hengelo, Flycatcher Rockfestival
AUG 11: NL – Double Cream @ Zeist, Slot Zeist
AUG 12: NL – Ulft, Huntenpop
AUG 17-22: GR – Keeping the Blues Alive at Sea Mediterranean CRUISE
AUG 25: NL – Sittard, Sint Rosa Festival
AUG 26: CH – Glarus, Sound of Glarus Festival
AUG 31: NL – Double Cream @ Valkenburg, OLT
SEP 08: NL – Tiel, Appelpop
SEP 09: NL – Double Cream @ Ommen, Bostheater
SEP 10: NL – Den Bosch, Hogen Bomen Festival
SEP 30: NL – Haarlem, Haarlem Vinyl Festival
OCT 10: UK – Nottingham, Rescue Rooms w/Jared James Nichols – Tickets
OCT 11: UK – Wolverhampton, KK's Steelmil w/Jared James Nichols – Tickets
OCT 12: UK – London, The Dome  w/Jared James Nichols – Tickets
OCT 13: UK – Manchester, Rebellion w/Jared James Nichols – Tickets
OCT 14: UK – Bradford, Nightrain w/Jared James Nichols – Tickets
OCT 15: UK – Glasgow, Cathouse w/Jared James Nichols– Tickets
OCT 16: UK – Bristol, Fleece w/Jared James Nichols – Tickets
OCT 17: UK – Milton Keynes, Craufurd Arms w/Jared James Nichols – Tickets
OCT 26: SE – Malmo, Babel
OCT 27: SE – Gothenburg, Musikenshus
OCT 28: SE – Karlstad, Nojesfabriken
OCT 29: SE – Stockholm, Debaser
NOV 04: DE – Kammgarn Int. Blues Festival
NOV 05: DE – Hamburg, Fabrik
NOV 06: DE – Hannover, Chez Heinz
NOV 08: DE – Cologne, Kulturkirche
NOV 09: DE – Berlin, Hole44
NOV 10: DE – Dresden, Beatpol
SU NOV 12: DE – Frankfurt, Das Bett
TU NOV 14: AT – Vienna, Chelsea
TH NOV 16: CH – Zurich, Bogen F
FR NOV 17: IT – Milan, Legend Club
SA NOV 18: CH – Martigny, Les Caves du Manoir
SU NOV 19: CH – Bern, Gaskessel
TU NOV 21: DE – Freiburg, Jazzhaus
WE NOV 22: DE – Stuttgart, Im Wizemann
DEC 02: UK – Porthcawl, Planet Rockstock Festival
DEC 08: NL – Leiden, Gebr. de Nobel
DEC 09: NL – Drachten, Iduna
DEC 10: NL – Weert, De Bosuil
DEC 14: NL – Amstelveen, P60
DEC 15: NL – Sittard, Volt
DEC 16: NL – Amersfoort, Fluor
DEC 22: NL – Zwolle, Hedon
DEC 23: NL – Dordrecht, Bibelot
JAN 05: NL – Bergen Op Zoom, Gebouw T
JAN 06: NL – Hengelo, Metropool
JAN 11: NL – Arnhem, LuxorLive
JAN 12: NL – Venlo, Grenswerk
JAN 13: NL – Leeuwarden, De Neushoorn
JAN 18: BE – Heist, Hnita Jazz
JAN 19: BE – Gent, Crossover
JAN 24: BE – Genk, C-Mine
JAN 26: NL – Alkmaar, Victorie
JAN 27: NL – Helmond, Cacaofabriek
FEB 01: NL – Hilversum, De Vorstin
FEB 02: NL – Den Haag, Paard
FEB 03: NL – Groningen, EM2
DeWolff – Will o' the Wisp (Official Music Video)
DeWolff – Night Train (Official Music Video)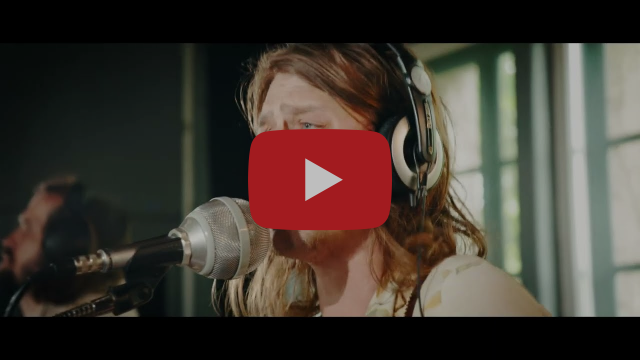 DeWolff – Heart Stopping Kinda Show (Official Music Video)
1. Night Train
2. Heart Stopping Kinda Show
3. Will o' the Wisp
4. Jackie Go To Sleep
5.Rosita
6. Mr. Garbage Man
7. Counterfeit Love
8. Message For My Baby
9. Gilded (Ruin of Love)
10. Pure Love
11. Wontcha Wontcha
12. Queen of Space & Time
Jared James Nichols Photo (c) Marty Moffatt