CAZIMI
MUCH RATED ALTERNATIVE CREW RELEASE NEW EP!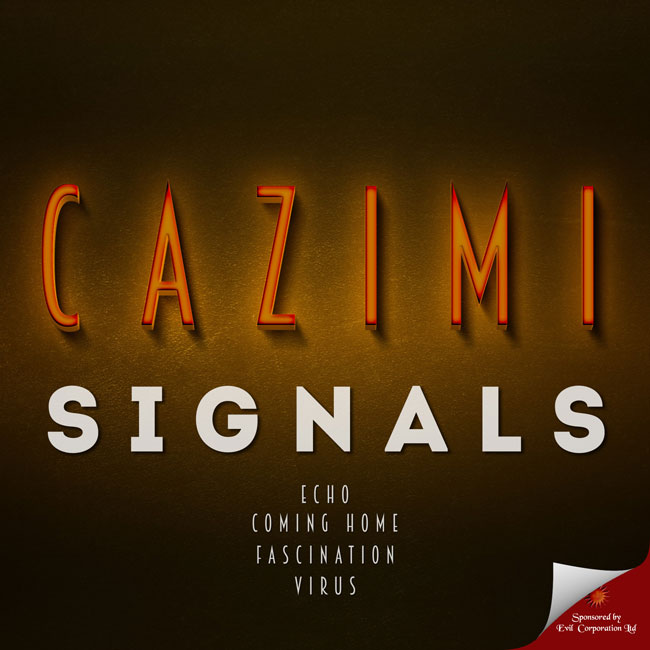 Acclaimed Brit quartet CAZIMI throw down a gauntlet with their mesmerising new EP, Signals, out now. The record has been mastered by Pete Maher (Pixies, Nick Cave, Jack White) and arranged by CAZIMI in collaboration with Steve Wallace from Penetration.
Sunderland-based CAZIMI have a strong affection for everyone from: Magazine, The Bunnymen, The Stranglers, Hawkwind, and Killing Joke, through to contemporary custodians: Wet Leg, Fontaines DC and The Vaccines. Although CAZIMI have tipped caps to their influences they are undeniably unique, and the Northern alternative crew have sculptured a driving alt-indie sound blessed with charged guitar lines, enthralling hooks, and melancholic melodies. The result is simply stunning.
CAZIMI wasted no time in unleashing their debut album, Late In The Day, which dropped in 2019, and they soon racked up much praise from admirers such as Tom Robinson and John Robb at Louder Than War. However, promotion and touring were swiftly halted by the COVID-19 pandemic. As did many, the four-piece took a step back, considered their future, recruited a solid new rhythm section, and began writing new material.
Now, armed with a potent new EP, Signals, CAZIMI are poised to climb. The four-piece have already supported Imperial Wax (formerly The Fall) and Vernon Jane, and CAZIMI have shows looming with Chaos 8 and Punishment Of Luxury.
'Signals' EP track listing: 1) Echo; 2) Coming Home; 3) Fascination; 4) Virus.