BOYS LIKE GIRLS
RETURN WITH NEW SINGLE "BLOOD AND SUGAR"
WATCH THE VIDEO – HERE
BOYS LIKE GIRLS – CREDIT MATTY VOGEL
Boys Like Girls, the iconic pop rock band that defined a generation, are back with a new single, "Blood and Sugar" (Fearless / Concord Records), their first new music release since 2012. The song is available on all major streaming platforms today.
Watch the video for Blood And Sugar HERE or by clicking the image below.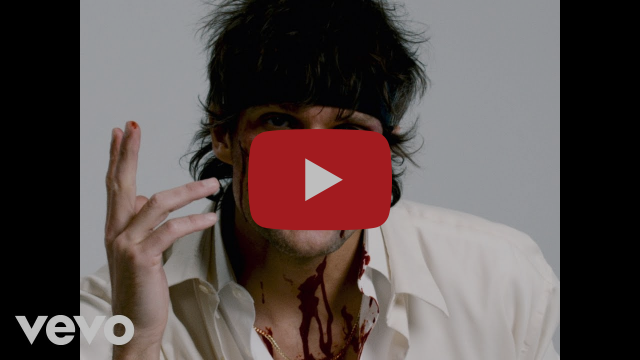 "Blood and Sugar" is a raw and honest portrayal of the human experience, exploring the theme of indulging in something bad for you, despite knowing the consequences. As Martin, the band's lead singer, explains, "Thematically the song is fairly simple, an empty calorie relationship that's so delicious you don't care. You're willing to deal with the crash. It continues to beat you down yet you keep coming back for more pain…almost like you've learned to love it. Why this obsession? We're only skin and bone. Humans. Just blood and sugar, really. I think everyone has an infatuation with something bad for them. Cigarettes. Sports gambling. Porn. Internet validation. Pills that change the way you feel. Buying too many shoes. I know I spend a lot of time trying to fill the empty hole where drugs used to be. I spend most of the time trying to fill that hole with "perfection." But in the end…nobody's perfect. Hey. we're only blood and sugar, right?"
"Blood and Sugar" is just the beginning of what's to come from Boys Like Girls. The band has confirmed that they have been working on new music and will be announcing more releases soon. Fans can also expect tour dates to be announced shortly, as Boys Like Girls plan to hit the road for a much-anticipated tour.
Boys Like Girls has always been known for their catchy hooks, relatable lyrics, and high-energy performances. With "Blood and Sugar," they prove that they still have what it takes to make great music that resonates with their fans.
ABOUT BOYS LIKE GIRLS:
If it's true what they say—that there's something in the dirty water of Boston's Charles River—then Boys Like Girls drank up.  Little else could explain the band's meteoric rise after forming as teenagers in 2004. In the modern age a story like theirs is designed in boardrooms over speakerphone. The story of Boys Like Girls, however, was forged from the very beginning in the damp basements, garages, and VFW halls of the Massachusetts coastline over tattered lyric books, guitars, drums, and a collective dream. A half billion Spotify streams later it's clear this was a fairy tale in its first act, and the world was about to find out.
What followed was the self-titled debut album Boys Like Girls [2006]—nearing Multi-Platinum RIAA certification—and its chart-topping successor "Love Drunk" [2009]—which bowed at #1 on the Top Rock Albums Chart and Top 10 on the Billboard 200. There were a slew of successful singles including Platinum-certified hits "The Great Escape" and "Love Drunk", as well as Gold-certified hits "Hero/Heroine" and "Thunder". There was the Platinum-certified, BMI award-winning Hot 100 duet with Taylor Swift, "Two Is Better Than One".  There were sold-out shows, international tours, and unforgettable moments from Madison Square Garden to Europe, Asia, South America, and Australia.  But by 2012 lead singer and song-writer Martin Johnson was beginning to feel the universe pulling him into a new arena.
Collaboration was nothing new to Johnson, but for the first time he began writing and producing music not intended for his own band.  What followed was another string of wild successes with hits from Taylor Swift, Ariana Grande, Blink-182, Avril Lavigne, Jason Derulo, Daughtry, Christina Perri, Gavin Degraw, Pentatonix, and more.  This—along with Johnson's bandmates' own successful musical endeavors—lead to a years-long hiatus for Boys Like Girls.
In 2016 the band would return to the road for the 10th Anniversary tour of their debut record.  While fans across America were ecstatic for the reunion they'd been waiting for, internally it felt more like a farewell. "It was important to us to leave it all out there for the fans," Johnson says.  "To really give them the 'thank you' they deserved."
In 2019 Boys Like Girls plotted another return to the road—this time to Australia and Asia. However, their plans would be delayed due to the global events of 2020.  After  making good on their promise to return in 2022 and punctuating the tour by playing both weekends at the lauded Las Vegas When We Were Young Festival, Boys Like Girls meant more than ever not only to the band's members, but to the fans as well.
It's for this reason that Boys Like Girls has signed with Fearless/Concord Records and will release new music again for the first time in over 10 years. The band now works out of Johnson's Nashville recording studio and has embraced a newfound sense of creative freedom rooted in the same energy that sparked their seminal output.
They ignite this era with "Blood and Sugar"—their first single in over a decade. On the track, neon synths wrap around a stomping guitar as the chorus cleverly reminds, "Even though the girl's a looker, we're only blood and sugar, right?".  With a swaggering bridge punctuated by warbling synths and howls straight-the-heart, it's classic Boys Like Girls with an infusion of experience and wisdom. "I think of it as a relationship with a bunch of empty calories," Johnson reveals. "You're talking about how human beings are just blood and sugar. You might fear this girl, but we're all just skin and bones, so why can't you move on? Sonically and dynamically, I hope it's like getting shot out of a cannon ten times. It's something we can't wait to go out and play."
It's safe to say the engine of Boys Like Girls is primed and ready for new magic.
Boys Like Girls new single, "Blood and Sugar" is out now – HERE
BLOOD AND SUGAR SINGLE ARTWORK