BEN DE LA COUR
SWEET ANHEDONIA
new album
LP | CD | digital
out now
(Jullian Records)
"Conjures up gothic, bluesy Americana, with mandolin, steel pedal guitar, fiddle, banjo, trumpet and cello lending bluesy gravitas to his youthful charm ****"
TELEGRAPH
"Despite the comfortably numb evocation of its title, this holds dark pleasures indeed"
FOLK RADIO UK
"Cuts to the core of Americana. Ben is a storyteller and every character and song feels real and can be visualised"
AMERICANA HIGHWAYS
includes
SUICIDE OF TOWN
brand new video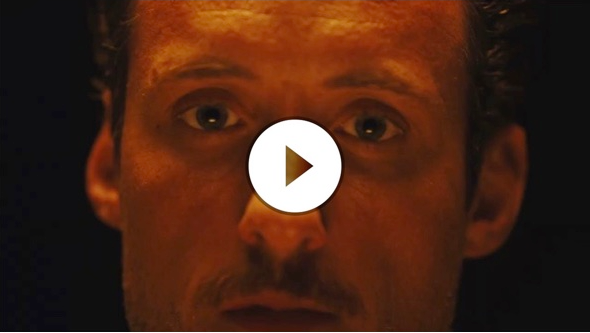 also includes the singles
SHINE ON THE HIGHWAY video
APPALACHIAN BOOK OF THE DEAD
NUMBERS GAME

BEN DE LA COUR | 2023 photo by Nick Nace
Occupying the intersection between gothic Americana and dark folk, Ben de la Cour is a singer-songwriter who explores the murky corners of life armed with a repertoire fuelled by his own stories and struggles and populated by shadowy characters.
'Sweet Anhedonia' is his new album and was released on 14th April.
A lifelong explorer who has never been afraid to shine a light on his own demons, Ben was raised in London and Brooklyn, but experienced a truly international coming-of-age at 17, leaving home and transforming himself into a semi-professional boxer in Havana. He returned to London and logged time on the road with a British metal band, then followed his muse to cities like Los Angeles and New Orleans. He eventually settled in Nashville, where he found a community of roots musicians and simpatico songwriters who weren't afraid to chase down their own musical horizons.
Ben's 2012 debut album, 'Ghost Light', plus 2016's career-shifting 'Midnight in Havana' chronicled not only that sense of wanderlust, but also an attempt to wrestle his vices into submission. The latter was a haunting, harrowingly personal version of folk that earned plentiful praise Stateside and coincided with him maintaining a regular touring schedule, clocking 100+ shows a year. In a genre that had started to become pop-friendly, his stark tales of heartbreak, hangovers, God and death harked back to folk's roots, marking him out as a modern torchbearer of a classic sound.
"Folk music has a long tradition of darkness," he states, "and darkness is something I know a lot about."
That darkness takes on new dimensions with 'Sweet Anhedonia', a gripping collection of Americana noir songwriting, heartland rockers and folk ballads. His fifth album, it is produced by Jim White, a cult folk singer celebrated for his own Southern gothic sound. "Jim's album 'Wrong-Eyed Jesus' helped me through a terrible time in my life and I've always been such a big fan of his music," says Ben. "We took alternative approaches to my songs by building soundscapes and percussive patterns. The goal was to make something that was expansive but not bombastic."

BEN DE LA COUR | 2023 photo by Margaret Shavlik
Ben had released 'Shadow Land' two years previously, which was his first album to be recorded since completing a rehab program for alcoholism. He subsequently made several visits to the psych ward as he continued to grapple with the internal forces that had waged war inside his head for years. Being institutionalised didn't just bring clarity to his life; it also added new perspectives to his music and made him increasingly empathetic to other people's struggles. That awareness shines on the sharply written songs that comprise 'Sweet Anhedonia'.
"I love all the characters I write about, even the ones who seem to have no redeeming qualities," he explains. "To be a good writer, you have to be empathetic and part of that is resisting the urge to judge or justify the things your characters do. Sometimes, you just present your characters and follow them along their path, writing about whatever they're up to. I've never been shy using unlikeable narrators, as I think it's a human thing to root for 'the bad guy.' I mean, just look at all the serial killer shows on TV."
'Sweet Anhedonia' makes room for acoustic fingerpicking and electric amplification, casting Ben's stories against backdrops of haunting roots music ('Appalachian Book Of The Dead'), Springsteen-sized heartland rock ('Suicide Of Town'), moody minimalism ('Maricopa County') and orchestral, cinematic bombast ('Shine On The Highway'). While he doesn't shy away from nodding to influences such as Townes Van Zandt, Nick Cave and Raymond Carver, 'Sweet Anhedonia' whips up its own folky brew, weaving southern imagery and rootsy textures into something singular.
A leading light in the folk underground, Ben has kept his songwriting sharp, charting his own path through rehab, release, regression and redemption over the last decade. Marking the latest chapter in a story that continues to unfold, 'Sweet Anhedonia' sees him at his narrative, nuanced best via songs that seethe one minute and soothe the next.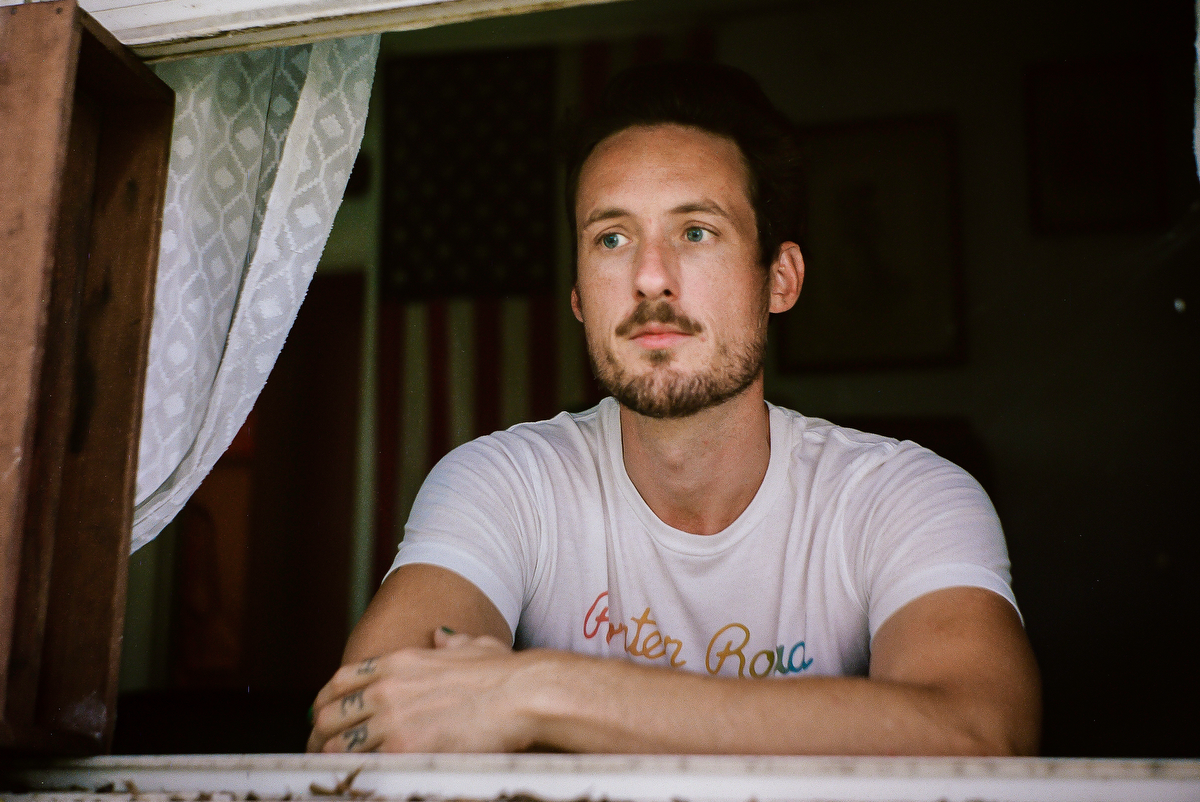 BEN DE LA COUR | 2023 photo by Nick Nace
Official Site  |  Facebook  |  Spotify  |  Apple Music  |  YouTube