BELLE SCAR Atoms cover artwork | photo by Ben Wilkin
BELLE SCAR
ATOMS
debut album
out 28.07.23 (LP & CD) | 09.06.23 (digital)
(Plastic Sound Records)
includes the single
I'VE BEEN HERE BEFORE
out now

I've Been Here Before | directed by Belle Scar | cinematography by Richard Herring (Wreck Media) | colour grading by Company 3
LIVE IN LONDON
07.06.23
HOXTON HALL
tickets
MEDIA GUEST LIST : CLICK 'GET TICKETS' AND TYPE 'VIP' IN PROMO CODE.
LIMITED AVAILABILITY AS EVENT IS ALMOST SOLD OUT.
Captivating, glamorous and bold, Belle Scar is a distinctive singer-songwriter, producer and artistic director originally from Montreal but now based in London. Described by the New York Times as "a creature from another dimension, she's phenomenal," her dramatic, cinematic music is at times redolent of a Tim Burton film score and at others of a mash-up between Nick Cave, Björk and Portishead.
Scar's current single, 'I've Been Here Before', is about the acknowledgement and acceptance of the 'black dog' of melancholy. A moody slow-burner, it develops into a superbly arranged epic replete with sumptuous strings and an angelic choir that recalls John Barry and Jean-Claude Vannier. The video for it captures the magic of London at night, with Scar playing the lead role of a wanderer and actor JD Haymer representing her shadow, the clip culminating in a symbolic face-to-face meeting.
Ever audacious, Scar performed the most recent of her live shows with full fourteen-piece band (including strings and choir) at a sold out Sadler's Wells last autumn, which earned her an invitation to appear solo at the WOW Festival held in the Royal Festival Hall in March. She will also be playing a special launch event in the capital on 7th June for her forthcoming debut album, 'Atoms', a not-to-be-missed affair being held in the historic Hoxton Hall where her ensemble will be complemented by dancers and visuals. Tickets are available HERE .

BELLE SCAR I've Been Here Before cover artwork | video still by Richard Herring
Scar studied classical piano as a child before having to abandon it due to challenges related to ADHD and dyslexia that also affected her schooling. She eventually began writing poetry and composing music, to the point where it became an obsession and she left Montreal to head over to Europe for a lengthy tour armed with just her keyboard, a fistful of dark electronic pop songs and her powerful, distinctive voice.
Eventually arriving in the UK, she fell in love with the creativity, diversity and energy of London and decided to stay. "It was here that I could truly push myself to take risks and work on my most ambitious music," she states. "I began meeting lots of incredibly talented musicians, singers and artists with whom I have collaborated."
Scar struck up a close rapport with the accomplished musician and producer Marc Olivier, the duo pooling their skills to create 'Atoms'. A stunning record, it consists of eleven songs that are emotional yet joyously beautiful, while all are imbued with a passion and depth that take listeners on a journey with her voice at its centre.

BELLE SCAR | photo by Ben Wilkin
"I wrote 'Atoms' after my son was born, the aftermath of cancer in the family, life in the pandemic as well as acknowledging and accepting my continuing cognitive challenges," explains Scar. "These songs are about my identity and trying to navigate the cycles of life, as well as my fascination with and awe of the universe, space and time in all its mysterious ways."
Lockdown had afforded Scar the time to further develop her new material at home, while also reconnecting with her classical roots and reabsorbing music ranging from Erik Satie and Claude Debussy to The Velvets and The Doors, and from Nick Drake and Leonard Cohen to her beloved Nina Simone, Sarah Vaughan and Billie Holiday.
Adoring the magic inherent in film scores by composers such as Ennio Morricone, Danny Elfman and Philip Glass, she gravitated towards grander instrumentation and more complex arrangements for her new songs. Writing the music, lyrics and vocal arrangements, with Olivier adding orchestration and production, the duo have created a mesmerising album about finding meaning in life's beauty and darkness while navigating a path towards its unknowable future.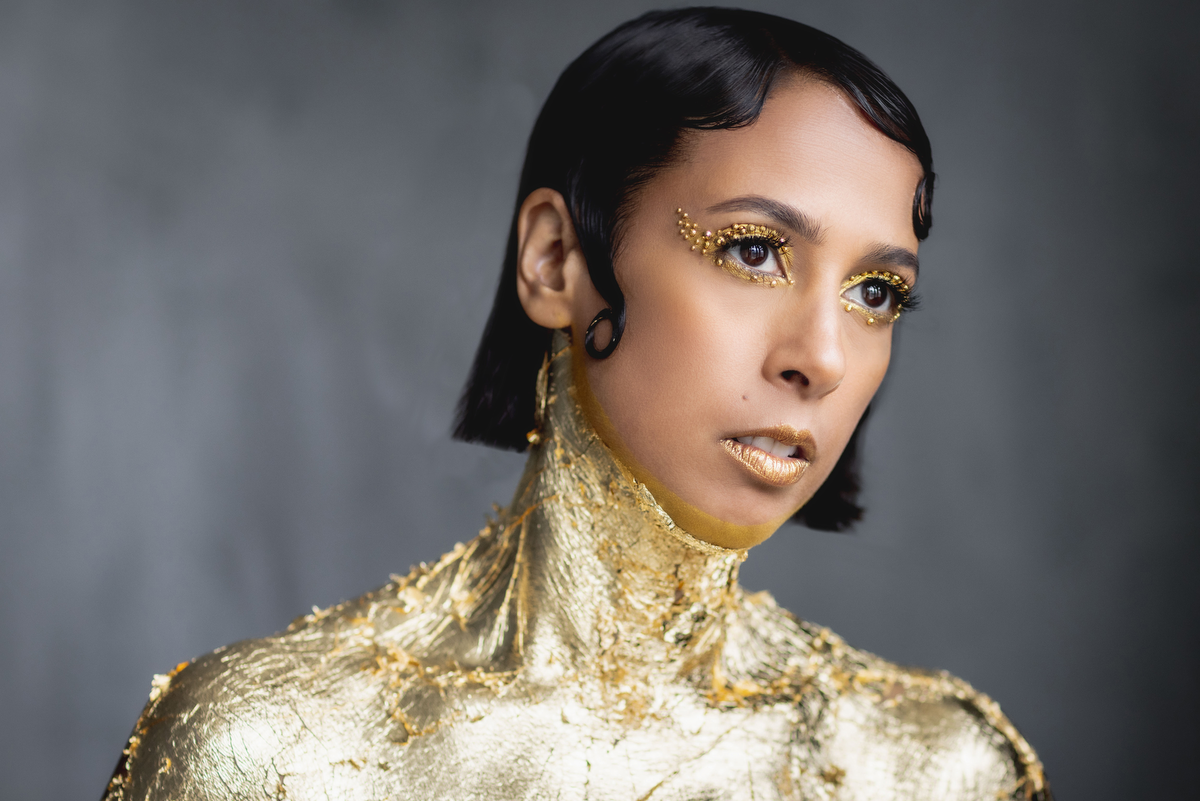 BELLE SCAR | photo by Ben Wilkin