BEE BEE SEA
NEW SINGLE 'TIME AND TIME' OUT NOW ON WILD HONEY RECORDS
UK TOUR IN MAY, INCLUDING HEADLINE SHOW AT LONDON'S SHACKLEWELL ARMS
Italian psych-garage heroes Bee Bee Sea return with new single 'Time and Time' and a full UK Tour in the Spring.
'Time and Time' is an introspective song about the inescapable passing of time. Cynical and nostalgic, yet powerful, the track is loosely inspired by Richard Hell and the Voidoids' song 'Time', from which the verse "only time can write a song that's really real" is taken.
Musically, 'Time and Time' represents something of a departure from the sound of their latest record, 2020's 'Day Ripper', falling somewhere between Black Rebel Motorcycle Club and The Stooges and enhanced by the addition of the electric piano played by Marco Giudici, who also produced the track.
LISTEN TO 'TIME TO TIME' HERE
Bee Bee Sea have already confirmed live dates in Spain and Italy, and they will return to the UK in May for a string of dates, which will include a London headline show at the Shacklwell Arms and an appearance at Manchester's Meltchester Festival.
Fri 21 Apr – Zō Centro Culture Contemporanee – Catania, Italy
Sat 22 Apr – PunkFunk – Palermo, Italy
Mon 24 Apr – Blah Blah – Torino, Italy
Sat 29 Apr – Desemboca Rock'n'Roll Festival – Platja d'Aro, Spain
Sat 13 May – The Shacklewell Arms, London, UK * – TICKETS
Mon 15 May – The Louisiana, Bristol, UK * – TICKETS
Wed 17 May – The Tin Music and Arts, Coventry, UK * – TICKETS
Thu 18 May – The King's Loft, Portsmouth, UK * TICKETS
Fri 19 May – The Cavern, Exeter, UK * – TICKETS
Sat 20 May – Meltchester Festival, Manchester, UK – TICKETS
Fri 26 May – Adescite Fest – Genova, Italy
Sat 27 May – MiAmi Festival – Milano, Italy
Fri 02 Jun – Solidar Rock – Cassano D'Adda, Italy
Sat 03 Jun – Fermento in Villa – Bologna, Italy
Fri 16 Jun – Low-L – Guardamiglio (LO), Italy
Fri 14 Jul – Punk Rock Raduno – Bergamo, Italy
* with Dez Dare
Originally from Castel Goffredo in Lombardy, Italy,  Bee Bee Sea – Wilson Wilson on guitar and vocals, Giacomo Parisio on bass, and Andrea Onofrio on drums – formed in 2013 and have since released three albums: the self-titled debut in 2015, 'Sonic Boomerang' in 2017 and 'Day Ripper' in 2020. They have been consistently touring in Europe, the UK and the US, supporting the likes of Thee Oh Sees, Black Lips and Idles.
PRAISE FOR BEE BEE SEA'S LATEST ALBUM 'DAY RIPPER'
"A psychedelic speedway rammed through by the frenetic spit of punk" NPR – All Songs Considered
"I quite like the Bee Bee Sea!" – Iggy Pop on Iggy Confidential, BBC 6 Music
"The overall effect is one of ensuing chaos that leaves you battered, not knowing where the next blow is coming from, but begging for more from the psilocybin psych riot… A wonderful album" ★★★★ Louder Than War
"Bee Bee Sea moving with complete abandon. Bee Bee Sea at their emphatic best" Clash
"It shrieks and howls like a sugar-rushed younger sibling demanding you give up the controller and give them their turn on the Super Nintendo" KEXP
"Bee Bee Sea pump out high energy garage rock that's delivered with a veneer of indie cool"
 ★★★★ 
The Punk Site
"Wildly frenetic and outrageously fun, buzzing with fiery guitars, jack-hammering rhythms, and shrieking vocals that will make you lose your shit" The Revue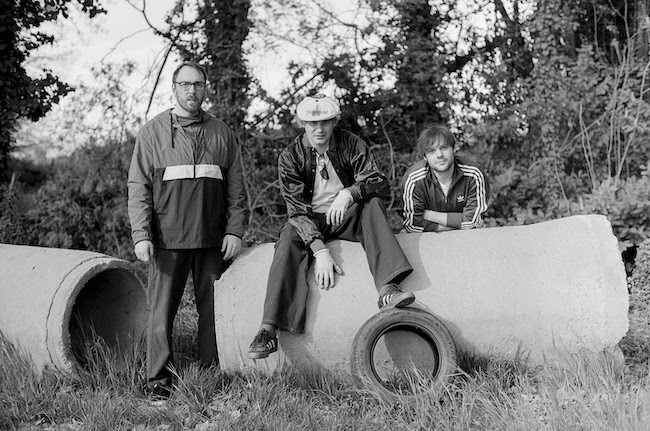 Photo credit: Chiara Gambuto