ATTAWALPA
NEW SINGLE 'IGNORE THE POLLUTION' OUT NOW
WATCH 'IGNORE THE POLLUTION' VIDEO
LIVE AT ALL POINTS EAST ON 28 AUGUST
SCORE AND SOUNDTRACK FOR LENA DUNHAM'S FORTHCOMING FILMS 'SHARP STICK' AND 'CATHERINE, CALLED BIRDY'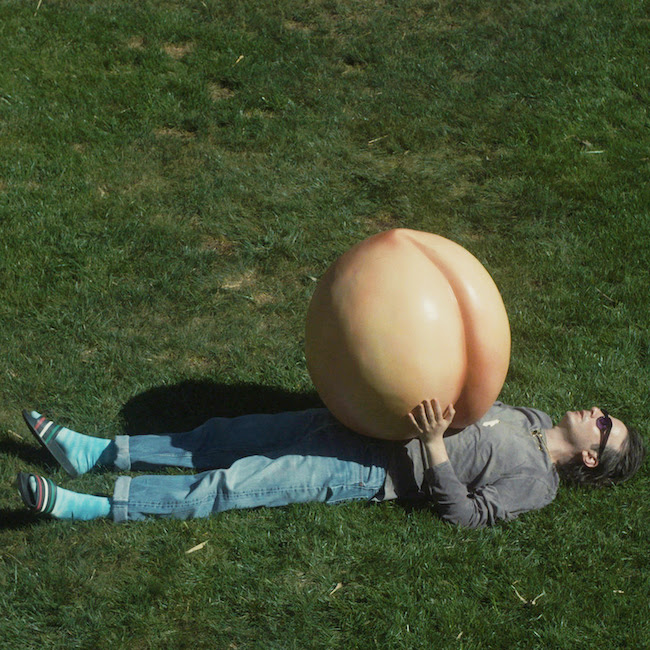 Attawalpa
, a.k.a British Peruvian musical maven 
Luis Felber
, has released his new single '
Ignore The Pollution
'. Attawalpa, who recently supported The Rolling Stones at Hyde Park, will perform at 
All Points East
 on 28th August. Written and produced by Felber and collaborator 
Matt Allchin
, 'Ignore The Pollution' was recorded at Eastcote and Off Licence Studios, mixed by Eduardo De La Paz and mastered by Dyre Gormsen. The accompanying video, directed by Dillon Buss, can be viewed below. 'Ignore The Pollution' is the follow-up to recent single '
Too Much
'.
"Lyrically, 'Ignore The Pollution' is about the desire of switching off from a loud world. Ignoring the constant stream of information one is subjected to," explains Luis. "I demo-ed this song last year on guitar, but Matt and the band made it really something else. We recorded it at Eastcote Studios as a band and it was truly so fun. We tracked it just after finishing work on the soundtrack for 'Catherine, Called Birdy'. A film directed by my wife Lena, which will be out later this year through Amazon. I would love to record my next record like this, live, direct and connected. The opportunity to make this video came from meeting a lovely soul on my travels in L.A. I really enjoyed making it with my new friend Dillon Buss. We got it together in 2 days after we met. I feel we made something profound and funny, which in my experience (and generally historically) isn't the easiest thing to do!"
Reflecting on their first encounter, filmmaker and artist Dillon Buss recalls, "Less than a couple of hours after meeting Luis, I was not only certain that I had met a new friend, but also a collaborator. We knew we wanted to make a music video together, but we only had a couple of days to plan AND shoot something before he flew back to London. We're both perfectionists so this was a great opportunity to let go of our old ways and approach the project with open minds and with an emphasis on playfulness. The result was a hilarious few days of coming up with ideas and rolling with them without any questioning – we had no time to second guess anything! And that's something I feel that we all want, especially as adults, to have a sense of play and freedom in the process of art-making and collaboration'
WATCH 'IGNORE THE POLLUTION' VIDEO HERE
In addition to writing and performing as Attawalpa, Felber has been busy scoring and soundtracking for his wife Lena Dunham's forthcoming films 'Sharp Stick' and 'Catherine, Called Birdy'. Written and directed by Dunham, the films will be released on 26th July and 19th September respectively. Performed, written and produced by Luis Felber and Matt Allchin, the score for 'Sharp Stick' features the Attawalpa band, a string section and an ondes Martenot, an early electronic instrument used most recently by the likes of Jonny Greenwood and Damon Albarn. Starring Kirstine Froseth, Jennifer Jason Leigh, Jon Bernthal and Dunham herself, the film follows a socially and sexually stunted caregiver living on the outskirts of Hollywood with her mother and sister.
The soundtrack for 'Catherine, Called Birdy', which also includes portions of the score by composer Carter Burwell, features cover versions of songs by Supergrass, The Angels, Elastica , Billie Piper, Alicia Keys, Mazzy Star and Rod Steward. Recorded at Eastcote Studios and performed by 'The Birdy Band' with regular collaborator Misty Miller on vocal duties, the soundtrack also includes two original songs by Luis Felber. Written and directed by Dunham and based on Karen Cushman's children's novel of the same name, 'Catherine, Called Birdy' is set in medieval England and follows Lady Catherine aka Birdy, the youngest child of Lord Rollo and Lady Aislinn.
LISTEN TO ATTAWALPA INTERVIEW ON EDITH BOWMAN'S 'PLAY NEXT' PODCAST HERE
Photo credit: Dillon Buss