ACHE
RELEASE OMINOUS NEW SINGLE AND MUSIC VIDEO FOR
'DARK SOULS'
PREMIERED ON BBC RADIO 1 INTRODUCING ROCK WITH ALYX HOLCOMBE
Today, UK metalcore newcomers ACHE have independently released their brand new single and music video 'Dark Souls', which premiered on BBC Radio 1 Introducing Rock with Alyx Holcombe. Written as a portrayal of the internal battles that so many of us have with our demons, it's a sinister aural assault full of murky riffs and furious vocals, driven by an unsettling and often erratic delivery.
Watch the music video to 'Dark Souls' here.
Stream 'Dark Souls' here.
On the new single, vocalist TJ Smith comments:
"'Dark Souls' is a song about my experiences living with agoraphobia. The feeling of always having something looming over me, lurking in my shadow, and ultimately about being able to break free from its grasp. Some days, a simple thing like leaving the house feeling comfortable in my own skin isn't so simple at all."
The audio is accompanied by a horror-tinged music video, recorded with Loki Films and starring actor Neal Ward, that renders that feeling into something more literal.
Written, recorded, mixed and mastered by the band with production contributions from Jonathan Worgan of Superlove, 'Dark Souls' is the band's second release. It follows their blistering debut single 'Murphy's Law' which received incredible support from the likes of BBC Radio 1, Metal Hammer, Kerrang! Radio, Distorted Sound and more, giving the band an incredible launch ahead of everything that's coming. With a shared passion for sincere and unfiltered honesty, an open door for creativity and collaboration and an unquenchable thirst to make heavy music, this is just the beginning for ACHE.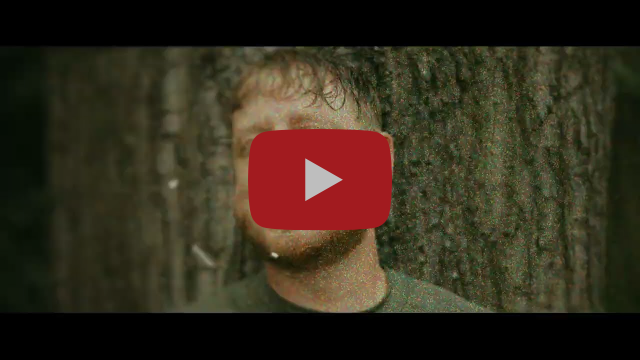 ACHE – 'Dark Souls'
Born during the UK's first lockdown of the global pandemic, ACHE are a five-piece metalcore band with members scattered across the country. Bonded through years of performing alongside one another in various projects, their individual passions, miseries and personal experiences have aligned to create an embodiment of collective suffering and everything that orbits around it, both positive and negative. This is not a band about unending anguish, nor is it a band about tranquil happiness; this is a band striving for an honest portrayal of the human experience in all its forms, told over a raw, dark and unrelenting musical landscape.
ACHE's members have a wealth of experience under their belts, having performed across the UK and Europe alongside bands such as Killswitch Engage, In Hearts Wake, Holding Absence, Loathe, Silent Planet, Heart Of A Coward and many more. Their past projects have had support from BBC Radio 1, Metal Hammer, Kerrang! Radio, Rock Sound, Distorted Sound and Noizze to name a few, and their sights are firmly set on surpassing and exceeding those accolades.