Black mulatto
Raw and visceral garage rock made in Colombia
The Colombian duo presents their EP 'Dirty Songs'
an experimentation of retentive riffs with lyrics that address themes of fun, love, anger and anguish all open to individual interpretations.
BlackMulatto is a Colombian band formed in 2018 by Juan Carlos Jaramillo (drums) and Johnny Urrego (bass and voice) with the aim of experimenting sounds, seeking the complementation of the two instruments and answering individual and collective sound questions.

To their musical forcefulness, this duo injects a dose of adrenaline that travels through different moods in their songs expressing situations and experiences of their members.

'Dirty Songs' is their debut EP, an experimental work full of retentive riffs and constant dynamics. The lyrics address themes such as fun, love, anger and anguish all open to individual interpretations.

"In 'Dirty Songs' we mix themes and personal experiences with imaginary stories. Musically we look for a very dynamic percussion line with fills, silences and explosions of energy. On the bass we explore a diversity of effects, octavers, subs, whammys, overdrives and mixes experimenting a whole range of sounds " , comments the duo.

'Dirty Songs' was produced, recorded and mixed by Alejandro 'Lelo' Arango at Volta Studio. The mastering was in charge of Sebastián Lopera.
One of the singles on the EP is 'Frío' , a strong song, a slap. The song maintains a high feeling and speaks of a lack of love and the opportunity to return the coin.
Another single from the EP is 'Little Dance' , a song that was composed from a collage of ideas. The title of the song and the chorus of it is fun and generates retentiveness in the listener. The video was recorded as part of a BlackMulatto show at the Rock al Río International Festival and is accompanied by visuals created by Vannessa Machado.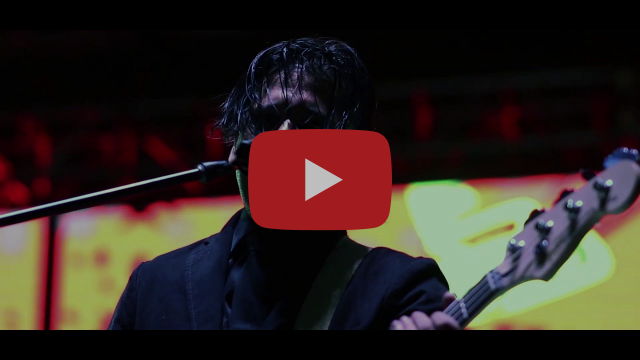 BlackMulatto's songs and sound are influenced by groups like Arctic Monkeys, Black Sabbath, Queens of the Stone Age, Foo Fighters, and Royal Blood. Their musical proposal seeks to squeeze energy and adrenaline from everyone who listens to them.

"It is important that people take the time to discover our musical proposal because it is a dynamic, experimental, creative and constantly evolving project," concludes the duo.

One of BlackMulatto's plans for this year is to continue making music. The duo is already working on their next release 'Sé que me odias' by Andrés Sierra and Nicolás Parra from La Doble A with their studio Verne Producciones (@verneproduce).
Listen to 'Dirty Songs' by BlackMulatto on your favorite music platform:
Follow Black Mulatto on his social networks: