If you could think up the perfect Blackened Deathcore debut album, there is every possibility that what you are picturing wouldn't be as dark and heavy as what you are about to hear!
Before you listen to this album, my suggestion is that you are made aware of all the facts and the fact that you are going to be utterly destroyed by this crushing and at times beyond belief sound that will test your resilience as the pressure kicks in from the start.
I was slightly intrigued when I read an email that accompanied the press release that the drums are real, however, it did not take long to realize why this was mentioned. From the off the steady guitars lull you into a totally false sense of security before the music literally erupts and the Blackened guitars begin, the guttural vocal screams across the track, and then the drums are just stunning. The speed and accuracy are phenomenal as the machine gun/blast beats are off the scale.
Don't let this detract from the rest of the sound, the guitars match the power of the drums and the vocal is as aggressive and blistering as you will hear, and then to make things that bit more brutal, just wait for the breakdowns. Holy fuckballs, this is music to throw down to but will help you reach new levels of letting go.
This effect will help anyone who has been feeling a little down recently and let's face it most of us have. As the tracks explore suicide in an attempt to highlight a tough subject that is prevalent in society as well as the music arena.
Featuring guest spots by Alex Koehler of Chelsea Grin, David Simonich of Signs of the Swarm, and Adam Mercer of A Wake in Providence, by the end of the album you will need to be scraped off the ceiling.
With tracks such as 'Ragnarok' displaying the Tech Death aspects that Worm Shepherd also possesses, it makes me wonder if there is any aspect of the Brutal side of music that this five-piece from Connecticut can't do.
In The Wake Ov Sòl is an utter monster and one that cannot be tamed. Try all you want but believe me, it will hurt if you try. The thought that the band is also in already working on the follow-up to this debut is equally as concerning as you won't have time to recover before the follow-up arrives to crush whatever is left of you.
Worm Shepherd is the name you need to remember, not that you will ever forget it after a spin of this!!
Ed Ford
In The Wake Ov Sòl will be released Friday, June 4th 2021 via Willowtip Records.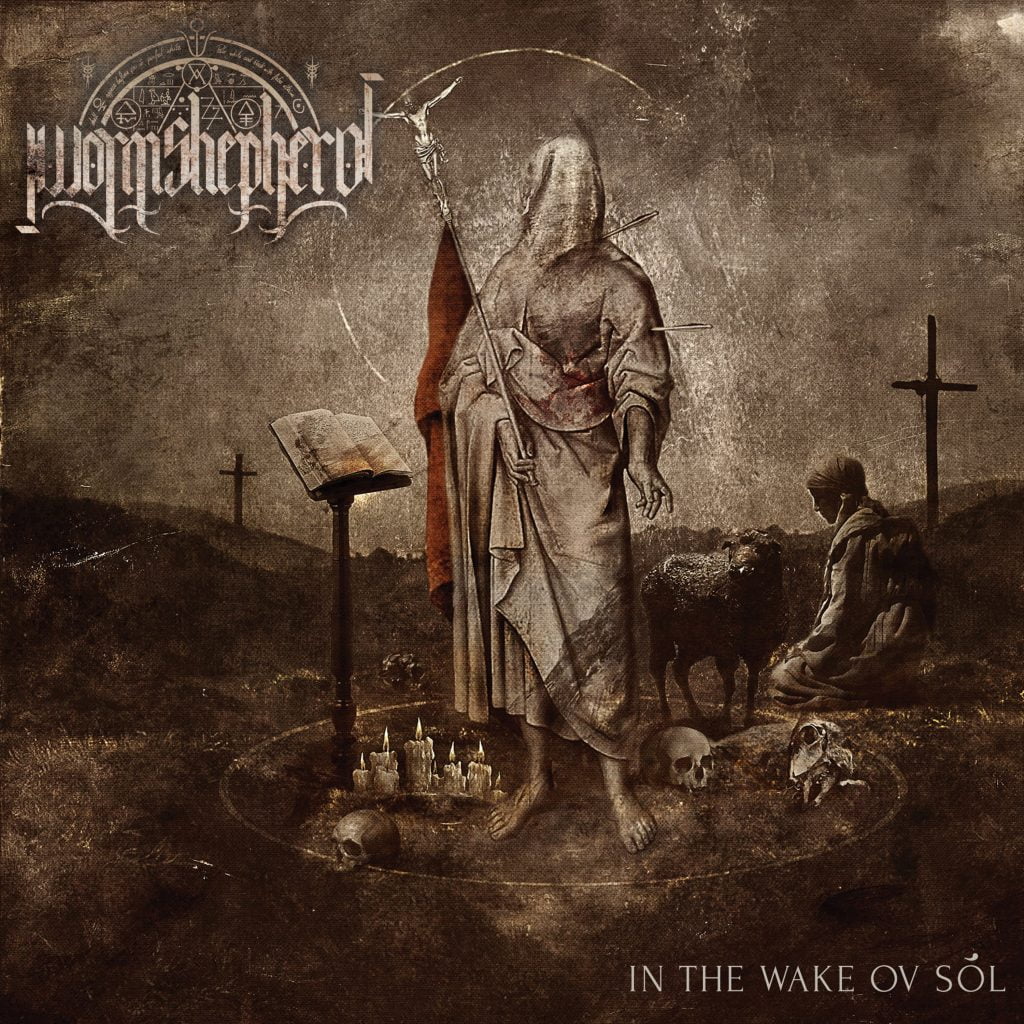 Tracklist
1: Accursed (feat. Alex Koehler of Chelsea Grin)
2: In the Wake Ov Sol
3: Ragnarok
4: Wretchedness Upon the Gates (feat. David Simonich of Signs of the Swarm)
5: The Emptiness Between Stars
6: The Frozen Lake
7: Aether
8: Loathe
9: The Crimson Moon Unwithered (feat. Adam Mercer of A Wake in Providence)
10: Chasm Dweller
Online
https://www.facebook.com/WormShepherdBand/
https://wormshepherd.bandcamp.com/
https://open.spotify.com/artist/7hsOYe7y8uBqV4UUsVne73
https://www.instagram.com/wormshepherd/
https://wormshepherd.bigcartel.com/
Worm Shepherd // In The Wake Ov Sòl // Album Review