WILDNESS
RESURRECTION
new album
out 14.10.22
(Frontiers)
pre-order/save link
orcd.co/wildnesssweden
includes the single
TRAGEDY
video
youtu.be/QjOS1UCSM1E
Frontiers Music Srl is pleased to announce the upcoming release of 'Resurrection', the new album by Swedish melodic rockers Wildness. Consisting of eleven mini masterpieces with one foot in the '80s and the other in the here and now, it has been produced, mixed and mastered by band founder, main songwriter and drummer Erik Modin. A first single from the album entitled 'Tragedy' is available now, with the album to follow on 14th October.
Wildness will be including songs from 'Resurrection' as part of their set at the Frontiers Rock Sweden event on 8th October at Slaktkyrkan in Stockholm, where they will be appearing alongside labelmates Treat, Art Nation, Perfect Plan, Seventh Crystal and Fans Of The Dark. Tickets can be purchased HERE
Having signed to Frontiers following the release of their second album, 'Ultimate Demise' (2020), the recording of 'Resurrection' followed a period of fine-tuning its contents and then nailing them down in the studio. The finished record also sees guest appearances from vocalists Danny Rexon (Crazy Lixx), Hank Erix (Houston), Ludvig Turner (Reach) and Dani Hart as backing singers.
Wildness was formed in 2014 by Modin, guitarists Adam Holmström and Pontus Sköld, plus singer Gabriel Lindmark, with bassist Marcus Sjösund added during the recording of their self-titled 2017 debut album on AOR Heaven. That record had immediately become a favourite among fans of the melodic hard rock genre.
The following year saw the group perform at several international festivals, where they shared stages with Dokken, H.E.A.T, Dee Snider, Crashdïet, Dragonforce, Arch Enemy, Warrant, Vixen and Pretty Maids. 2019 saw Lindmark leave the band, to be replaced by Erik Forsberg (ex-Blazon Stone) for the recording of 'Ultimate Demise', which included the fan favourite 'Cold Words'. 'Resurrection' sees Wildness armed with the material that will surely take them to the next level.
RESURRECTION
TRACKLISTING
1  Nightmare
2  Release The Beast
3  Tragedy
4  Love Resurrection
5  Best Of Me
6  The Final Fantasy
7  Lonely Girl
8  The One And Only
9  Fading Sun
10  Dawn Of Forever
11  Eternity Will Never Fall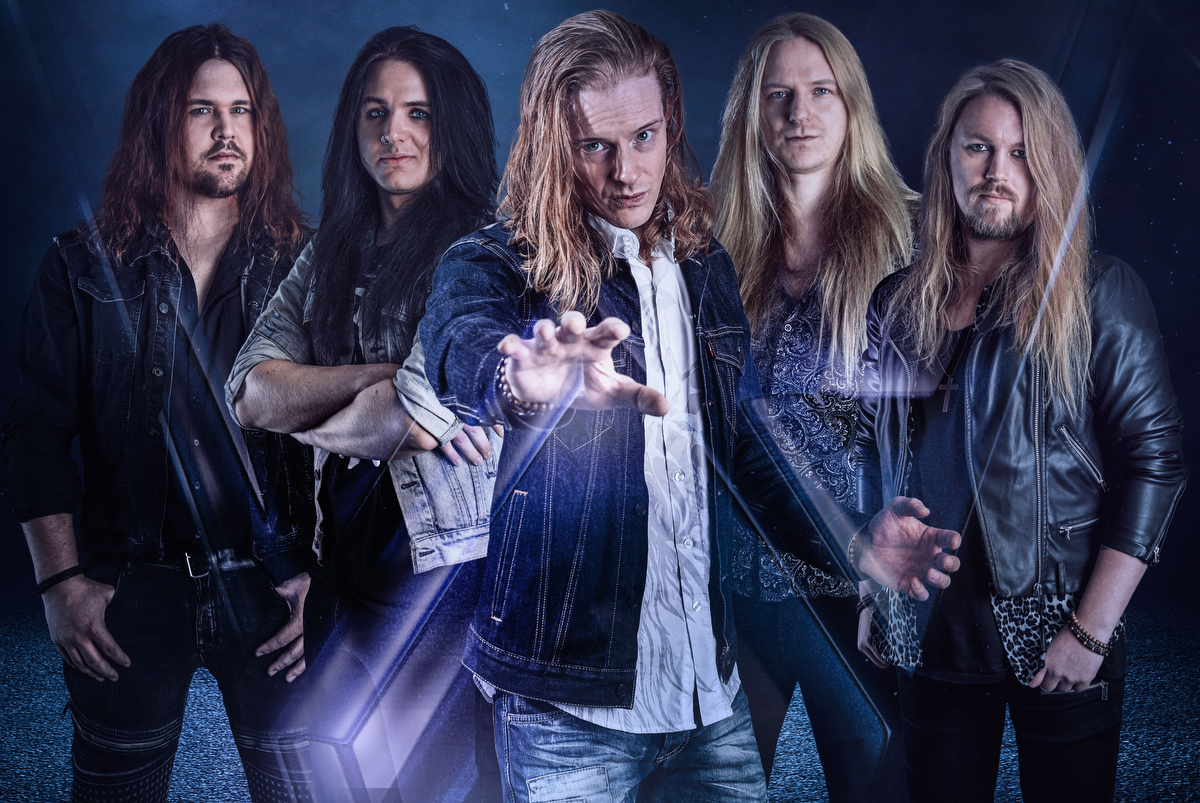 WILDNESS
Erik Forsberg – leads vocals
Marcus Sjösund – bass
Adam Holmström – guitars
Pontus Sköld – guitars
Erik Modin – drums
facebook.com/wildnessofficial
instagram.com/wildnessofficial
ABOUT FRONTIERS MUSIC SRL
Originally founded in Naples, Italy in 1996 by Serafino Perugino and his father Fernando as a distribution company, Frontiers has developed into one of the premiere independent rock labels in the world. Synonymous with quality music across a broad spectrum of rock and metal genres, the company works with multiple genre heavyweights and fan favourites. However, in addition to providing an outlet for classic and established acts, it has also become home to a wealth of young, up and coming talent whose musical prowess, when combined with the label's savvy and forward thinking A&R and marketing approach, will be developed into the future of rock and metal. With a deep commitment to and passion for THE MUSIC and the artists who create it, plus massive global distribution, sales, marketing and promotion channels, Frontiers is the leading home for both established and emerging rock and metal artists.
Head Office: Naples, IT | U.S. Office: Nashville, TN
Subscribe to be alerted when new videos are added:
radi.al/SubscribeFrontiers
Follow the 'Newest From Frontiers' playlist on Spotify:
spoti.fi/1rQz5Zm