WALTER TROUT
ANNOUNCES NOVEMBER 2018 UK TOUR DATESTickets available from
HERE
Sun 25 Nov – The Robin, Bilston – Tickets
Tues 27 Nov – The Picturedrome, Holmfirth – Tickets
Weds 28 Nov – Oran Mor, Glasgow – Tickets
Thurs 29 Nov – Wylam Brewery, Newcastle – Tickets
                Fri 30 Nov – Planet Rockstock, Trecco Bay, Wales – Tickets
Planet Rock ****
"This album is the sound of pure camaraderie, and it's a joy"
Classic Rock – Albums of the Year
"This album should be at the top of your shopping list"
Guitarist 9/10
"A wonderful album"
Fireworks
"Simply superb"
Blues in Britain 'We're All In This Together' latest studio album OUT NOW
Featuring John Mayall, Joe Bonamassa, Randy Bachman, Kenny Wayne Shepherd, Sonny Landreth, & Warren Haynes.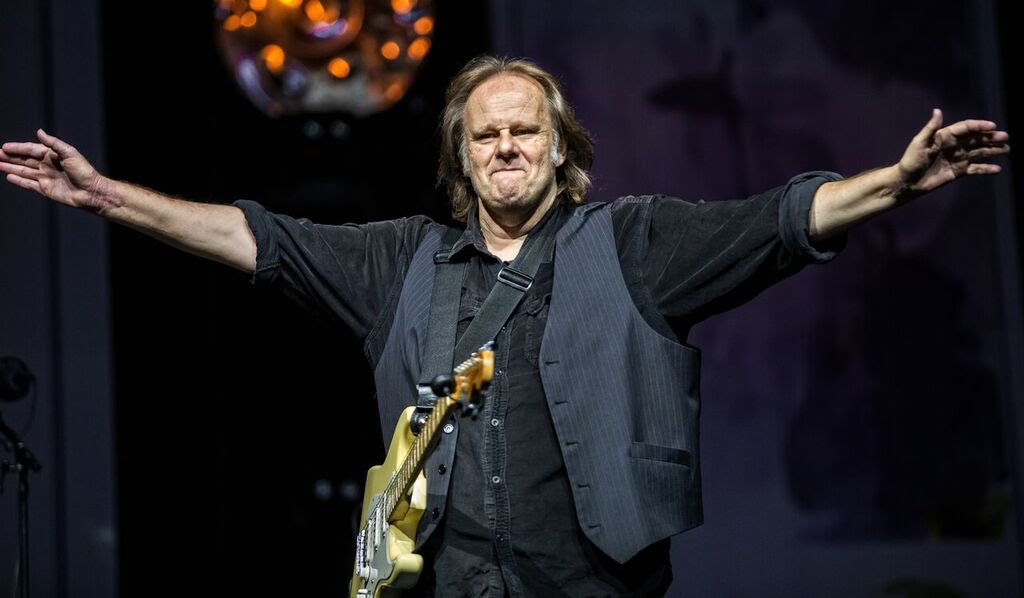 Photo – Rijno Boon
Music
We're All In This Together ft. Joe Bonamassa | Gonna Hurt Like Hell ft. Kenny Wayne Shepherd
She Steals My Heart Away ft. Edgar Winter | Do You Still See Me At All ft. Jon Trout
Listen to the full album over at SPOTIFY
Following the release of the stunning collaboration album 'We're All In This Together' in September 2017,
Walter Trout
will be returning to the UK for 5 dates. His tour will start at
The Robin
in
Bilston
on
Sunday 25 Noember
and travel through
The Picturedrome
in
Holmfirth
,
Oran Mor
in
Glasgow
,
Wylam Brewery
in
Newcastle
and finishing at
Planet Rockstock
in
Trecco Bay, Wales.
Talking about coming back for the shows Walter says;
"I am really looking forward to the upcoming shows in the UK. the people there have been supporting my music for almost 28 years now–and I love them for that. My band has never sounded better than it does right now, and we can't wait to play for our UK friends and fans."
'We're All In This Together' feaures a stellar cast of guests; John Mayall, Joe Bonamassa, Randy Bachman, Kenny Wayne Shepherd, Warren Haynes, Sonny Landreth, Charlie Musselwite, Mike Zito, Robben Ford, Eric Gales, Edgar Winter, Joe Louis Walker , John Németh and his son Jon Trout
"To say that a man with a career like Walter Trout's has never sounded better is quite a statement…but Walter Trout, you have never sounded better" Powerplay 9/10
"A hugely enjoyable listen for blues fans everywhere" The Guitar Magazine 8/10
 "No holds barred assault of tasty blues/rock by one of its pioneers" Blues Matters
 "Electrifying" RnR 4 /5
Walter Trout is the beating heart of the modern blues rock scene. Respected by the old guard. Revered by the young guns. Adored by the fans who shake his hand after the show each night. After five decades in the game, Trout is a talismanic figure and the glue that bonds the blues community together, at a time when the wider world has never been so divided. He's also the only artist with the vision, talent and star-studded address book to pull off a project on the scale of We're All In This Together. "It was quite a piece of work to get this record together," he admits. "But I guess I have a lot of friends, y'know…?"