VOYAGER TO FLY THE HEAVY MUSIC FLAG AT 'EUROVISION – AUSTRALIA DECIDES' THIS WEEKEND.
Perth's Epic-Electro-Progressive-Pop-Metal titans make moves to take the crown to represent Australia at Eurovision 2022 in Italy with song 'Dreamer'.
VOYAGER – 'DREAMER' – WATCH NOW
Perth's Electro Progressive Pop Metal outfit VOYAGER are competing at Eurovision Australia Decides this weekend.
The quintet will perform their song 'Dreamer' – a track that sees the band currently polling at #1 with the AussieVision Team Review and Rating and Public Polls. It seems that despite being an unfamiliar genre in the Australian competition, the band's signature blend of pop and prog metal with added keytar have piqued the interest of Eurovision fans.
WATCH THE MUSIC VIDEO FOR 'DREAMER' HERE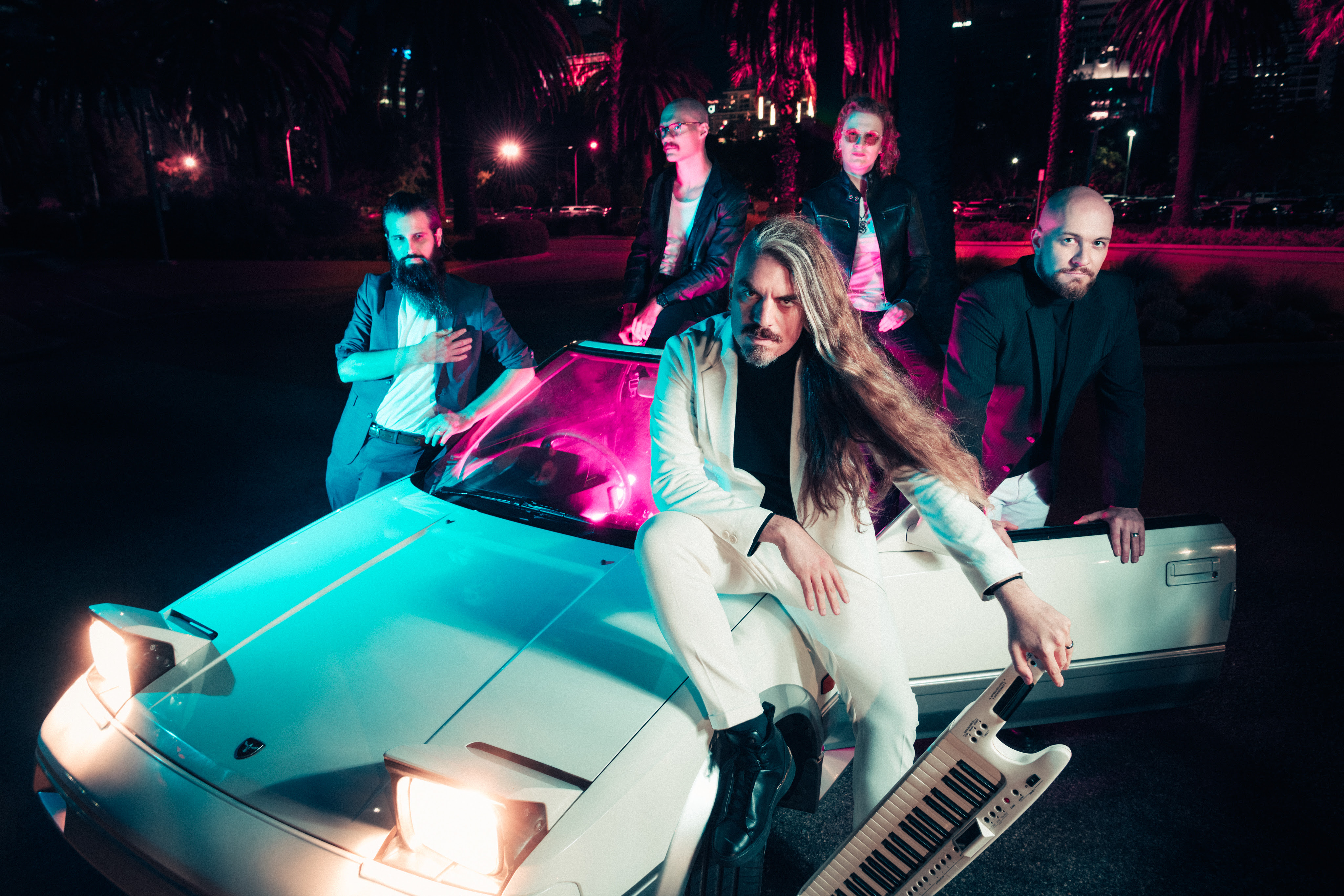 Photo Credit: Mike Dann
The Australian public are eligible to vote for their favourite performances via SMS from Friday 25 February at 10pm AEDT until Saturday 26 February at approximately 9:45pm AEDT. The public vote makes up half of the overall vote. The artist and song that receives the most points overall will go on to represent Australia at the Eurovision Song Contest 2022 in May.
Find out how to vote HERE
Eurovision – Australia Decides 2022 airs live and exclusively on SBS and SBS On Demand on Saturday 26 February.
Broadcast times across Australia:
NSW/VIC/TAS/ACT                 8:30pm – 10:30pm         AEDT
QLD                                         7:30pm – 9:30pm          AEST
SA                                            8:00pm – 10:00pm         ACDT
WA                                           5:30pm – 7:30pm          AWST
NT                                            7:00pm – 9:00pm          ACST
Instagram – @eurovision_goldcoast @voyagerau
Facebook – @eurovisiongoldcoast2022 @voyageraustralia
Twitter – @eurovision_GC @voyagerau @sbseurovision
Hashtags – #ausdecides #eurovision #voyagerforeurovision
Danny Estrin, Vocals & Keytar for Voyager, thanked fans and Eurovision in late 2021, calling it a lifelong dream. He said about the new single "As humans, we tend to look to the stars and glorify what could be. Simply, Dreamer is about looking at the here, the now and valuing what we have around us. Especially over the last two years, hopes and dreams vs the tiny locked down bubble we live in has been a constant push and pull… It's good to be a dreamer, but the grass isn't necessarily always greener. We're bringing this track to 'Eurovision – Australia Decides' as our official entry and we can't wait to finally be on stage again!"
Estrin himself has been extremely busy as of late, wearing both of his professional hats – as both a multilingual Lawyer by day and Rockstar by night! He was most recently seen on BBC World News talking about the Novak Djokovic case and also chatting with the West Australian Newspaper about Voyager's Eurovision hopes!
Voyager's guitarist Simone Dow recently opened up about living with Migraine ahead of the competition – and spoke with Migraine Australia in a candid and open interview about how she juggles music and Migraine.
You can watch the interview HERE
It's time for Australia to decide, and Voyager is ready!
Voyager – 'Eurovision – Australia Decides' Announcement