VOLA
Announce European support tour with HAKEN
Check out the live lyric video for 'Whaler' here:
"VOLA are one of prog's hottest young prospects"
Prog
"Shimmering tech metal"
Metal HammerNew Album 'Applause Of A Distant Crowd' out now via Mascot Records
More Music:
Applause Of A Distant Crowd
full album on Spotify
Videos: '
Smartfriend
',
'Ghosts'
and 'Alien Shivers'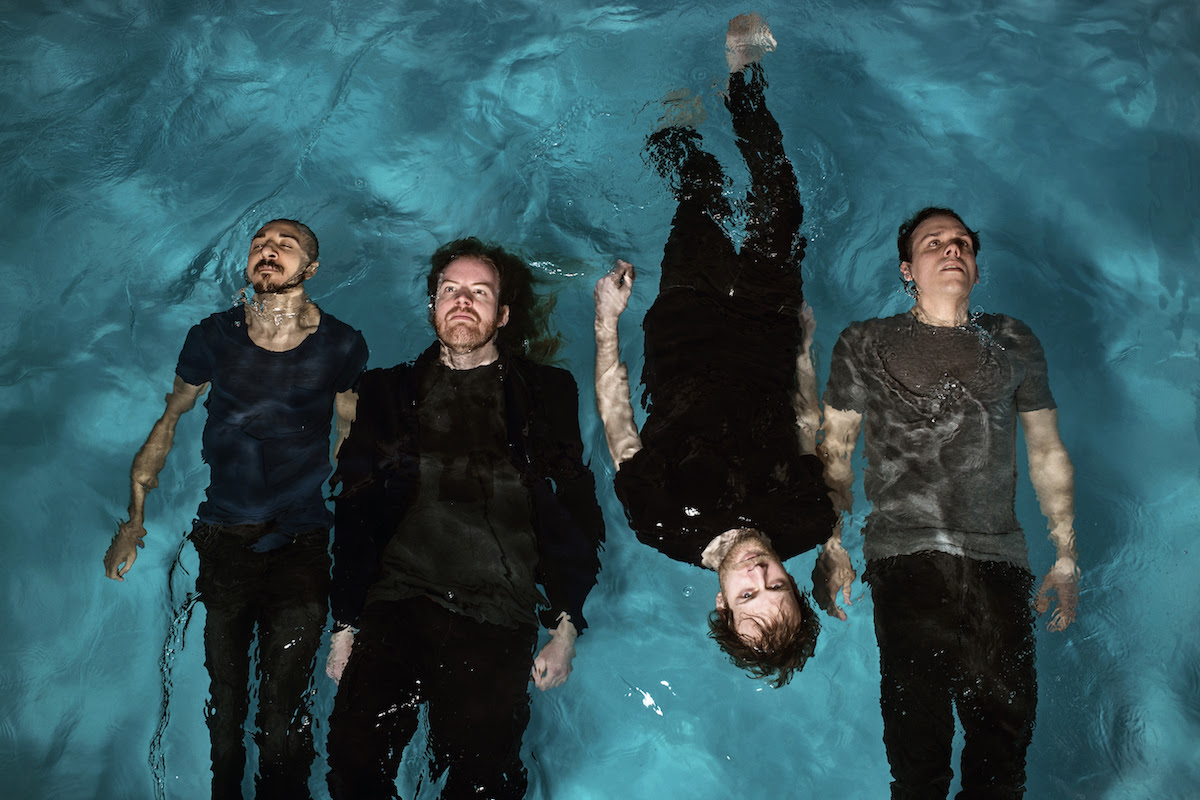 Copenhagen's VOLA are delighted to announce that they will be hitting the road in February-Marchacross Europe as main support to HAKEN, with the tour being opened by Bent Knee. To celebrate this they are also releasing the lyric video to live favourite 'Whaler'.

The tour is hot on the heels of their triumphant October-November 2018 dates with MONUMENTS and the release of 'Applause Of A Distant Crowd,' which came out in October on Mascot Records. The album is the follow up to 2016s 'Inmazes'. Through 2018 they also played explosive sets at Bloodstock Festival (UK), Tech Fest (UK), Damnation Festival (UK), Euroblast (Germany) and Complexity Festival (Netherlands) which has led Prog Magazine to declare them "one of prog's hottest prospects," Metal Hammer to revel in their "shimmering tech metal" and pick up fans in the shape of Trivium's Matt Heafy and Paulo Gregoletto .
Talking about the upcoming tour, drummer Adam Janzi says, "Ever since we got back from the tour we did this fall, we've been itching to get out and perform live even more. We're very happy to get the chance to tour in Europe again, this time with the very talented Haken and Bent Knee. This tour will be reaching parts of Scandinavia, which is exciting to us since it's our home. Being out on the road, traveling and struggling together as well as seeing some familiar and some new faces are such exhilarating experiences. We look forward to meeting you at the shows and making these evenings memorable together!"
Whilst on the video, singer/guitarist Asger Mygind said, "We're pleased to present to you the official lyric video for the track 'Whaler'. 'Whaler' became one of our favorite songs to play during our fall Europe tour last year, due to its slow and weighty groove. It was always an enjoyable experience to burst into the main theme of the song – without notice – and watch how people would respond to the more straight-forward vibe of the riff. Because of all the fun we had with this track on stage, we thought it would be appropriate to present the lyrics on a backdrop of a live performance. The video was created by Brownstache Productions and it contains footage from Euroblast 2018."

On the new album, Asger Mygind (vocals/guitar), Martin Werner (keys), Nicolai Mogensen (bass) and Adam Janzi (drums) probe society's distractions from thoughtfulness and examine the way human relationships have evolved whilst touching upon fear and anxiety. Where their debut 'Inmazes' dealt with the struggle that came with being trapped in mental mazes, the themes are now focused on the outside world rather than internal conflict. The album title is a metaphor derived from our relationship with social media, how we can appear close but be miles apart. Mygind elaborates: "We spend a lot of time trying to present ourselves in a flattering light in the pursuit of continuous applause, even if it's a distant applause from those you may not connect with away from the screens."

Check out more about VOLA here:

volaband.com/
facebook.com/volaband/
twitter.com/volaband
For tickets: www.volaband.com/tour
Full Tour Dates

Fri 15 Feb Academy 3 – Manchester, UK
Sat 16 Feb St Lukes – Glasgow, UK
Sun 17 Feb The Fleece – Bristol, UK
Tues 19 Feb Essigfabri – Cologne, GERMANY
Weds 20 Feb Batschkapp – Frankfurt, GERMANY
Thurs 21 Feb Ubel & Gefahrlich – Hamburg, GERMANY
Fri 22 Feb Lille Vega – Copenhagen, DENMARK
Sat 23 Feb John Dee – Oslo, NORWAY
Sun 24 Feb Debaser Strand – Stockholm, SWEDEN
Tues 26 Feb Columbia Theater – Berlin, GERMANY
Weds 27 Feb Kwadrat – Krakow, POLAND
Thurs 28 Feb A38 – Budapest, HUNGARY

Sat 2 Mar Szene – Vienna, AUSTRIA
Sun 3 Mar Futurum – Prague, CZECH REPUBLIC
Mon 4 Mar Conne Island – Leipzig, GERMANY
Weds 6 Mar Im Wizemann – Stuttgart, GERMANY
Thurs 7 Mar Backstage Halle/Werk – Munich, GERMANY
Fri 8 Mar Kiff – Aarau, SWITZERLAND
Sat 9 Mar Magazzini Generali – Milan, ITALY
Sun 10 Mar Transbordeur – Lyon, FRANCE
Tues 12 Mar Mon Live – Madrid, SPAIN
Weds 13 Mar Kafe Antzokia – Bilbao, SPAIN
Thurs 14 Mar La Maroquinwerie – Paris, FRANCE
Fri 15 Mar De Boerderij – Zoetermeer, NETHERLANDS
Sat 16 Mar Islington Assembley Hall – London, UK