Raging from Hertfordshire, UK, Vexed have already created some serious movement with their two standalone singles, including 'Elite' which featured CJ McMahon from Thy Art Is Murder. Now is the time for the debut album to continue growing this movement that is being created and built upon the anticipation that the band has already created.
Deciding to write an album around the current climate of cancel culture, Vexed recognize hate, anger, and betrayal and channel it into their outlet. This outlet is something for everyone, however, as soon you will be screaming along with this devastating debut.
Consisting of 11 tracks, the album slowly builds as the intro progresses before a growl marks the beginning of utter chaos and then 'Hideous' takes things to a new level. The vocals provided by Megan Targett are some of the most aggressive and also mesmerizing as she provides both the growls and cleans in a form that has to be heard to be believed. The incredible sound provided by the guitar and bass lay a delicious djent style sound that adds a Post Rock aspect that keeps smashing you around like you are a pinball. The drums are perfectly balanced, being a menace at all times and then just erupting in a punishing fashion.
As the album progresses, you will have to remind yourself to shut your mouth as your jaw aches from being in awe at how this blend of Metalcore and Post Rock impresses more and more with each listen, and trust me this is awesome from the first spin.
This multi-layered debut is s good as you will hear this year, not just from a new band but also any band. The outcome is something that you may expect from a more seasoned band but clearly Vexed are happy with the band that they are and the music benefits massively.
  Since this album landed in my inbox, it has been on heavy repeat and I have had to remind myself that I have other albums to listen to and review. This is an album that I will listen to long after reviewing it and will make its way into my personal music collection.
Culling Culture is a faultless debut and one that really sets the bar extremely high but basks in the glory that is Vexed. A band that is now very high on my 'to see list at Bloodstock.
Ed Ford
Culling Culture is due for release on Friday 21st May 2021 via Napalm Records.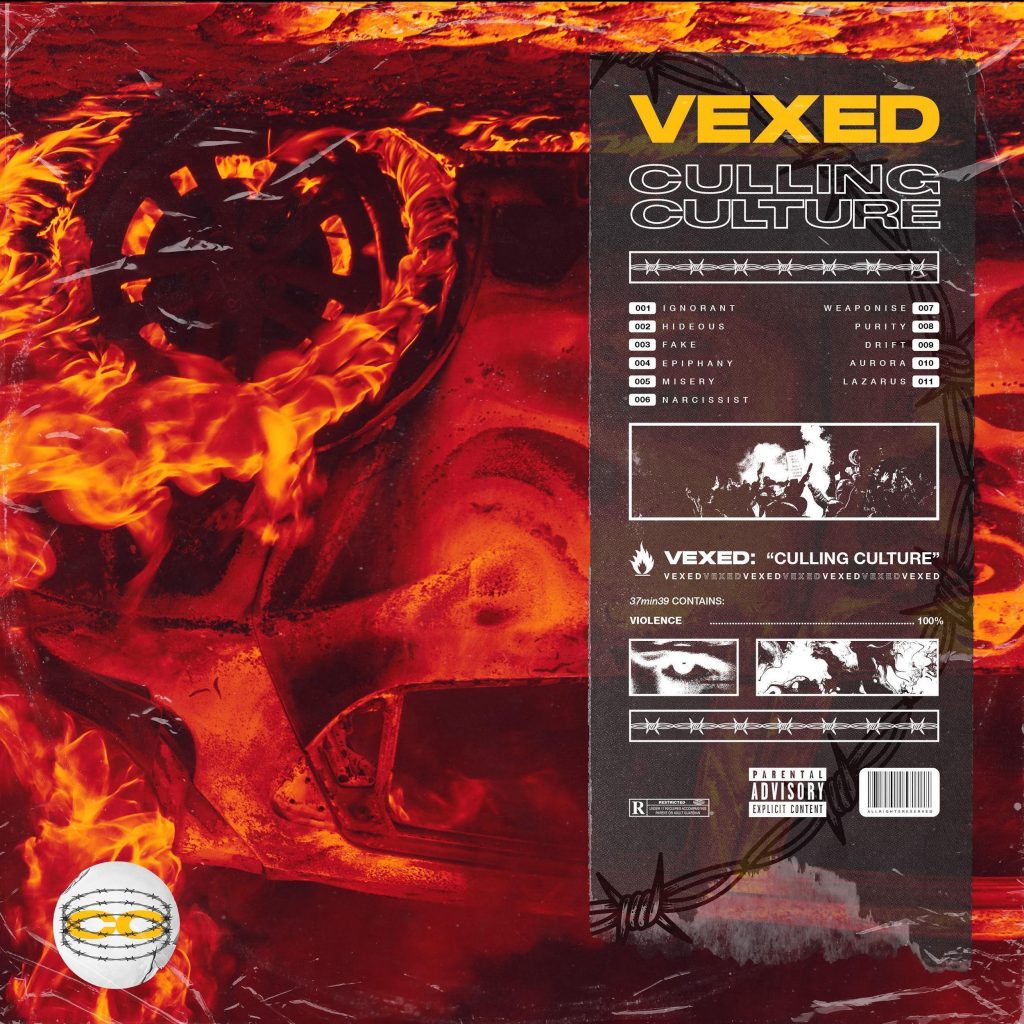 Tracklist:
01. Ignorant
02. Hideous
03. Fake
04. Epiphany
05. Misery
06. Narcissist
07. Weaponise
08. Purity
09. Drift
10. Aurora
11. Lazarus
Online
https://www.facebook.com/vexedvexedvexed
https://www.instagram.com/vexedvexedvexed/
https://label.napalmrecords.com/vexed
Vexed // Culling Culture // Album Review