VESSEL OF INIQUITY – THE DOORWAY
UK Industrial Noise/Black-Grind Deconstructor Announces Devastating New Album – Track Premiered At No Clean Singing.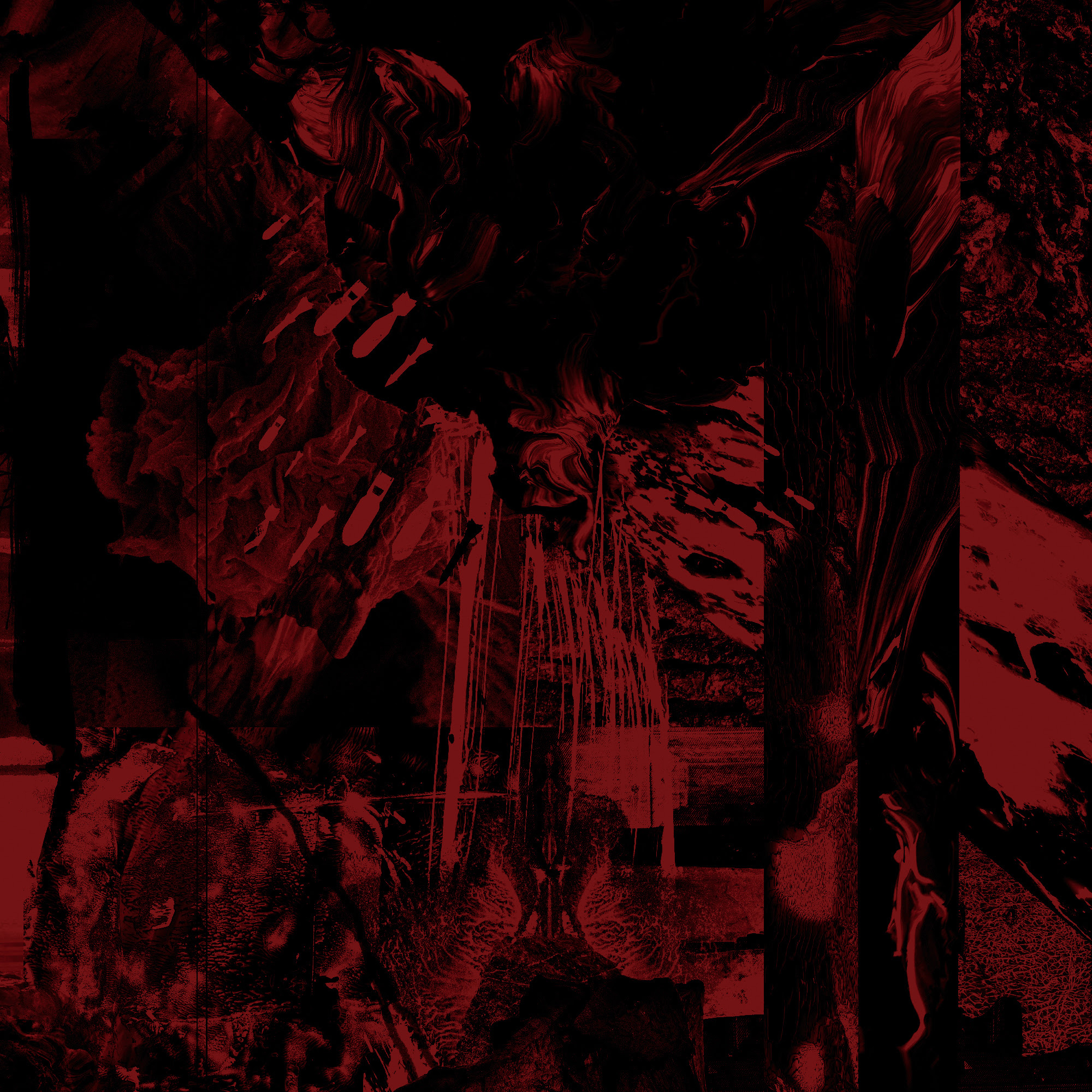 We're excited to renew our long lasting collaboration with UK-based multi-instrumentalist and solo artist A. White and announce the imminent release of "The Doorway", a new full-length LP from his mechanized aural weapon Vessel of Iniquity. Comprising of nine blistering new cuts of total auditory annihilation and featuring staggering artwork by PBV of 夢遊病者 (Sleepwalker), "The Doorway" sees Vessel of Iniquity reach its critical mass and assume what may possibly be its most lethal, majestic, and abominable form yet.
On this new horrific experiment of overwhelming sensorial annihilation, sole mastermind A. White invokes absolute armageddon, funneling a blinding scourge of swirling atmospheric harsh industrial and lacerating abstract black metal into forty-five minutes of pure concentrated chaos. With an immanent and horrifying sense of dissolution and of total loss of control, "The Doorway" sees Vessel of Iniquity discharge a pulverizing swarm of machine gun-like drum machines, suffocating ambient dirges, ravaging harsh electronics and a maelstrom of crushing fretwork obliteration to pound complete oblivion into the listener.
To coincide with the release's announcement, extreme metal blog NO CLEAN SINGING has unveiled the track "Dying" stating that the track is "the sound of bodies being ripped apart under the impact of an absolutely ruthless mechanized assault, a shock-and-awe campaign unmarred by nuance and unadulterated by mercy" and explaining that "A. White, has been exercising his creative impulses in various extreme and experimental ways for nearly two decades and 'The Doorway' will leave behind him perhaps the biggest smoking crater of underground destruction yet." You can read the full review and check out the track HERE.
"The Doorway" is slated for an August 6 2021 release on LP, MC and digital formats via Sentient Ruin worldwide, all of which are now pre-ordeable on our Bandcamp and webshop.