On July 31st internationally,
Dying Victims Productions
will release a special split album between Austria's
Venator
and Germany's
Angel Blade
 on vinyl LP format. And today,
Deaf Forever magazine's website
premieres
a special medley
of
Venator
's "Paradiser" and
Angel Blade
's "Angel Blade." Hear 
Venator
's "Paradiser" and
Angel Blade
's "Angel Blade" in their entirety exclusively
HERE
.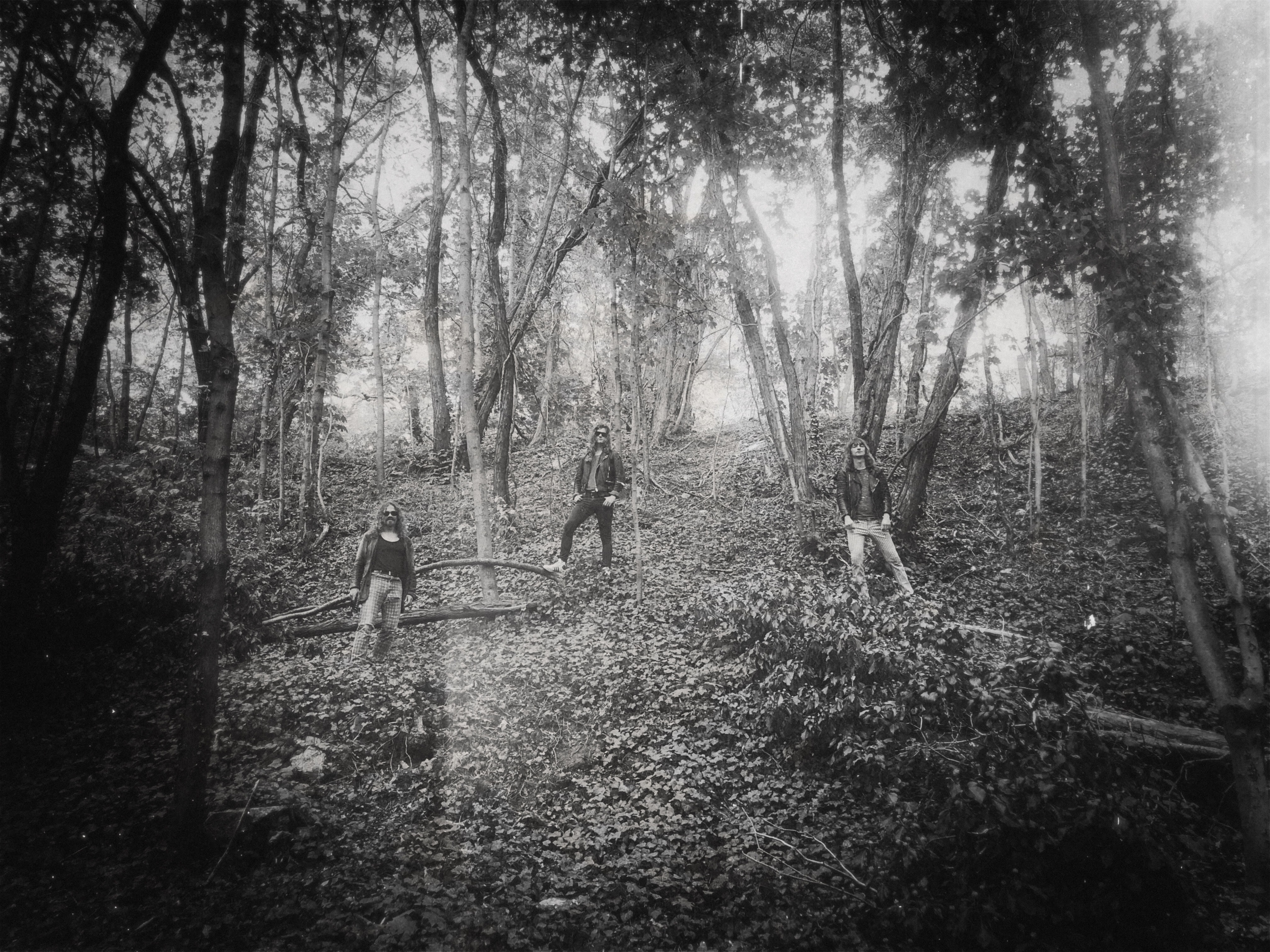 [Angel Blade]
Combining debut demos/EPs by both bands, this split album brings together two exciting new talents in traditional metal on the format so fitting for such: VINYL! On one side is
Venator
's 
Paradiser
EP. Featuring killer, era-authentic artwork reminiscent of Mausoleum Records' mid-'80s heyday,
Venator
's entry here is three moody 'n' melodic tracks which have a subtly anthemic quality; just as equally, one can feel the chill of night blow across
Paradiser
. The uniquely retro-futuristic production simply accentuates the atmospheric push and pull – and already,
Venator
are hard at work on their debut album for
Dying Victims
. (The label will also release
Paradiser
as a standalone CD and cassette.) On the other side is
Angel Blade
's self-titled debut demo, which was originally released on cassette but has created high demand for other formats since. And it's not difficult to discover why, as
Angel Blade
literally sounds like a lost demo from 1981: so authentic is
Angel Blade
's study of ancient NWOBHM and Scandinavian metal, you'll be checking the calendar as each of these three shimmering, steel-clad tracks takes a hold. Together, you'll be in thrall to
Venator
and
Angel Blade
's classic metal mesmerism!
In the meantime, hear a special medley of Venator's "Paradiser" and Angel Blade's "Angel Blade" in their entirety exclusively HERE, courtesy of Deaf Forever, Germany's defenders of the true. Respective covers and tracklisting are as follows:
Tracklisting for Venator (Austria) and Angel Blade (Germany) split album
*Venator*
1. Paradiser
2. Blind Ambition
3. Creatures of the Sea
*Angel Blade*
1. Rock Nights
2. Blast from the Past
3. Angel Blade
MORE INFO:
www.facebook.com/venatorheavymetal

www.dying-victims.de
www.facebook.com/dyingvictimsproductions