UNKNOWN MORTAL
ORCHESTRA
ANNOUNCE NEW DOUBLE ALBUM, V, RELEASED ON MARCH 17TH VIA JAGJAGUWAR – PRE-ORDER / PRE-SAVE HERE
NEW SINGLE AND VIDEO, "LAYLA" OUT NOW – LISTEN / WATCH HERE
HEADLINE END OF THE ROAD FESTIVAL (31 AUG – 3 SEP 2023)
UK TOUR IN MAY 2023 WITH A LONDON SHOW AT O2 ACADEMY BRIXTON ON 31 MAY
Photo Credit Juan Ortiz Arenas
Unknown Mortal Orchestra announce the release of the previously-teased forthcoming double album V, released on March 17th 2023 via Jagjaguwar. Conceived in Palm Springs, California between the dry freeways and the lush coastline of Hilo, Hawaii, V is led by Hawaiian-New Zealand musician Ruban Nielson and draws from the rich traditions of West Coast AOR, classic hits, weirdo pop and Hawaiian Hapa-haole music. Today UMO also share the single, "Layla", along with an accompanying cinematic video, directed by Vira-Lata, that serves as part one of a two part series documenting the adventures of two young women. Listen to the track here and watch the video here.
In October of 2022, the group set the stage for the album with the first taste of V — "I Killed Captain Cook" — with a video featuring Nielson's mother, Deedee Aipolani Nielson, Miss Aloha Hula 1973.
With V, UMO's first double album, Nielson reframes and enriches the road that led him to this moment. During the pandemic's early days, Nielson's brother Kody flew from New Zealand to Palm Springs to help him with his recordings. One of their Hawaiian uncles began displaying health issues, and Nielson realised he was facing a sharper and more acute sense of mortality. To be with him, he put aside his recordings and helped his mother and another of her brothers move from New Zealand and Portland, respectively, to Hawai'i. He reunited with his brother at his cousin's wedding in Hawai'i and together they travelled back to Palm Springs, where the fourteen singalong anthems, cinematic instrumentals, and mischievous pop songs in V were brought together with the help of his father, Chris Nielson (saxophone/flute), and longstanding UMO member Jake Portrait.
V evokes blue skies, beachside cocktail bars, hotel pools and the darkness that lurks below perfect, pristine surfaces. The desert resort city's palm tree-lined streets reminded Ruban of a childhood spent playing by hotel swimming pools with his siblings while their entertainer parents performed in showbands across the Pacific and East Asia, and he became aware of the glamorised hedonism he'd internalised since childhood and the darker side of his parents' lifestyle when they were working as entertainers.
"In Hawaii, everything shifted off of me and my music," Nielson said. "Suddenly, I was spending more time figuring out what others need and what my role is within my family. I also learned that things I thought were true of myself are bigger than I thought. My way of making mischief – that's not just me – that's my whole Polynesian side. I thought I was walking away from music to focus on family, but the two ended up connecting."
A primary goal of V for Nielson was to make music and art that transcends notions of clout and cultural currency while also aiming to inject having fun back into the process of creating music. For Nielson, V is about having fun while making music and art and by doing so, he reclaims taste as a personal part of selfhood, propelling UMO to new creative heights.
Unknown Mortal Orchestra's first tour in four years kicks off in March shortly after the release of V, with headline shows across North America, before heading to the UK in May and June, with dates in Manchester, Leeds, Glasgow and London's O2 Academy Brixton on 31st May. Tickets are on sale now. Unknown Mortal Orchestra will also headline End Of The Road Festival in the UK this Autumn.
Check out the "Layla" video below, see full album information and tour routing below and pre-save/order V here.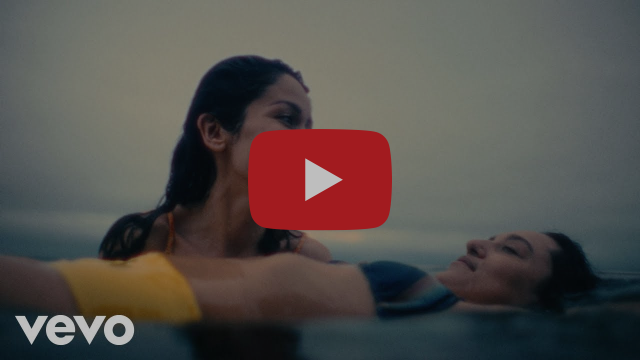 Unknown Mortal Orchestra – "Layla"
Unknown Mortal Orchestra
V
March 17 2023
Jagjaguwar
Pre-order / pre-save here
1. The Garden
2. Guilty Pleasures
3. Meshuggah
4. The Widow
5. In The Rear View
6. That Life
7. Layla
8. Shin Ramyun
9. Weekend Run
10. The Beach
11. Nadja
12. Keaukaha
13. I Killed Captain Cook
14. Drag
Upcoming live dates with UK shows in bold
20/3 – Spokane, WA @ Knitting Factory Concert House
21/3 – Eugene, OR @ McDonald Theatre
22/3 – Portland, OR @ Crystal Ballroom
22-26/3 – Boise, ID @Treefort Music Festival
25/3 – Seattle, WA @ The Moore Theatre
27/3 – Sacramento, CA @ Ace of Spades
28/3 – San Francisco, CA @ The Fillmore
29/3 – San Francisco, CA @ The Fillmore
31/3 – San Diego, CA @ The Observatory North Park
1/4 – Los Angeles, CA @ Hollywood Palladium
2/4 – Phoenix, AZ @ The Van Buren
4/4 – Denver, CO @ Ogden Theatre
5/4 – Kansas City, MO @ Uptown Theater
6/4 – St. Louis, MO @ The Pageant
7/4 – Minneapolis, MN @ First Avenue
8/4 – Chicago, IL @ Radius
10/4 – Detroit, MI @ Majestic Theatre
11/4 – Toronto, ON @ Queen Elizabeth Theatre
13/4 – New York City, NY @ Webster Hall
14/4 – New York City, NY @ Webster Hall
15/4 – New York City, NY @ Webster Hall
18/4 – Washington, DC @ 9:30 Club
19/4 – Washington, DC @ 9:30 Club
21/4 – Philadelphia, PA @ The Fillmore
22/4 – Boston, MA @ Roadrunner
28/5 – Brussels, Belgium @ Core Festival
30/5 – Bexhill, UK @ De La Warr Pavilion
31/5 – London, UK @ O2 Academy Brixton
15/6 – Manchester, UK @ Albert Hall
16/6 – Leeds, UK @ Stylus
17/6 – Glasgow, UK @ SWG3 Galvanizers
31/08 – 03/09: End Of The Road Festival, UK @ Larmer Tree Gardens