UK rockers Electric Enemy release The Therapy Sessions EP
and share new single & video "Therapy 2"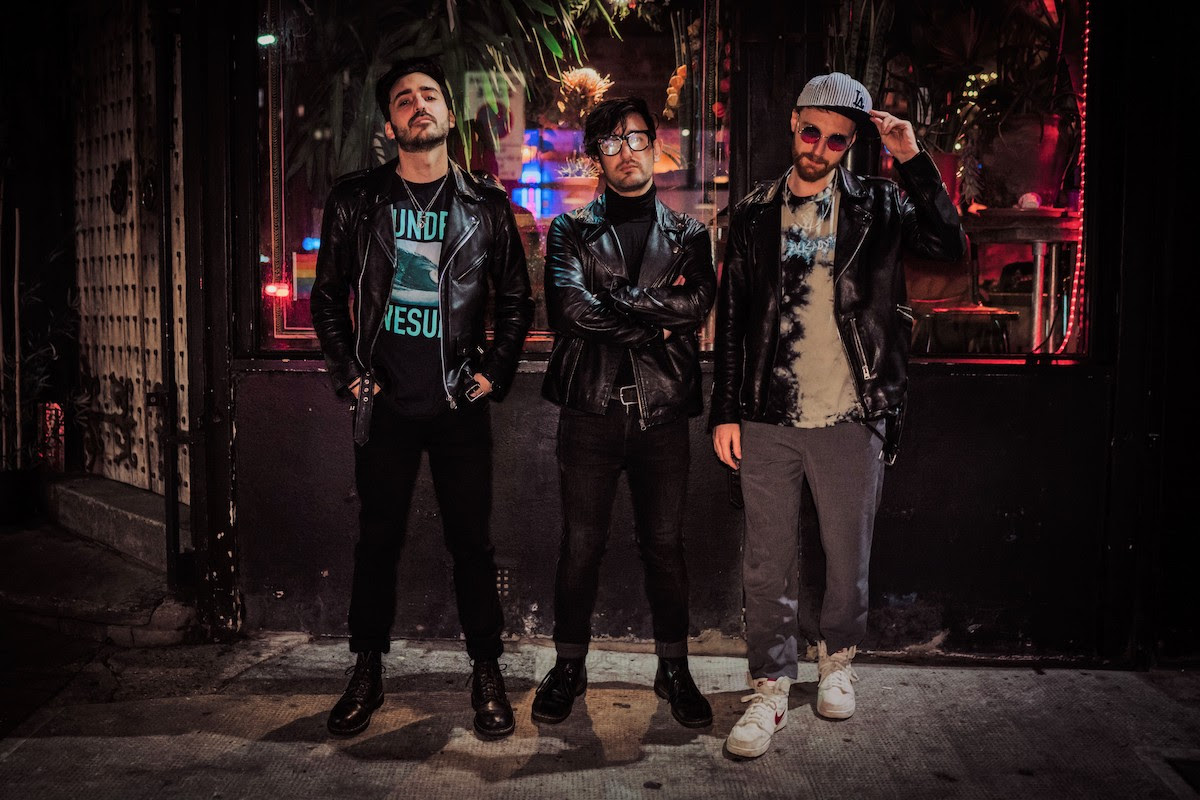 Photo Credit: Magdalena Gorska
Buzzing out of the London, England rock scene, Electric Enemy, have unleashed their new EP, The Therapy Sessions, out today via Circular Wave. The EP features a collection of previously released singles plus new track "Therapy 2", which the band have shared a video for. The song begins with the lyrics 'today i shot my own reflection, i didn't like the way it looked at me' which was inspired by vocalist Jim Lawton's own experience with a mental breakdown where he went a full year without looking at himself in any mirrors. For such a dark song, the track is incredibly catchy with a standout chorus and hard hitting guitars, pushing forth the idea of the pure unwillingness to face oneself.
Speaking on the track, Lawton, expands:
"When I wrote the song, I was looking back, remembering the dark times. The chorus is pretty on-the-nose teenage angst that captures that 'depression drenched in rage'. We've all wanted to give up at some point or another, so 'Therapy 2' is there to say that we have literally ALL felt that way, in varying measures of course. When you have suicidal thoughts it can be an isolating place, so hopefully this song can reassure someone that they're not alone; as well as giving anyone else a fun 'fuck you' song to get behind!"
"Therapy 2" celebrates the acceptance of your flaws and even manifests some form of dark humor that you can only really understand when you've been at your lowest point. If you know the feeling of not liking yourself sometimes – take that feeling and multiply it by ten and you're in the middle of The Therapy Sessions. Throughout the EP, Lawton addresses his emotions with the typical Electric Enemy-styled portion of humor woven into the drama. Produced by Sam Miller (Razorlight, Paloma Faith, Alberta Cross), the five songs on The Therapy Sessions are lyrically as real as it gets, and sonically a healthy dose of rock 'n' roll filled with bursting guitars and captivating vocals. The release serves as just a taste of what's to come from this rising band, who are set to release their debut full length album later this year.
The Therapy Sessions Tracklist:
1. Therapy 2
2. Sweet Tooth
3. Therapy
4. Save Me (I'm Not Crazy)
5. All The Best
Electric Enemy appeals to everyone from the juvenile millennial who has begun to search for their way in life to the long-time Brit-rock fan who has heard almost everything before; those who demand from music not only quality and authenticity, but songs they can revel in and relate to.
Sitting somewhere between the classic rock of the Foo Fighters with a touch of Oasis and newer acts like Des Rocs and Royal Blood, Electric Enemy are setting out to make rock music with a mission that truly feels "electric". Combining introspective lyrics with compelling melodies and dynamic musicianship, the band has cracked a formula that has made them a need to know act in the UK and beyond. Singles "Voices" (2021) and "Heartache Melody" (2020) have already given the band a taste of streaming success and BBC Radio 1 host Jack Saunders noted, "There's something in the water here."
Electric Enemy is James "Jim" Lawton (vocals and guitar), Orlando Formaro (lead guitar), Thomas "Tom" Romer-Smith (drums), and Ewan Boissinot (bass).